BIG10 | SEC | BIG12 | ACC | Big East
PAC-12 Conference Tournament Bracket & Prediction
It's the Conference of Champions! Bill Walton in prime time, absolutely nothing like it. The PAC12 tournament kicks off on Wednesday as last year's tournament winner, Oregon State, finds itself with the last seed. This is a top heavy conference with Arizona, UCLA and USC, while Colorado and Oregon need deep tournament runs to make it to the NCAA tournament.
The Wildcats from Arizona are the #2 team in the polls and #2 team according to KenPom. What they lack in tournament experience they make up for with incredibly interior offense (5th) and defense (2nd). The Bruins had high expectations this season considering the returning cast from last years Final 4 run, they have a tenacious defense and are led offensively by Johnny Juzang. The Trojans may have lost Evan Mobley to the NBA Draft but are still dominant in the paint, allowing a measly 41.8% 2-pt efficiency.
Tournament Odds
| Team | Odds |
| --- | --- |
| Arizona | -125 |
| UCLA | +190 |
| USC | +800 |
| Oregon | +1200 |
| Washington State | +1500 |
| Colorado | +2200 |
| Arizona State | +5000 |
| California | +5000 |
| Stanford | +5000 |
| Utah | +5000 |
| Washington | +5000 |
| Oregon State | +7500 |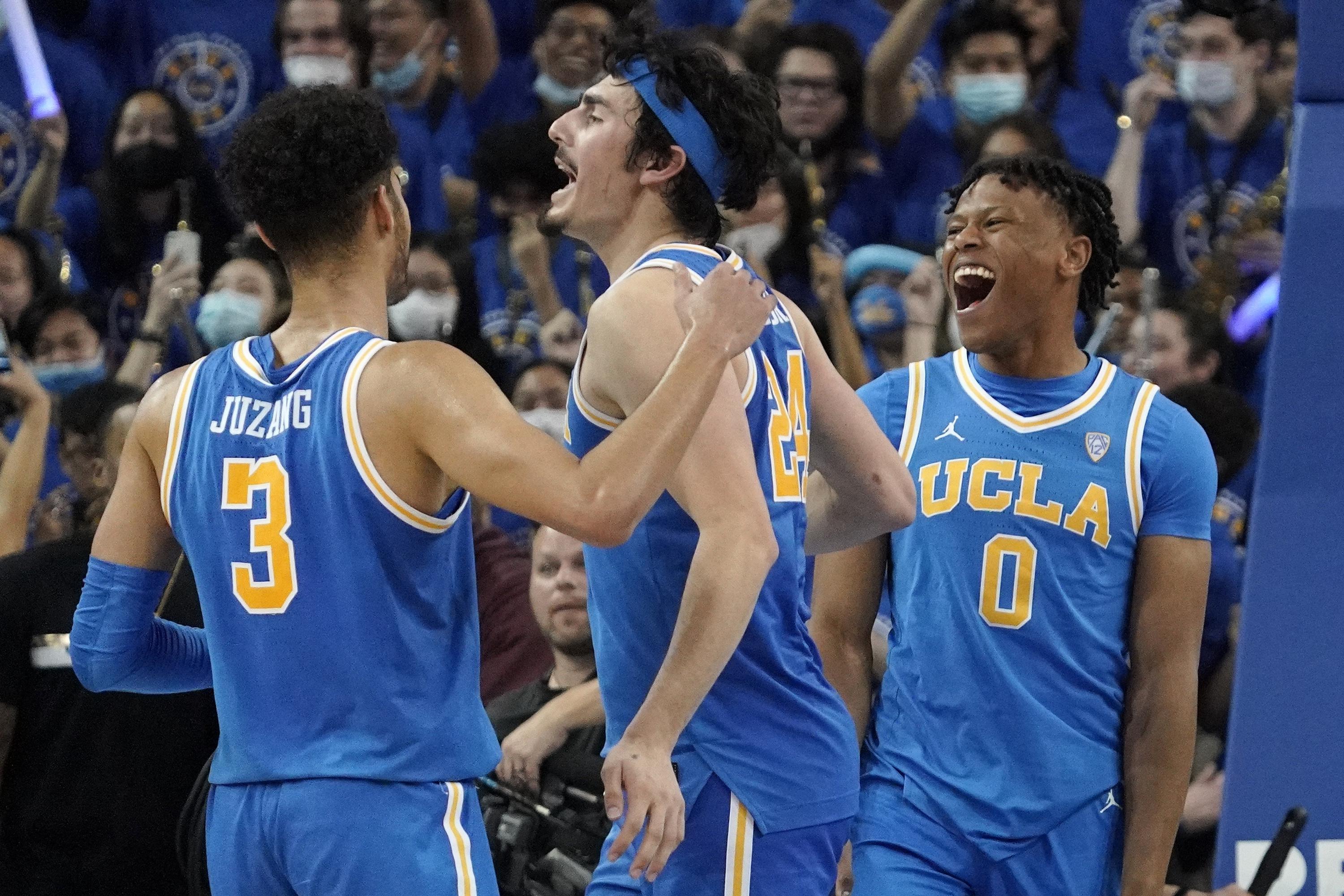 Betting Pick & Prediction
In my other conference tournament articles I've typically liked to find a team with good enough odds to give you a nice pay day. The PAC12 is a different story, there just isn't great depth and no team really sticks out in order to ultimately knock off two of the top three seeds. UCLA is the team I'm targeting here, their tournament experience can really shine in this setting.
This veteran team led by Juzang, Tyger Campbell and Jaime Jaquez does such a good job taking care of the basketball while defending the field very well. They stymied the Wildcats in their first meeting, as they shot just 31% at Pauley Pavilion. Arizona did exact it's revenge weeks later but these teams aren't set to meet until the eventual championship.
The team to focus for UCLA is the semi-final against USC, who they've split the season series against. One thing sticks out tremendously from those two games, it's the turnover battle. Even in a loss, UCLA still won the turnover battle. The Bruins have 17 steals to the Trojans 7 and just 9 turnovers to USC's 26 in those matchups.
You may be more inclined to execute a moneyline rollover on the Bruins as opposed to betting them at +190. But who knows, maybe Colorado can knock off Arizona for the second time in as many weeks.
Check out our college page to stay up to date on March Madness and all of college basketball. You can also play weekly fantasy basketball on OwnersBox for free using code "NBA10", head to the lobby and win real cash!