NBA Week 2 OwnersBox Lineup
The OwnersBox weekly NBA salary cap game is live now! You can play for free with code "NBA10". Good for a $10 free entry into the $5k Friday contest of the week!
If you're new to fantasy basketball on OwnersBox. Contests last for 7-days and your lineup includes two players at each position. You can make swaps throughout the week if you aren't happy with a players minutes or performance. This format takes the strategy of season long but instead of waiting to get paid at the end of the season you get paid in 7 days! Last week, the winning lineup finished with 898 OwnersBox points and was led by Luka Doncic, Mikail BrIdges and Steven Adams.
Let's get into my week 2 lineup…
Point Guard – De'Anthony Melton ($14,700) & Dejounte Murray ($22,800)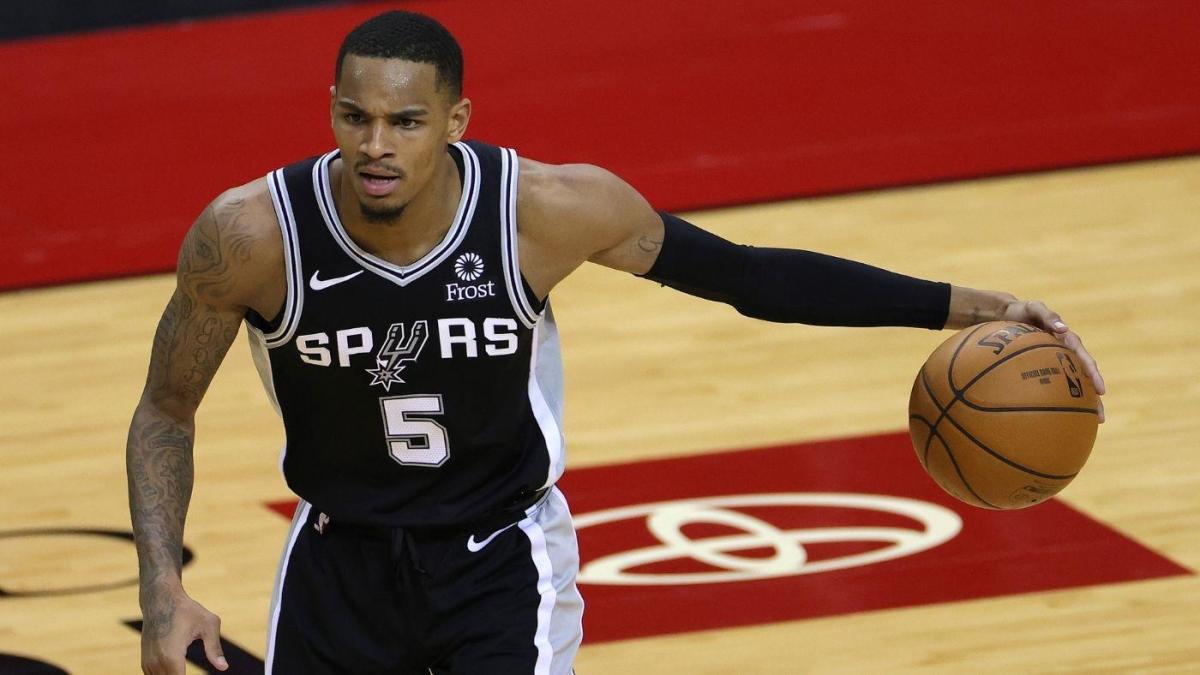 Spurs point guard Dejounte Murray may not be the most efficient player so far this season. See his FG% of 41% and career low FT% of 57%. But on OwnersBox, those efficiency stats don't matter as we're just looking to pad the stat sheet. Murray has done just that this season, he's currently 4th in the NBA in assists per game and is averaging 9.2 rebounds per game as a guard! Murray has been a top-20 point producer on the platform this season and he isn't even in the top-15 in price at his position.
With Dillon Brooks sidelined with a hand injury De'Anothy Melton has been playing over 30 minutes per game this season. He's been making contributions all over the floor, on Thursday he had 7 points, 3 assists, 6 rebounds, 3 blocks and 4 steals. In a game he scored only 7 points he still managed to record 27 fantasy points on OwnersBox. For as long as Brooks is out I'm deploying Melton at a really low price here.
Shooting Guard – Malik Monk ($16,000) & Bradley Beal ($28,500)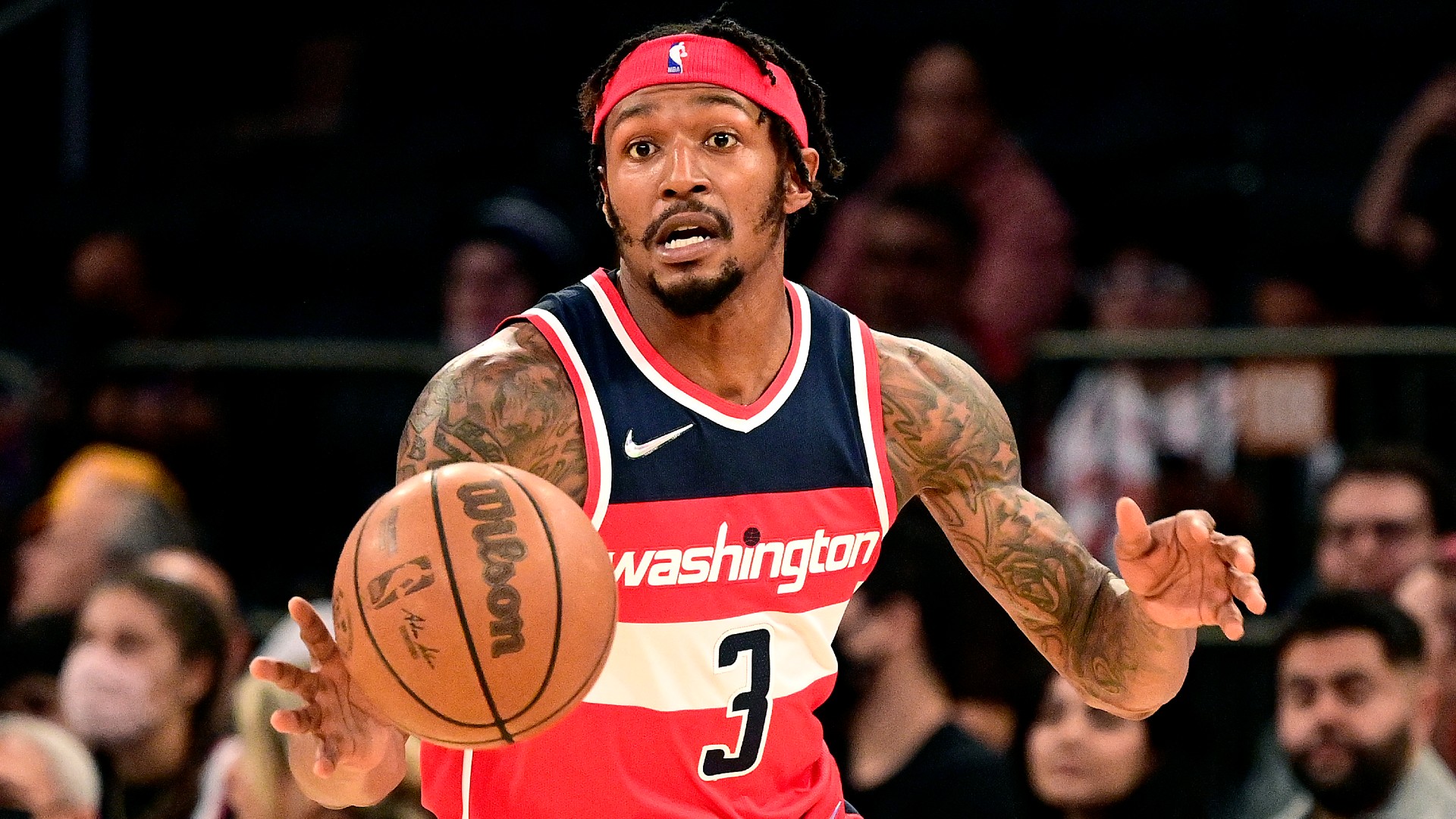 There is a bit of a common theme this week for me when it comes to my guards. Bradley Beal has been horribly inefficient this season, shooting 36% from the field and a paltry 17% from 3-point. The important thing to note here though is that he's still averaging the same amount of shot attempts per game as last season and he's putting up 7.3 3-point attempts per game. Look for some positive regression this week as he gets back to that 30 points per game average from last season.
With Lebron James out of the lineup this week Malik Monk has stepped into the starting rotation. I really liked this addition in the off-season for the Lakers. Monk really improved his 3-point shot last season in Charlotte, it was at 40%. If he can maintain this type of play as a role player in Los Angeles he can provide great value for fantasy managers. He's averaging 25 minutes a night right now and the Lakers have maybe the easiest week of their season coming up, in this OwnersBox contest he has the Cavaliers, Rockets twice and the Thunder. He should get plenty of time on the floor in potential blowout wins.
Small Forward – Franz Wagner ($15,200) & Jordan Nwora ($14,100)
I talked about Franz Wagner being a must add player in season long fantasy basketball leagues and I like him this week as well. He's leading the Magic in minutes per game as a rookie. Not only is helping you with his three point shot but he's also been efficient from the field at 52%. Two of Wagner's games this week are against bottom 5 defenses against the 3 in the Pistons and Celtics. He may not provide an explosive game but for his price it's great to get 20+ fantasy points a game.
Bucks forward Jordan Nwora has seen an increased role this season with Bobby Portis missing time early and Donte DiVincenzo being out. It seems are the Bucks are comfortable with the former Louisville product as a scoring option off the bench. He is a 43% 3-point shooter in his career and is taking just over 4 three point attempts in his 23.4 minutes per game. Another cheap option that is getting enough opportunity to include in my lineup.
Power Forward – Julius Randle ($26,700) & Grant Williams ($17,600)
The Knicks are off to a hot start to the 2021-22 NBA season, with wins over the Celtics, 76ers and Bulls. Randle has been stuffing the stat sheet as a result. He's 5th in rebounds, 11th in assists and even has room to grow in efficiency as he's shooting only 41% from the field. Randle's 2021 season was no joke and he should be able to dominate against the Pelicans defense as well as the undersized Raptors. He and Beal are the anchors of my lineup this week.
I'm taking a chance on Grant Williams this week. The Celtics are off to a rocky start to their season and I see no reason why they don't get things on track starting this week. He's been the first guy to step in to the starting lineup with Horford and Brown missing time for various reasons. In those opportunities he's been very efficient, shooting 60% from the field. There isn't much so far to indicate having a Celtic is a good idea for your lineup but positive regression is coming so if the Celtics can find some blowout wins Williams should get some more time on the court.
Center – Jonas Valanciunas ($28,000) & Ivica Zubac ($15,300)
Valanciunas has been a beast this season, averaging 15 rebounds and 17 points per game. He may be the Pelicans most important player this season. The center has had a double-double in his last 3 straight. This comes as no surprise as he's averaged a double-double in each of the last two seasons. It's the fact that he's on the floor for 34.8 minutes per game, the highest of his career. He's got 4 games this week, with two being against the Kings who are 22nd in opponent points per game and 25th in opponent rebounds per game.
Clippers center Ivica Zubac has seen an increase in minutes the last two games. He is really the only capable big man on the roster. So he's going to be getting a guaranteed 20+ minutes a night. It can be difficult to find value at the center position but he should have the opportunity to do so this week.
The OwnersBox Weekly NBA Salary Cap Contests are here! Our $5K Contest of the Week runs every Friday. Create your first lineup for free with promo code "NBA10".