3 Undervalued Fantasy Basketball Players
With the NBA trade deadline in the rear view mirror it's time to look through your fantasy basketball waiver wire and the player pool on OwnersBox. In this article I'll identify three players that may be flying under the radar and worthy of a plug and play this week.
These players are crucial for salary cap lineups, especially if you pair them with some of my favorite high priced players this week that I spoke about in my 3 Players to Anchor Your Lineup article.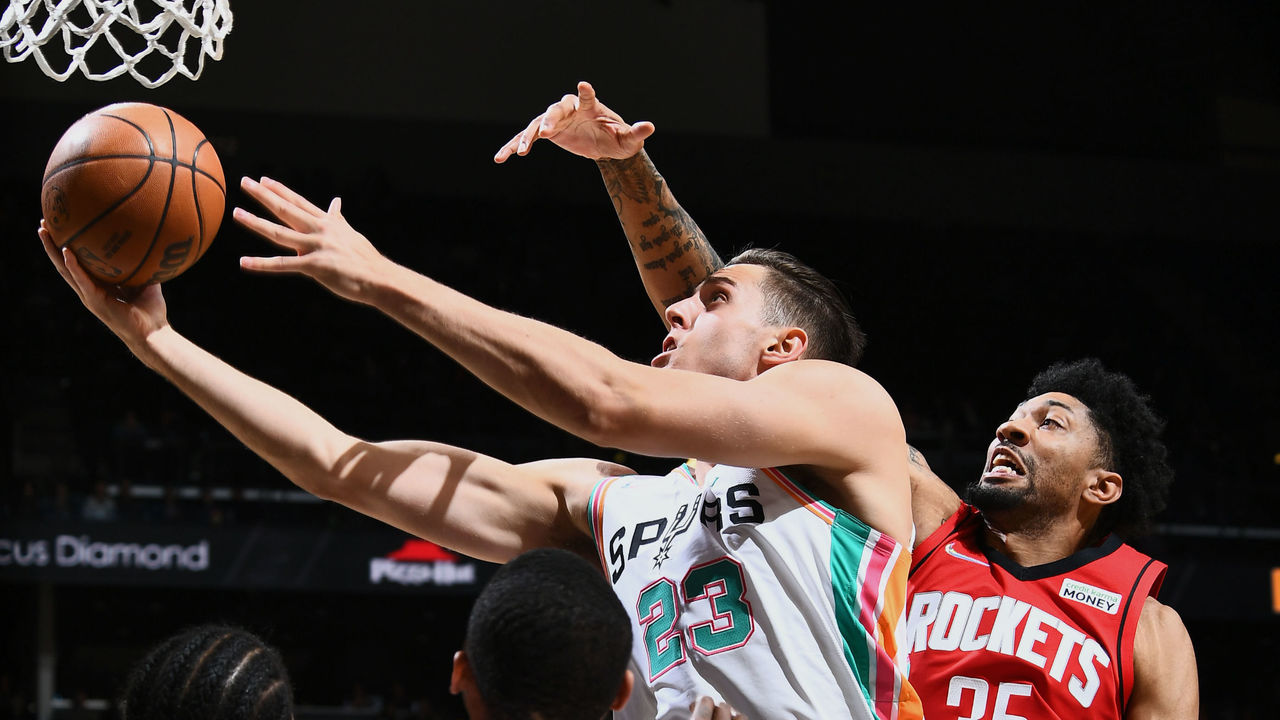 C – Zach Collins ($16,800)
Collins made his long awaited return to the hardcourt last week, after dealing with multiple ankle surgeries since the August 2020 bubble. He's been really solid in limited minutes behind Jakob Poeltl. The Spurs forward has 7 rebounds in each of his two games along with an average of 7.5 points and 3 rebounds in 15 minutes per game.
What makes things really interesting from a fantasy perspective is the departure of Thaddeus Young. Collins won't be able to usurp Poeltl as the Spurs starting center but he can move to the power forward spot. Two of his three games this week are against the Thunder and Wizards, who are undersized at the center and power forward positions.
Collins should dominate on the glass and see more minutes with the Spurs trimmed down roster. Get him at this price on OwnersBox this week.
PG – Bones Hyland ($13,800)
The Denver Nuggets are desperate for someone to emerge at either of guard spots. Monte Morris had been getting most of the runway this season with mixed results. But he was sidelined this week with a concussion giving the Nuggets rookie his chance to earn a solidified starting role.
Hyland's efficiency has been an issue this season, he's shooting 36.6% from the field, but that isn't an issue on OwnersBox. With a capable big man like Nikola Jokic in the post the Nuggets have Hyland shooting at a decent volume from behind the arc with 4.9 attempts per game. Hyland shot 40% from deep at VCU, he's capable of getting things back on track.
He's got two of his three games against Orlando and Sacramento who are bottom-5 in the NBA in opponent 3-point percentage. With some lighter defensive matchups Hyland could heat up and by dividends for your fantasy lineup.
SG – Javonte Green ($12,900)
The Bulls guard has earned a constant feature in the rotation no matter the injury front for Chicago. Even without consistent starters minutes he's averaging 23.6 minutes per game, the highest of his career. The biggest reason for his minutes has been how efficient he's been from the field, shooting 52.6%.
Green is a tenacious guard that can fill every area of the stat sheet for OwnersBox NBA contests and if anything happens on the injury front he's the first man up. I'd look to include him in your lineup this week but at least keep him in mind as a midweek swap.
Play Weekly Fantasy Basketball on OwnersBox for FREE using code "NBA10" for a $10 entry! Follow our NBA page for all the latest news and advice to crush your lineup this week.