3 Anchors For OwnersBox NBA Lineups
The 2022 NBA trade deadline did not disappoint. We saw some high profile player movement like James Harden, Ben Simmons, Tyrese Haliburton. Caris LeVert and Kristaps Porzingis. Now it's our job to navigate all these changes to find value in fantasy basketball and in OwnersBox's weekly salary cap game. Some of these players are in for major role increases or even a decrease in overall volume.
In this article I'll be identifying three of the best anchors for your lineup this week in OwnersBox NBA contests. You'll be paying a premium for these players but given their matchups this week and overall importance to the offense, they'll be worth the price.
PF – Kyle Kuzma ($30,800)
The Wizards decided to deal out some of their short term assets prior to the trade deadline, those were Spencer Dinwiddie and Montrezl Harrell. The only player they got in return that will demand a significant role in the offense is Kristaps Porzingis, who hasn't played for two weeks. He's been dealing with a knee injury and doesn't have a timetable for return.
In Kuzma's first game without Dinwiddie and Harrell he recorded the first triple-double of his career. He's already been hitting the glass hard, his 8.8 rebounds per game is 24th in the Association. The turnovers may be an issue with more ball handling but he should have plenty of volume to score and perhaps Dinwiddie's scoring touch gets those assists going as well.
This week Kuzma has the Pistons, Pacers and Spurs, who are bottom-8 in scoring defense and bottom-10 in opponent 2pt%. He's go the matchups, he's got a great projection for volume, get him in your lineup this week.
C – Jusuf Nurkic ($21,600)
Speaking of players that lost some running mates, the Portland Trail Blazers were gutted at the deadline. CJ McCollum was the first domino to fall, along with Norman Powell. Eric Bledsoe came back in one of the deals but hasn't played recently because of an achilles injury. It's safe to say the quality of shooters surrounding Nurkic will take a significant step back without Powell and McCollum.
He should have plenty of opportunity to rack up the rebounds with some lower quality shooters. The Trail Blazers were already a bottom-10 shooting percentage team. Nurkic has had 10+ rebounds in 5 straight and 10 of his last 12.
30 fantasy points on OwnersBox should be his floor right now considering his rebounding floor and his 10.5 field goal attempts per game.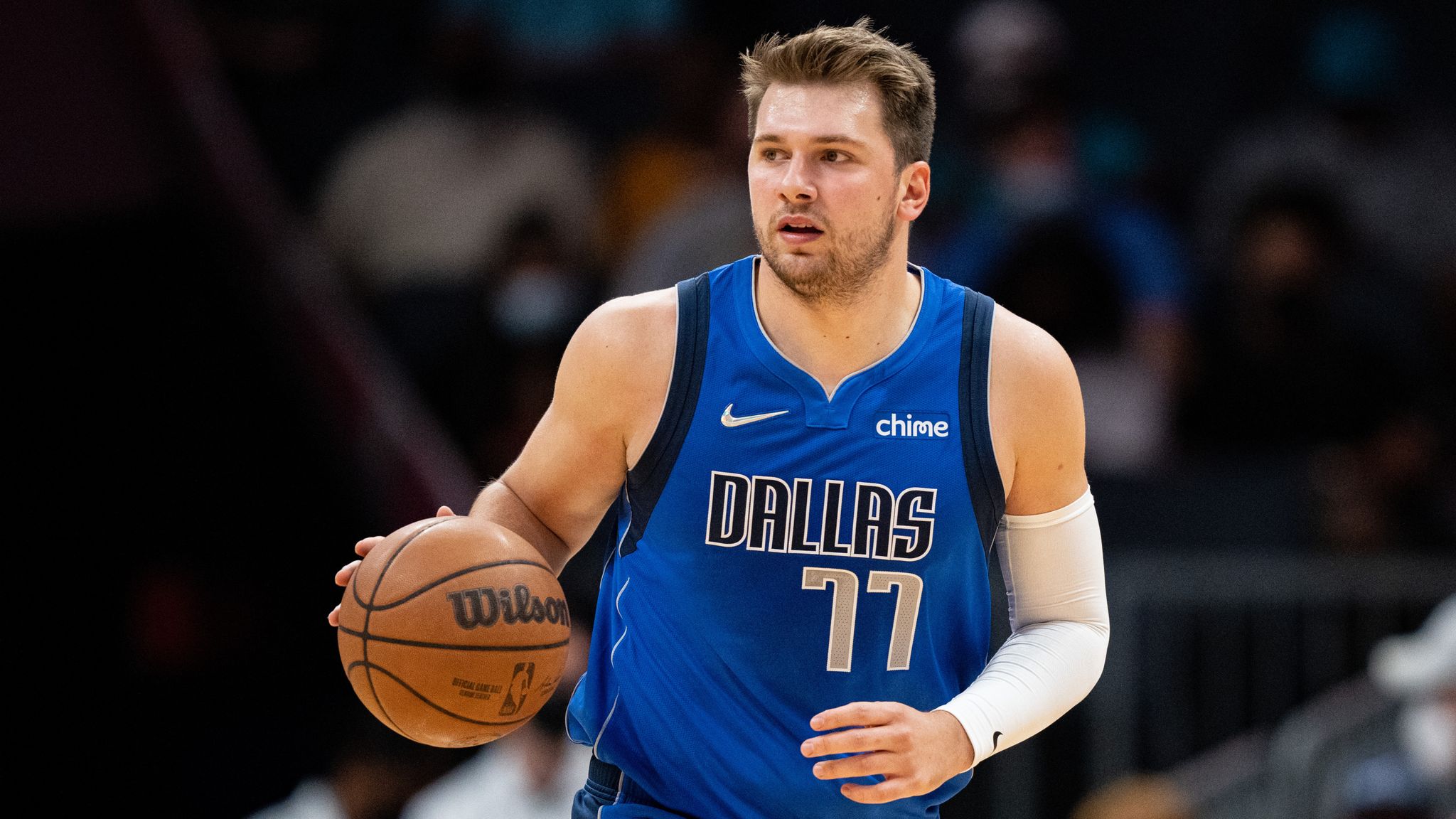 PG – Luka Doncic ($30,000)
It's already started, but with the trading of Kristaps Porzingis get ready for Luka Doncic to put up some gaudy stats the rest of the way. On Thursday he had 51-points on 17/26 shooting. He's been playing at a ridiculous level the last month, it's night and day from where he was at earlier this season. He's recorded 50+ fantasy points on OwnersBox 9 times in the last month.
You know Doncic is putting up plenty of shots but the exchange of Porzingis for Dinwiddie should help him add to those other categories. DInwiddie is a career 41% shooter from behind the arc making him a great option for Doncic to distribute to. While Porzingis exit allows him to get to the glass even more, he's already averaging nearly 10 rebounds a game.
Doncic is heating up from a efficiency perspective, he's a matchup proof type player that is always exciting to have in a fantasy lineup.
Play Weekly Fantasy Basketball on OwnersBox for FREE using code "NBA10" for a $10 entry! Follow our NBA page for all the latest news and advice to crush your lineup this week.