3 Locks & Values For MLB DFS
Special Edition Brought to you by FSi! Check us out at https://fsidfs.com and join our discord server: https://discord.gg/YE3Qrdt
FSi TOP 3 LOCK INS
MICHAEL KOPECH ($7300) – Kopech has looked extremely solid to start this season in only 2 appearances while only giving up 1 run and striking out 8.  Michael has a favorable matchup against Minnesota who have only scored 12 runs in their last 5 games.  Including a game against the Red Sox where they blew up for 8.  Other than that, Minnesota has struggled to get their bats going and keep up with good pitchers.  I expect Michael to throw 5-6 innings while striking out at least 4 in a win vs the Twins.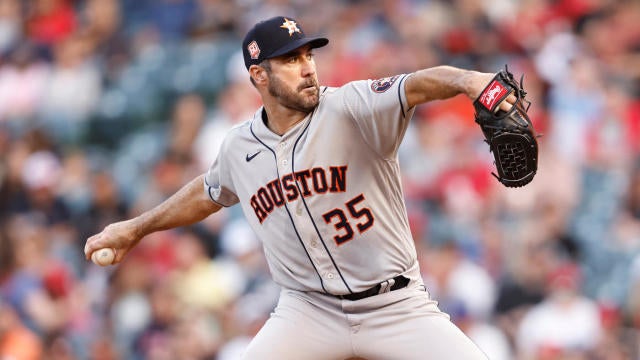 JUSTIN VERLANDER ($8300) – Verlander is always a go to option since he is usually reliable.  He's got 15k's through just 2 games and most likely will add another 7 – 8 against Toronto.  JV has also only produced 1 earned run in his 2 outings.  Going up against a high swinging Blue Jays he should have no issues striking out 7 – 8 batters easily.  Pitching deeper into the game than most pitchers on the slate and only at 8.3K, JV is the highest priced pitcher on the slate, so you'll have to find value elsewhere if you want to lock this stud in to your lineup.
JULIO URIAS ($7200) – After a tough outing against the Rockies, Urias was able to find his footing against the Reds.  During the outing against the Reds, Julio struck out 5 and only gave up 1 hit with zero walks.  Facing a tough Padres team, who is still without Fernando Tatís Jr., I fully expect Urias to be on his A game.  Julio pitched against the Padres 3 times last year striking out a combined 16 while only giving up 6 runs in that span.  I think he'll continue that trend today with 4-5 strikeouts going 6 innings.
FSi TOP 3 VALUE PLAYS
DAVID PETERSON ($6000) – Peterson has been as straightforward as they come this year.  He has pitched 4 innings in both his previous games while also walking only 2 in each of those games.  He has yet to let up an earned run this year and has struck out 7 so far.  He is facing the lowly Diamondbacks, who have struck out over 120 times this year already, and he is in a prime position to put up some nice numbers.  I fully expect David to go at least 5 innings against Arizona while at least striking out 4.  David is priced at just 6K, which gives you a lot of wiggle room to stack some awesome hitters.
KYLE WRIGHT ($5500) – Wright is coming off 2 dominant pitching performances.  He struck out 6 against the Reds and then 9 against the Padres.  Kyle has found his groove after struggling heavily last year but has completely shifted his pitching selection from last year.  Kyle has been utilizing his Sinker/Curveball much more this year while using less of his fastball, leaving him less vulnerable to sending the ball over the wall. On top of that, he has a newfound joy in his off-speed pitches allowing him to fully utilize his arsenal.  His confidence and dominance on the mound make him a solid play all around at just 5.5K.
ANTONIO SENZATELA ($5500) – After 2 tough matchups against the Cubs and Dodgers, I think this is the game Senzatela comes to life.  Although, he only has 2 strikeouts through two games, he's also only given up 2 runs in those combined games.  Facing a team like Detroit today, who ranks 6th in the league in strikeout rate sitting at just over 25%, Antonio is in a prime position to bounce back.  I fully expect him to produce at least 4-5 strikeouts and 6 solid innings of pitching against the Tigers.  With his 5.5K minimum price, he gives you a ton of room to spend up elsewhere on your team and bats.
For more DFS and fantasy baseball advice check out FSi and follow our MLB page!