3 Value Plays
Here are my 3 MUST PICK Value Plays for our OwnersBox Salary Cap Game.
Amed Rosario – Cleveland Indians
7 X $2,300/Game, Infielder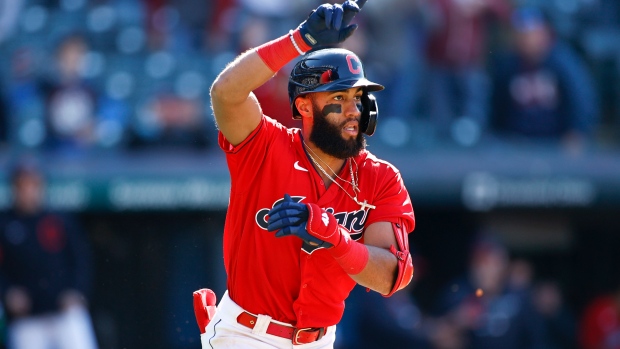 Rosario has been amazing for Cleveland hitting in the 2 hole behind newly acquired Myles Straw. Rosario is a cheap infielder who can give you lots of upside with his power and speed combo. I love this pick so much that I will be picking Rosario in every single one of my lineups. The value for this type of caliber of player is CRAZY!!! Rosario has 7 games at home this week, home stats are the following; .267 AVG/ 4 HR/ 13 RBI
Matchups: (vs Detroit x 3) Rosario is averaging around 6 Fpts against the Tigers this year. (Vs Oakland x 3) Rosario has only played three games against the Oakland A's, which he averaged 11 Fantasy Points. 
Abraham Toro – Seattle Mariners
6 X $2,500/Game, Infielder
Toro recently got traded from the Houston Astros to the Mariners for Graveman. The Mariners front office received a lot of hate for deciding to move on from their closer for Toro. I personally loved this trade for the Mariners, as they received a very talented third baseman in return. Toro is going to play everyday for the Mariners and hit in the top of the order.
In his first couple of games with the club he has 7 runs and has not been benched for 7 straight games. He's currently slashing .440/.500/.920 with the Mariners so far in his 7 games. Great value with Toro at the $2,500/game price.
Matchups: (at Yankees x 3) Toro played one series against the Yankees this year when he was still on the Astros. In three games, he averaged just over 9 Fpts/Game. (vs Rangers x 3) Toro has hit very well against the Rangers season. In his 5 games, he's averaging 11.6 Fpts. I like both of these matchups for Toro, must pick player in our Salary Cap Contest. 
Jorge Soler – Atlanta Braves
6 X $2,700/Game, Infielder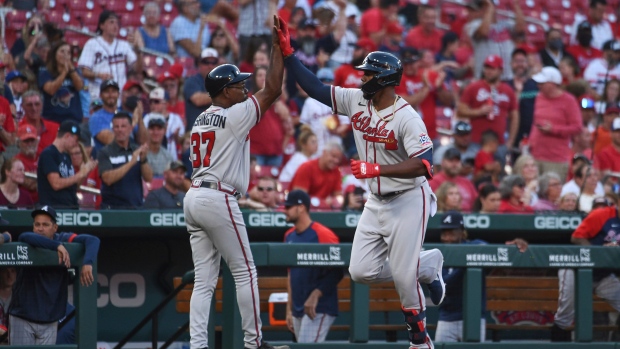 Soler is having one of his worst years of his career. At trade deadline Soler got traded to the Braves, which seems to have sparked something inside. Soler is averaging 12.8 Fantasy Points, since getting traded to the Braves. Soler currently is averaging 92.3 Exit Velo off the bat and has a hard hit % of 51.3. There is no doubt Soler has the ability to crush the baseball and has lots of homerun power.
Matchups: (vs Nationals x 3) Soler has not faced the Nationals yet this year. The Nationals have just lost their ace, Max Scherzer, and a couple key bulpen pieces. Nationals rotation is weak right now, I see this as an opportunity for Soler to produce some solid fantasy points. (vs Reds x 3) Similar to the Nationals, Soler has not played many games against the Reds this season. Soler has only played 3 games against the Reds. 
If you're looking to play on OwnersBox this week use the promo code "Skippers5″ for a free $5 entry. It's an absolute no brainer to get on the platform and try it out for free. Leave the inconsistency of daily behind and play weekly fantasy baseball on OwnersBox to level the playing field. You've got 7 days to see if you've made the right selections!