College Football Week 11 Betting Guide
Last week was rough, no two ways about it. The picks on the blog now move to 9-5. I went back to the drawing board for week 11 of college football and I like what I found.
It's crazy to think there are only 3 regular season games left for the majority of these teams. Make sure you're soaking up every moment this Saturday and the rest of November. If you need to spend some time with your significant other, maybe set an alarm for Saturday morning so you're out of the house before 10 and back home by noon.
Without further ado, let's get into these RISK FREE INVESTMENTS!
PLAY OF THE WEEK: Indiana -7 vs Rutgers
I was all over the Hoosiers having a fall from grace after their massive 2020 season. But I do think this team is much better than what their record indicates. This team has had 1 gimme game the entire season, their schedule was brutal. They've played Iowa, Cincinnati, Western Kentucky, Penn State, Michigan State, Ohio State, Maryland and Michigan. Every single one of those teams has a winning record this season and is probably going bowling.
Tom Allen spoke on his quarterback situation earlier this week saying that they'll likely have all their QBs available. Both Michael Penix and Jack Tuttle were absent last week. This is huge for their offense as they throw the ball at the 36th highest rate in the country. Lucky for this passing offense, they're playing a Rutgers team that ranks 124th in the nation in opponent yards per passing attempt.
This very well tested Indiana defense should thrive at home against a Scarlett Knights offense that ranks 127th in the country in yards per play. I think this line pays too much attention to the records of these two teams than the rosters. I think the Hoosiers take care of business in Bloomington in a big way.
Ohio State vs Purdue OVER 62
The Boilermakers are coming off the biggest win of their season at home against Michigan State. A let down spot could be in the cards this week on the road at Ohio State. I was leaning towards taking the Buckeyes minus the points but I think the over is the better way to go.
Jeff Brohm has this Purdue team playing at a lightning fast pace this season, they rank 7th in plays per game. Wide receiver David Bell should be able to take advantage of a weak Buckeyes secondary making it difficult to back Ohio State on the spread. I think Purdue can put up 20-24 points in this game which should be the difference.
Ohio State is second in the country in points per game at 44.4 even with two down weeks against Nebraska and Penn State. It looks like Garrett Wilson will be back on Saturday so I think this team can show up and score 40 at home without issue.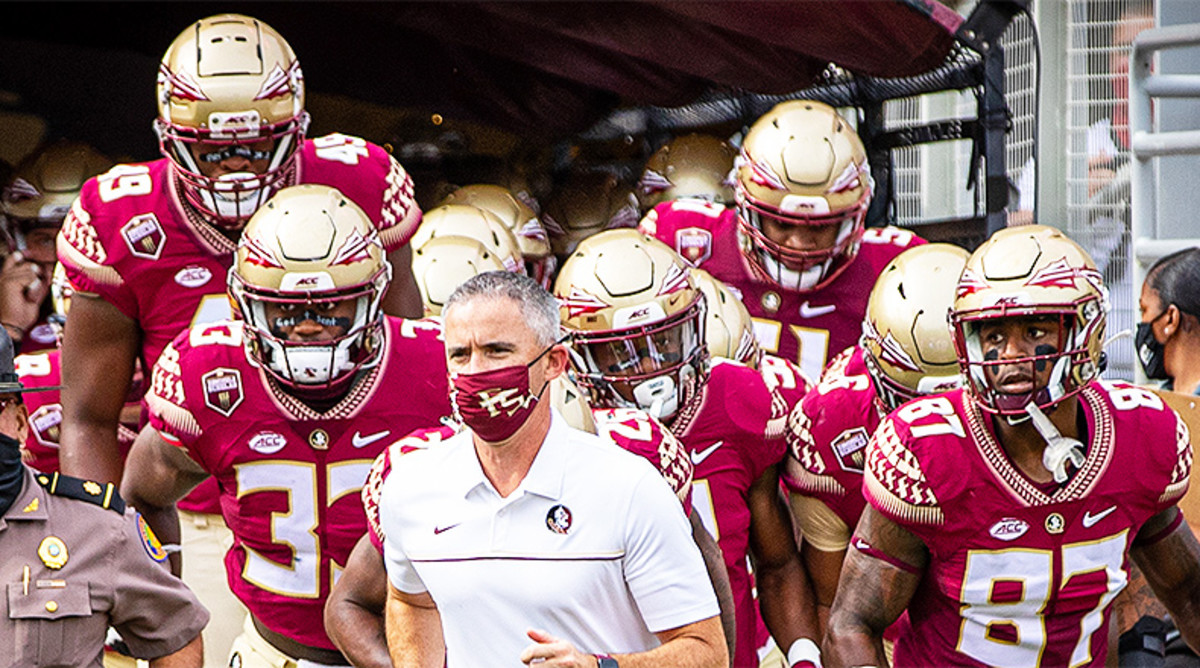 Florida State +2.5 vs Miami
The Seminoles were dealing with a flu issue going around the locker room for the last week and it seems like they'll be back to full health. The Noles have been playing hard for Mike Norvell to finish out the season and this is a big rivalry game I think they'll be ready for.
Quarterback Jordan Travis will be back after missing week 10 with the flu, he is a very important piece to their offensive puzzle. Florida State has quietly had one of the best rushing offenses in the country. They're 25th in yards per carry on the season and all their wins have come with Travis as the clear starter.
Miami has been rolling since Tyler Van Dyke took over at quarterback but they've also struggled with turnovers as they rank 102nd in giveaways and had 4 last week against Georgia Tech. Their defense hasn't been able to take the ball away either and are one of the worst tackling teams in the country. I think Mike Norvell gets his first win in this rivalry on Saturday.
Maryland +12.5 vs Michigan State
I'm not sure we can call this a look ahead spot for Michigan State considering they are coming off a loss. But their final two games after this Saturday against Ohio State and Penn State are certainly going to take some of their attention. The Spartans gave up 536 passing yards last week against Purdue and I think Maryland can resemble some of that success.
Taulia Tagovailoa threw for 375 yards against a Penn State pass defense that ranks in the top-10 in the nation. It only led to 16 points as they've been struggling in the red zone. But Michigan State has really struggled in giving up explosive passing plays and I think that keeps the Terps in this game.
Tagovailoa threw 7 of his 9 interceptions this year against Iowa and Ohio State, he's done a much better job taking care of the football. The Spartans rank 88th in opponent red zone scoring percentage, if the Taulia takes care of the ball and they convert in the red zone they should hang around in this game.
San Jose State -4.5 vs Utah State
My explanation for this pick is very simple and to the point. STARKMANIA IS BACK! Nick Starkel is a college football legend. He transferred to San Jose State in 2020 and led them to a Mountain West Championship. Starkel once ran Texas A&M's scout team offense against a defense led by Myles Garrett, who is starting his fifth NFL season. He has been around for a LONG TIME.
He is probably one of my favorite players in college football history next to former Hawaii quarterback Cole McDonald. The Spartans have struggled without him the last 5 weeks as he was out with injury. He returned last week, nearly knocking off Carson Strong and Nevada.
Casual college football bettors are going to see 7-2 Utah State as underdogs and immediately take the points. Starkel is arguably one of the best Group of 5 quarterbacks and will get the 5-5 Spartans their 6th win to become bowl eligible. Back Starkmania and the San Jose State!
If you enjoyed the article follow us on Twitter and TikTok at @cornercfb and check out College Corner wherever you get your podcasts!