How to Bet Packers vs 49ers
NFC Divisional Round

San Francisco 49ers @ Green Bay Packers -5.5 | O/U 47.5

Saturday January 22nd @ 8:15pm EST

Lambeau Field – Green Bay, WI
The Packers will begin the postseason against a 49ers team that gave them all they could handle earlier this season. That game was nearly 4 months ago now. Mason Crosby actually made a 51-yard field goal to win that game if you can believe it. So, how much has changed since that earlier meeting back in September?
Well there could be some major changes on the 49ers side of the ball. Nick Bosa went down with a concussion in the 1st half of Wild Card Weekend. With this game being played on Saturday night, it could be difficult for Bosa to clear protocol. Fred Warner also went down with an ankle injury in the 4th quarter. Warner not only leads the 49ers in tackles but he's also one of the top players at the position. Shanahan compared the injury to one he had earlier this season, he missed just one game following that, so the head coach gave him a chance to play on Saturday.
This is not the type of news 49ers fans want to hear heading into a matchup with Aaron Rodgers. Especially when he and his team have had the chance to collect themselves and get healthy at home this past weekend. A first round bye can pay dividends and it's looking like a pretty advantageous spot for the Packers here. But this 49ers offense is at it's peak right now, they have the weapons to overcome it.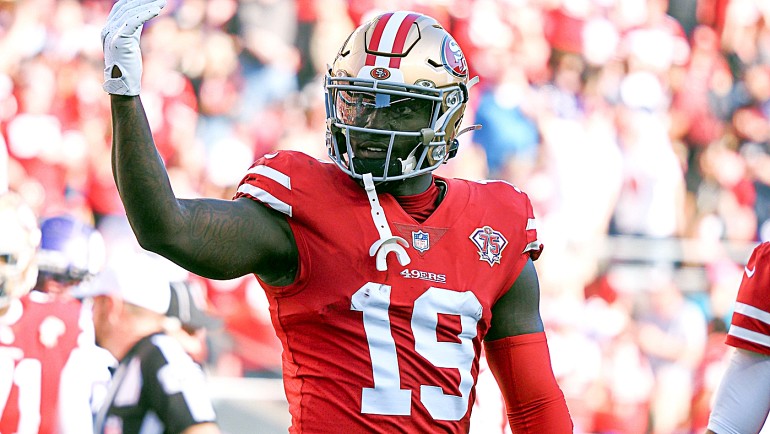 Can Green Bay Stop the Run?
The 49ers had their way with the Cowboys weak run defense on Wild Card Weekend. They ran for 169-yards and the return of Trent Williams really aided in that. Elijah Mitchell was good, he found the end zone, but I'd give more credit to the offensive line when it comes to yards creation as Mitchell had a lot of space to work with.
Kyle Shanahan will be looking to attack the Packers in a similar way. Green Bay is 31st in the NFL in opponent yards per carry, the defense is allowing 4.7 yards per carry this season. Football Outsiders also ranks the Packers 28th in defensive rushing DVOA. A lot of that struggle comes up front, the Packers are 2nd to last in stuff rate this season. If opponents are running the football against the Packers they likely won't get too far off schedule on a down-to-down basis.
The advantages offensively don't end in the 49ers rushing attack, their red zone offense looks to have the upper hand too. The Packers are bottom-5 in red zone defense, giving up a touchdown on 66% of opponent trips inside the 20-yard line. Meanwhile the 49ers are the best red zone offense in the NFL, scoring a TD on 67.3% of red zone drives.
With the 49ers run heavy offense having an edge on the ground in this game it doesn't necessarily mean it's going to lead to points. This will be an opportunity for Shanahan to control the clock and limit possessions to the best quarterback in football right now. That same Packers offense leads the NFL in time of possession this season so this will be an important facet of this matchup.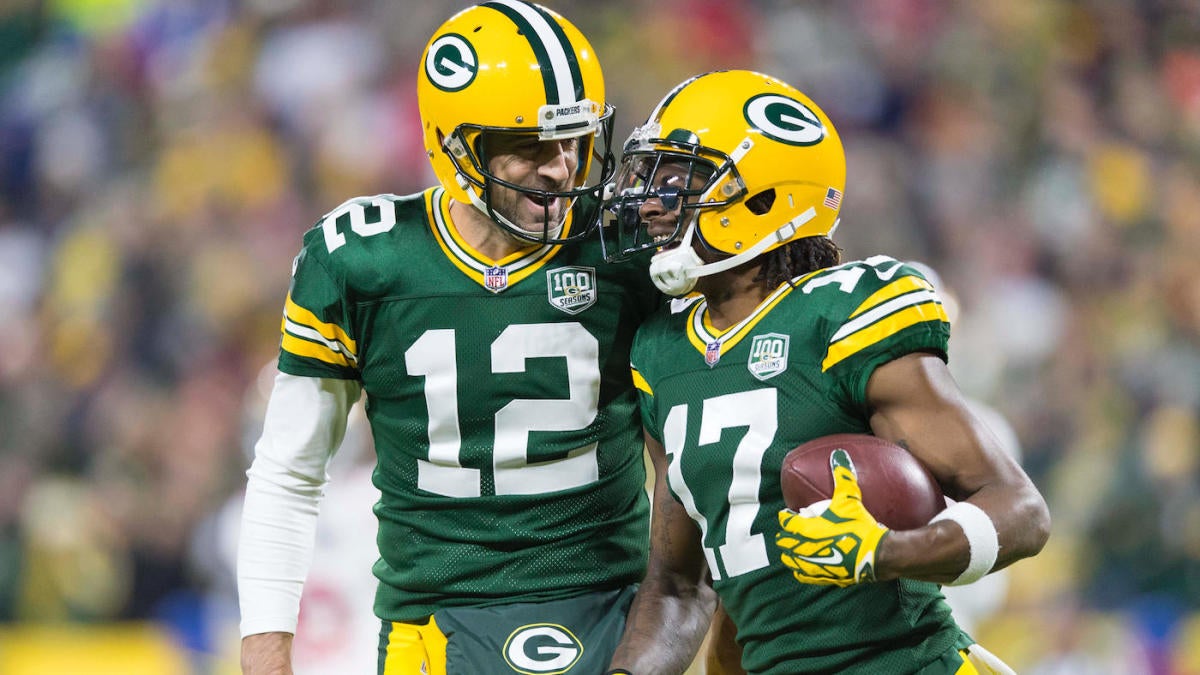 How do the 49ers Slow Down Rodgers?
The 49ers were able to dominate the Cowboys stout offensive line on Wild Card weekend. They got pressure on Dak Prescott on 48.1% of his dropbacks despite blitzing on just 19% of plays. They'll need to replicate that success to have any chance at Lambeau Field. The Packers o-line is just as strong as the Cowboys and welcomed back perennial All-Pro David Bakhtiari in week 18.
As I mentioned earlier, the return of Nick Bosa is going to be of the utmost importance to the 49ers and being able to dial up pressure. He's responsible for 22.8% of 49ers QB pressures this season and they haven't played a game without him. Rodgers hasn't faced much pressure in 2021, he's seen the 6th least dropbacks under pressure amongst qualified quarterbacks. But when he's been under pressure he's struggled quite a bit, he's 29th in completion percentage (38.4%) and 28th in yards per pass attempt (5.1).
If the 49ers aren't getting pressure, then limiting the Aaron Rodgers and Davante Adams connection is going to be difficult. Teams are completing 67.2% of their passes against San Francisco. They're missing that alpha cornerback that opposing teams are worried about throwing at. They don't like to blitz at a high level, they'll be putting a lot on the plates of players in the secondary like Emmanuel Moseley and Jimmie Ward.
The 49ers were able to limit the highest scoring offense in the NFL last week. But dominating two top tier offensive lines in back to back weeks is a tall task. Rodgers has those intangible traits that are difficult to describe on paper and his connection with Adams is on a different stratosphere compared to Dak and his weapons.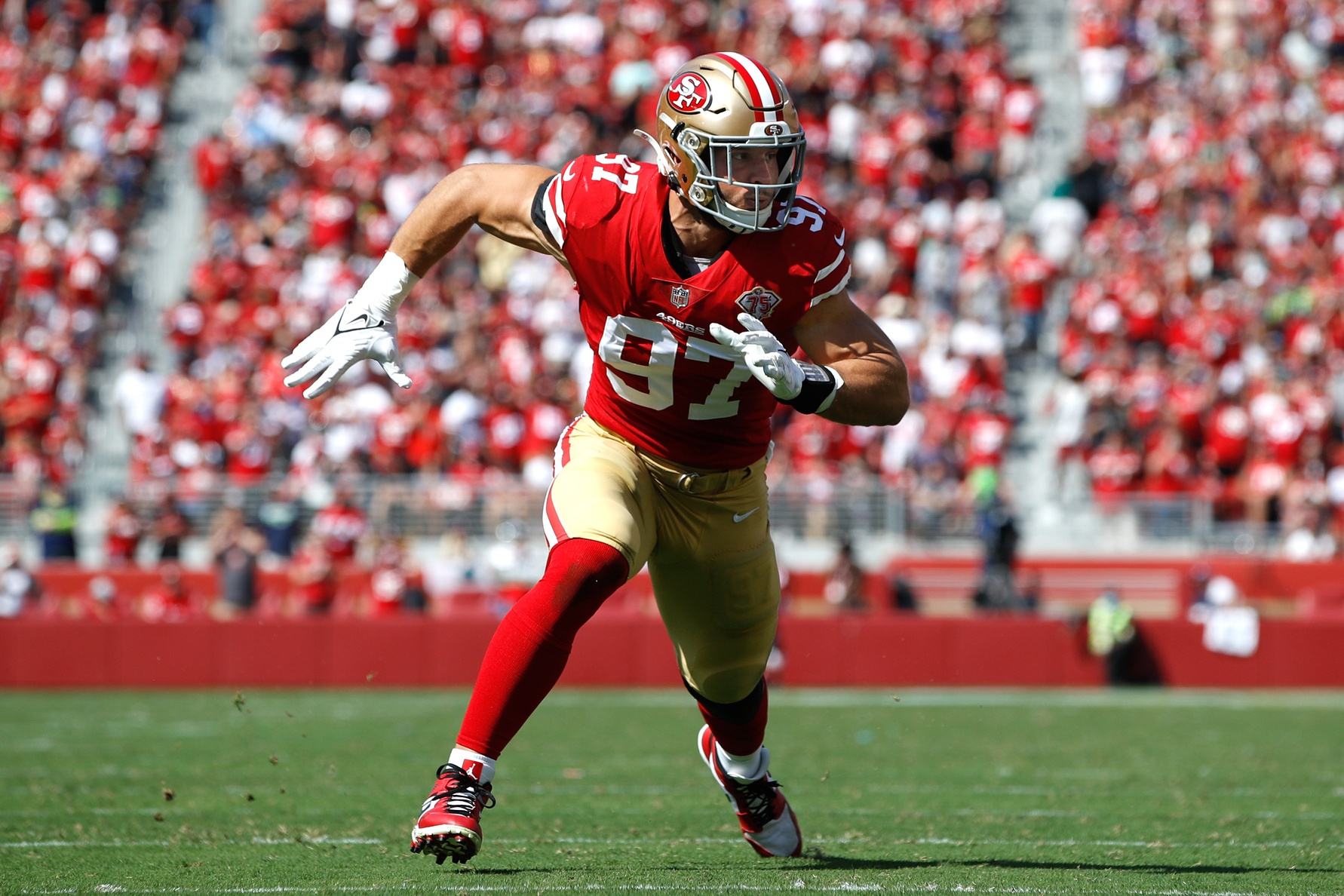 How to Bet This Game
49ers +5.5

* Prop bets to come when lines open
If you look back to the previous meeting in September, the 49ers were a completely different football team. Trey Sermon led the team in rushing attempts and Deebo Samuel didn't have any rushing yards. I really like what San Francisco can do on the ground and the emphasis Shanahan has when it comes to time of possession. I think both of these teams will be very focused on that, which will limit the amount of drives and make this number of 5.5 feel significantly bigger than it is.
OwnersBox has launched the first ever Weekly SuperFlex Salary Cap game! Use the promo code "DREW9" for a FREE $10 entry into our $7,500 Divisional Round Sunday contest.