Is Urban Meyer The Answer In Duval? – Jacksonville Jaguars 2021 Season
Coach: Urban Meyer
General Manager: Trent Baalke
2020 Regular Season Record: 1-15
2020 Season Result: Missed Playoffs
Super Bowls: 0
A new era of Jaguars football is beginning and Urban Meyer was selected as the man to lead the team, but was it the right decision? The success rates of college coaches transitioning to the NFL has not been as high as hoped and the reports from camp are that this marriage may not last too long. Why would the Jags not take a shot on a proven NFL coach like Eric Bieniemy to pair with their rookie franchise QB Trevor Lawrence and spending a 1st round pick on RB Travis Etienne. Will professional football players respond the same way as an 18 year old college freshman stepping on to campus for the first time? No chance. Don't be surprised if this is the only year of Urban Meyer.
Projected Record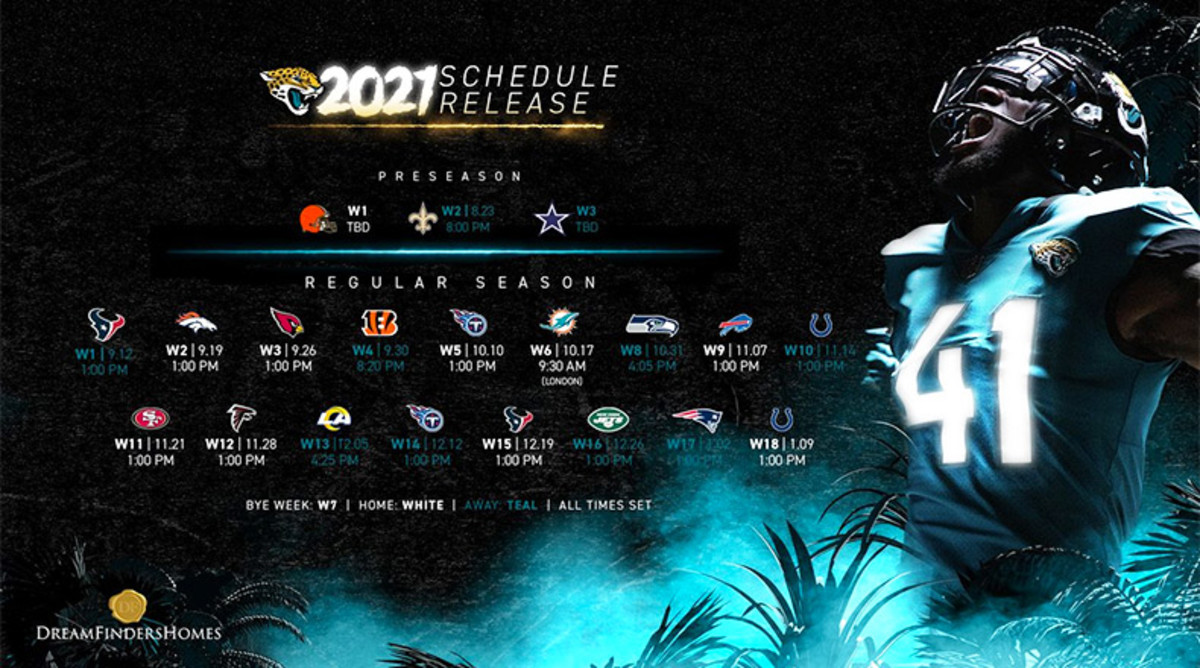 3-14
I am not bought in to what this coaching staff is going to do this season, although I think Trevor Lawrence and this offense are going to steal a few games. The RB situation has been solved as Etienne is out for the season, but expect a little bit of regression to James Robinson's production. One of the better up and coming WR rooms in the country, they added Marvin Jones to help out the young guys. This offense should be exciting and provide a lot of big plays.
Breakout Player
With the season ending injury to Travis Etienne, expect Laviska Shenault to have a breakout season. Wide Receivers usually take a jump in their second season and the loss of the potential targets to a good receiving back should have Shenault thriving in this system. Don't be surprised to see Laviska Shenault as the WR1 at the end of the season
Biggest Question
The Coaching Staff. Will this Jaguars roster play hard for Urban Meyer? My guess is his shtick is going to tired very quick. It would be nice to see the Jags return to an AFC Championship game but feel like they are at least 4-5 years from competing at that level again.
The expectations aren't very high in Jacksonville, but it will be fun to watch Trevor Lawrence's development throughout this season. High level he could have one of the most efficient seasons as a rookie quarterback, and be well on his way to becoming a top talent in the league. Strap in for another season Jags fans, it should be interesting.
OwnersBox has launched the first ever Weekly SuperFlex Salary Cap game! Use the promo code "DREW9" for a FREE $10 entry into our $100,000 week 1 contest.