Thanksgiving Football Betting Guide
It's one of the best gambling weeks of the year. Rivalry week in college football, feast week in college basketball and 3 Thanksgiving day games in the NFL. You're probably in one of two boats on Thursday. You're either looking for some bets to make to take your attention away from your annoying family obligations or you want to have some great betting nuggets for your fellow sports betting degenerate cousins. Either way, I can make your Thanksgiving that much better with these NFL and college football bets.
Without further ado, let's get into these RISK FREE INVESTMENTS!
Lions vs Bears OVER 41
The only thing that can make your early afternoon bearable when it comes to watching this game is taking the over. Rooting for points and winning is always a good time no matter the teams.
These two teams love to run the football. The Bears have been running it at the second highest rate this season. Since Dan Campbell has taken over play calling duties the Lions are running it at a top-5 rate as well. Now, you might think that running the ball will burn clock and lead to an under. Not with this low of a total and not against these defenses.
The Bears rank 22nd in defensive rush DVOA and the Lions rank 29th. The Lions are especially bad in the red zone against the run, on 37 opponent rushing attempts they're giving up a 57% success rate and 9 touchdowns. Look for both D'Andre Swift and David Montgomery to find success on the ground and who knows maybe we run into a defensive score to get ahead in this game.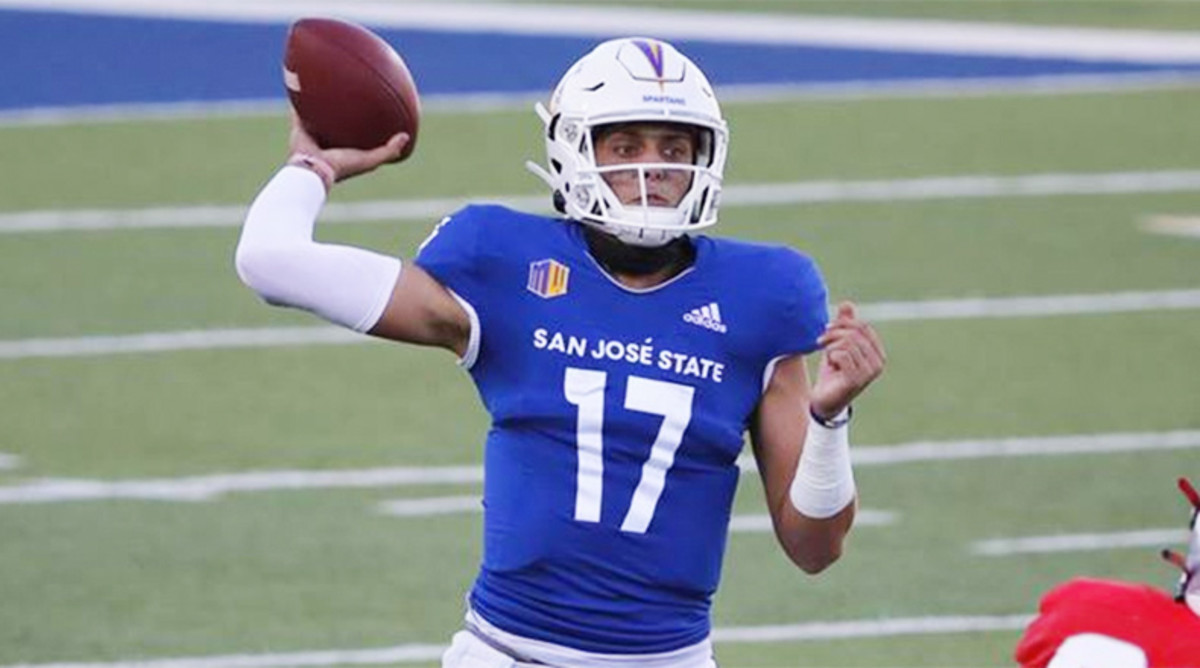 San Jose State +7.5 vs Fresno State
My affinity for Nick Starkel is well documented. It's senior day for the Spartans and this could be Starkel's last college football game. But if he has anything to say about it, it won't be as if San Jose State can win this game they'll be bowl eligible.
The Spartans struggled with fumbles and turnovers last week against Utah State, they're due for some positive regression in that category here. They should be able to rely on an excellent defense. A defense that ranks 22nd in the country in opponent offensive drives that result in a touchdown. A rank that puts them in front of Alabama.
This team is stacked with seniors on offense like running back Tyler Nevens and tight end Derrick Deese Jr. I think the Spartans defense slows down Jake Haener with their excellent pass defense and Starkel makes enough plays to give them a chance to win this game outright.
Raiders +7.5 vs Cowboys
This is too good of a buy low spot on the Raiders to pass up. It looks like the Cowboys may get CeeDee Lamb back for this game after all. But there are many more injuries where that came from. Dallas has been missing it's two best pass rushers and as a result rank 21st in the NFL in sack rate.
The Raiders are on a three game losing skid and in those games Derek Carr has had the 5th most dropbacks under pressure. So this seems like a good opportunity for him to get back to his early season form.
The Cowboys will try to keep the ball on the ground as the Raiders are a bottom-10 team against the run. Which will make it difficult to run away with this game. This season, only 3 of the Cowboys 8 wins have come by more than one score.
Mississippi State -2 vs Ole Miss
This is my favorite play of the day. The Egg Bowl is also my favorite game of the Thanksgiving slate every year. This year is no different with the electric personalities of Mike Leach and Lane Kiffin calling the plays.
The Ole Miss offense has found plenty of success this season on the ground, led by Matt Corral. They're running the ball on 57% of plays, the 38th highest rate in the country. But this Mississippi State defense is not one you can run on as they are giving up just 3.6 yards per carry. The Rebels have used that run game to open up explosive plays down the field but this will be hard to find against the Bulldogs defense that ranks 19th in big play prevention.
You'd think in Mike Leach's air raid offense quarterback Will Rogers would have them moving at a fast pace, but it's actually quite the opposite. They're 5th in the country in time of possession. While Ole Miss ranks 126th in the same category. The Bulldogs are going to dominate time of possession and keep the Ole Miss offense in check here. Hammer the Bulldogs to cover this short spread.
OwnersBox has launched the first ever Weekly SuperFlex Salary Cap game! Use the promo code "DREW9" for a FREE $10 entry into our $25,000 Week 12 contest.