College Football Bowl Game Rankings
If I tell you that the Christmas holidays are the best time of year, it's not because of time with family and friends, it's because of College Football bowl season. I love watching games in which the majority of the teams are playing for a banner they can hang at the team practice facility. Like when Iowa put an Music City Bowl banner up for a game that wasn't even played because of COVID-19.
Not to mention the fact that a lot of the good players end up sitting out to prepare for the NFL Draft. Unfortunately, bowl season is starting to lose its luster. Only the purist of college football fans, or, sports bettors are watching the Hawaii Bowl on Christmas Eve night. I am both of those people, so you can trust me to power rank this seasons best bowl games! Let's get to it.
42. Myrtle Beach Bowl – Tulsa vs Old Dominion
41. Frisco Classic Bowl – Miami (OH) vs North Texas
40. Bahamas Bowl – Middle Tennessee vs Toledo
39. Famous Idaho Potato Bowl – Kent State vs Wyoming
38. Camellia Bowl – Ball State vs Georgia State
37. New Mexico Bowl – UTEP vs Fresno State
With Jake Haener transferring back to Washington, this game takes a significant step back in watchability.
36. Armed Forces Bowl – Army vs Missouri
35. Hawaii Bowl – Memphis vs Hawaii
34. Guaranteed Rate Bowl – Minnesota vs West Virginia
33. Arizona Bowl – Central Michigan vs Boise State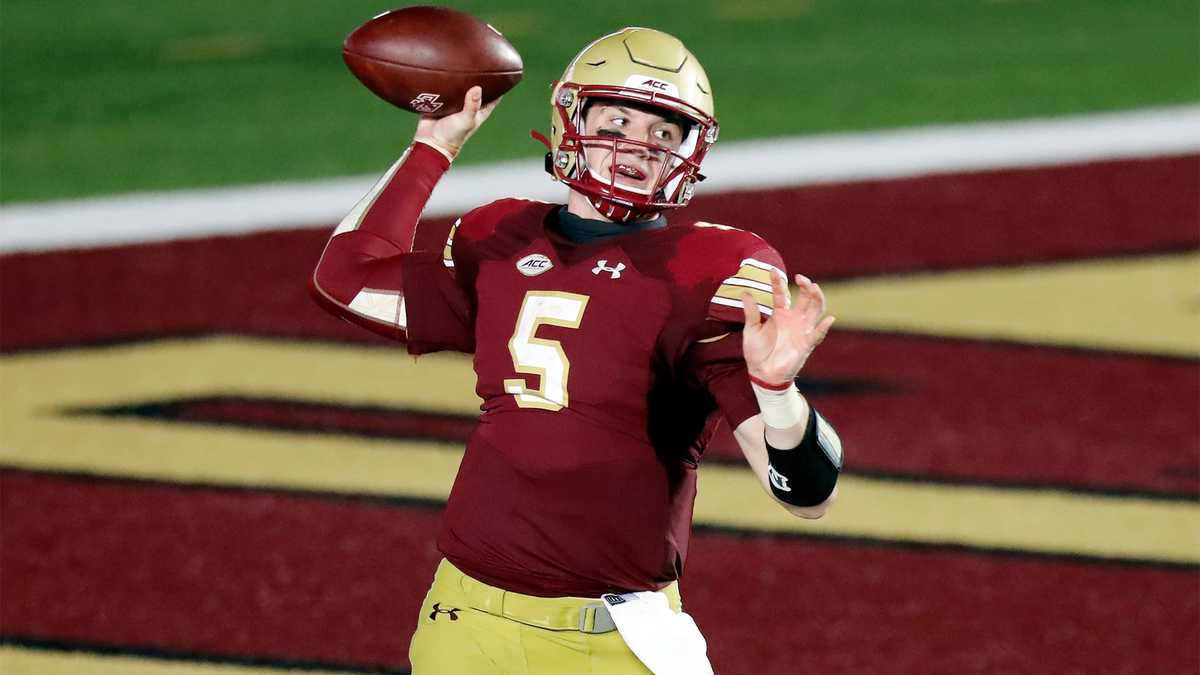 32. Military Bowl – East Carolina vs Boston College
If you haven't had the chance to watch Boston College quarterback Phil Jurkovec since his return from injury, December 27th seems as good a time as any. He'll likely be one of the best players in the nation in 2022.
31. Quick Lane Bowl – Western Michigan vs Nevada
If Nevada quarterback Carson Strong decides to opt out of this game, this bad boy will drop to the bottom 5.
30. Lending Tree Bowl – Eastern Michigan vs Liberty
29. First Responder Bowl – Louisville vs Air Force
28. L.A. Bowl – Utah State vs Oregon State
27. Boca Raton Bowl – Northern Illinois vs Coastal Carolina
26. Pinstripe Bowl – Virginia Tech vs Maryland
25. New Orleans Bowl – Marshall vs Louisiana
24. Liberty Bowl – Texas Tech vs Mississippi State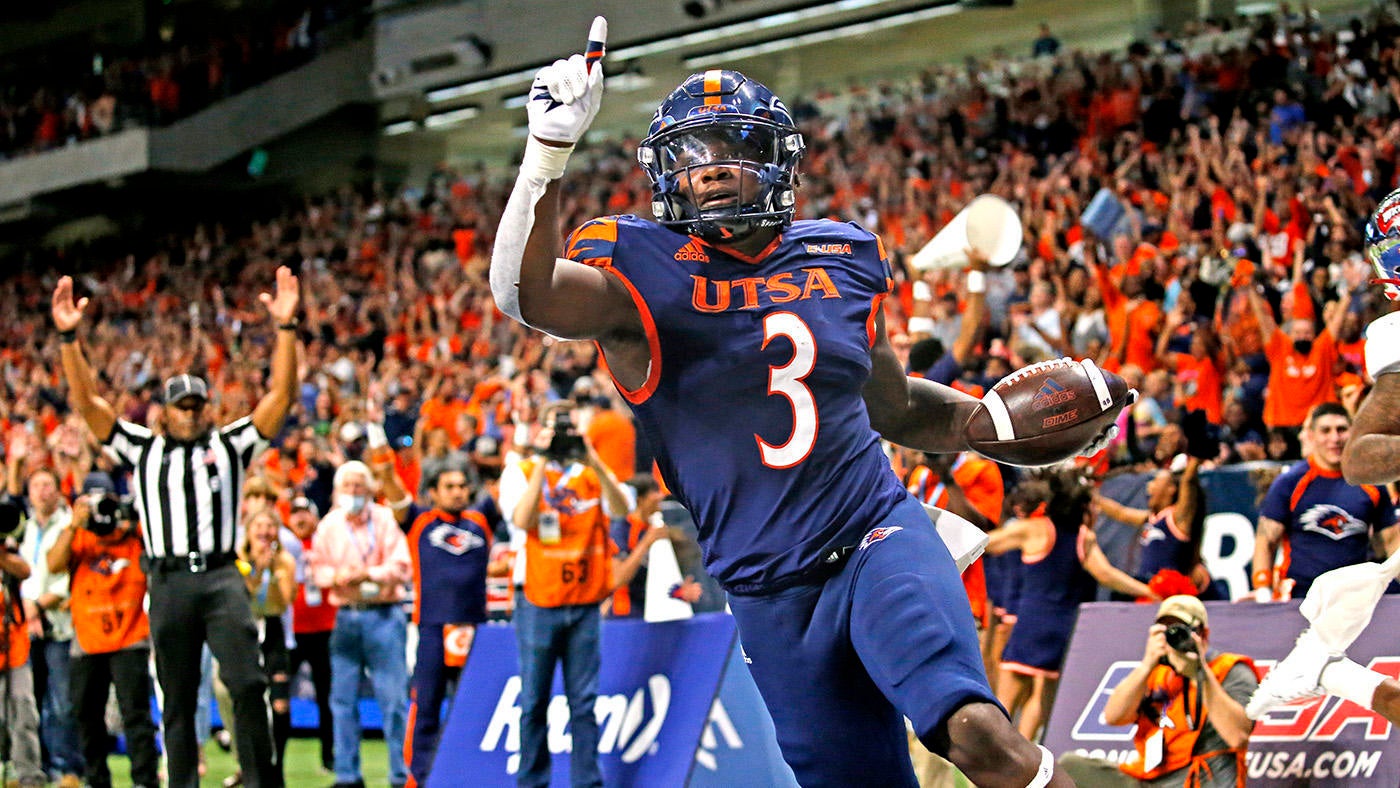 23. Frisco Bowl – UTSA vs San Diego State
Jeff Traylor has led the Road Runners to their best season in program history in just his second year at UTSA. I don't want to say a punter is must watch television, but San Diego State's Matt Araiza is pretty damn electric. The Aztecs defense should give quarterback Frank Harris and the Road Runners a good test here.
22. Independence Bowl – BYU vs UAB
The Cougars of BYU may be one of the most underrated offenses in all of college football this season. They averaged 31.2 points per game this season, led by running back Tyler Allgeier's 1600 scrimmage yards and 20 touchdowns. The Blazers have been probably the best C-USA program for a few years now and their defense leads the way, ranking 18th nationally in opponent yards per play.
21. Duke's Mayo Bowl – North Carolina vs South Carolina
20. Gasparilla Bowl – Florida vs UCF
This Florida team had looked largely uninterested over the last 5 weeks of the season. But on rivalry week against Florida State they had a completely different mindset and things got very emotional. We could see something similar during this in-state rivalry game. Don't forget that UCF will be a Power-5 program very soon.
19. Las Vegas Bowl – Wisconsin vs Arizona State
18. Texas Bowl – Kansas State vs LSU
17. Boca Raton Bowl – Western Kentucky vs Appalachian State
I know the Hilltoppers lost offensive coordinator Zach Kittley to Texas Tech, but they should still be able to replicate their offensive prowess here with Bailey Zappe. Zappe is the best quarterback in college football that nobody is talking about, he's thrown for 56 touchdowns, 4 shy of Joe Burrow's college football record. He'll have to get by an App State defense that allows 321 yards per game, which ranks 16th in the country to add 288 passing yards and become the all time leader in the statistic.
16. Citrus Bowl – Iowa vs Kentucky
15. Birmingham Bowl – Houston vs Auburn
14. Tony the Tiger Bowl – Miami vs Washington State
Both of these teams lost the head coach they had to start the 2021 season, but they also finished the year strong. After starting the season 1-3, the Cougs went 6-2 the rest of the way. I've heard PAC-12 commentators call Washington State running back Max Borghi "Christian McCaffrey lite" and he's certainly worth price of admission with Jayden de Laura checking the ball down to him.
The Hurricanes were ranked coming into the season and also had a tough start. They went 2-4 to start the year, including a 31 point loss to Alabama. But redshirt freshman Tyler Van Dyke stepped in and led Miami to some really good wins in the middle of the season against NC State and ACC Champion Pittsburgh. They finished the season 5-1 and the players are likely looking to put their skills on display for new coach Mario Cristobal.
13. Fenway Bowl – Virginia vs SMU
If these two teams didn't lose their head coaches this would be one of my favorite games of the entire bowl season. If you have not watched Brennan Armstrong and the Cavaliers offense you need to set an alarm for 11am on December 29th. Virginia is throwing the ball on 65% of plays and average 78.5 plays per game. Armstrong has six 400+ yard passing games, including a 554 yard passing performance in a loss to North Carolina.
On the other side of the field, the Mustangs have a bevvy of receiving options for Oklahoma transfer quarterback Tanner Mordecai. Including Reggie Roberson, Rashee Rice, Danny Gray and Grant Calcaterra. Roberson and Gray would be top options at the majority of power 5 programs. Things fell apart for SMU when word got out that head coach Sonny Dykes was on his way out.
If the Mustangs pull together for one last game this could be the most exciting game of bowl season as these teams combine to average 70.6 points per game.
12. Cheez-it Bowl – Clemson vs Iowa State
This type of matchup would have been much more enticing before the season started. I like to look at returning production when it comes to a team finding success but the Cyclones never found the gear we thought they would this season. Brock Purdy and Breece Hall took a step back in 2021. This will be the last game for many players in this group and the Tigers provide a great test.
Clemson running back Will Shipley will be one of the best running backs in the nation in 2022. He'll have a good test against an Iowa State defense that's giving up just 3.8 yards per carry.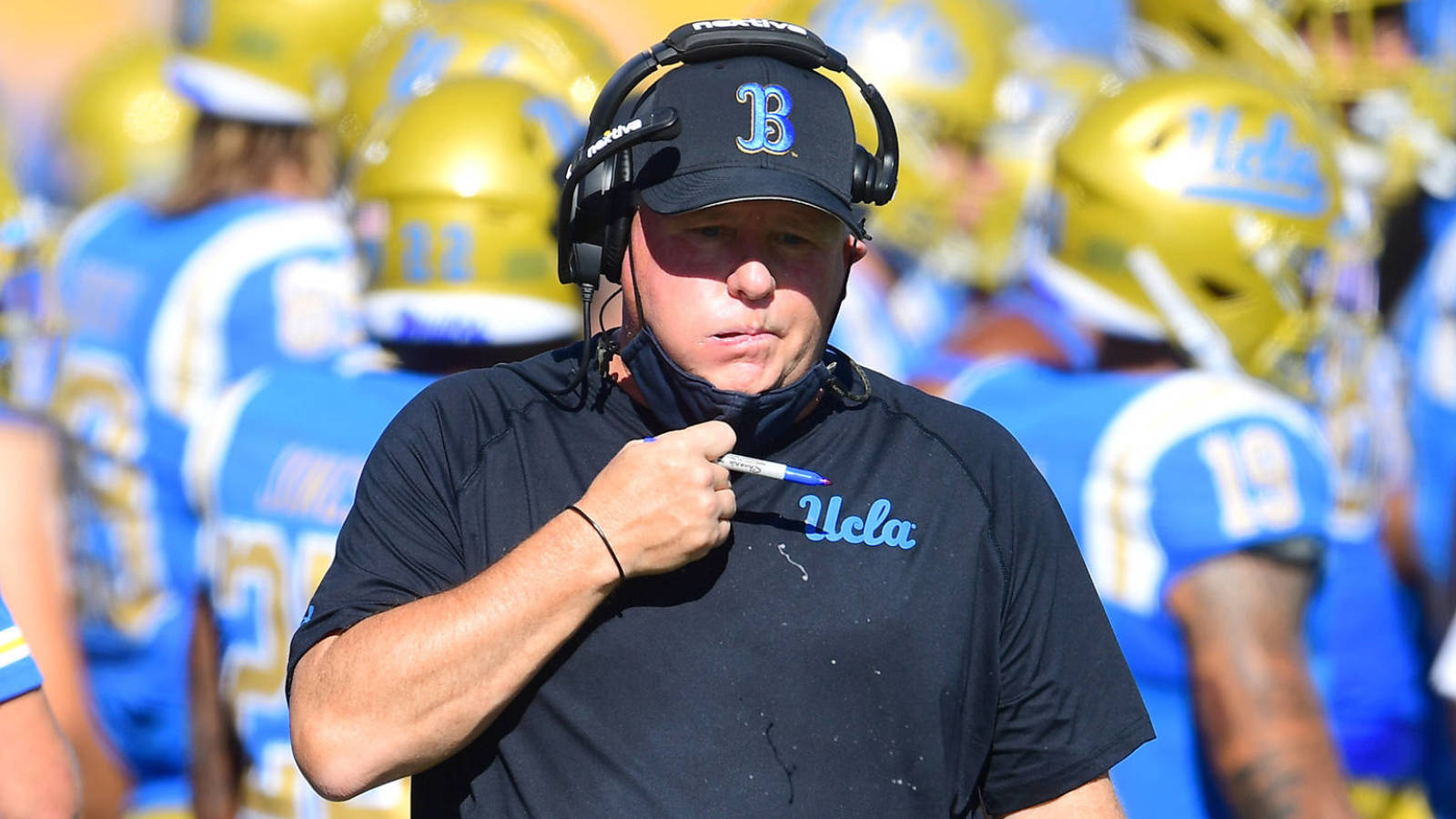 11. Holiday Bowl – UCLA vs NC State
It took 4 years, but Chip Kelly finally got the Bruins bowl eligible. UCLA quarterback Dorian Thompson-Robinson had a career year in his senior season, throwing 21 touchdowns through the air and adding another 9 on the ground. He's the straw that strings the drink for Kelly's offense and has been since he was a freshman.
The Wolfpack are looking for their first 10-win season since 2002. Quarterback Devin Leary made massive strides in 2021, throwing 35 touchdowns to just 5 interceptions. If you watch the last few minutes of their comeback win over rival North Carolina you'll see some throws that are on an NFL level of accuracy and ball placement.
10. Outback Bowl – Penn State vs Arkansas
It felt like these two teams had very similar seasons, they both got off to hot starts before stumbling midway through the year. The Razorbacks got things back on track though.
The storyline in this game is the highly skilled and athletic Penn State defense going up against the dual threat quarterback KJ Jefferson. He's got a future 1st-round pick wide receiver to throw the ball to as well in Treylon Burks. This game is less about offensive prowess and more about the intrigue of how these teams matchup.
9. Music City Bowl – Purdue vs Tennessee
We're back to focusing on exciting offenses in this game. It's baffling that Josh Heupel didn't start the season with Hendon Hooker at quarterback. Hooker has played his way into NFL Draft consideration. He's registered a 69% completion percentage, 8.7/1 inerception to touchdown ratio and added 560 rushing yards in 12 games. The Vols love to mix up their tempo as well to keep opposing defenses on their toes, it's a very exciting offense to watch.
The Boilermakers had one of the loudest 8-4 seasons in recent memory. Knocking off Iowa when they were ranked #2 in the nation and Michigan State when they were ranked #3. In those games Aidan O'Connell threw for a combined 911 yards, 5 touchdowns and 0 interceptions. He's got an elite weapon to force feed the ball to in David Bell. These two should give the Volunteers secondary fits.
8. Fiesta Bowl – Notre Dame vs Oklahoma State
It's Marcus Freeman's first game as the head coach and he's got a mighty test in front of him. The question here is whether or not Mike Gundy can get his Oklahoma State team off the mat after a demoralizing loss to Baylor in the BIG12 championship game.
The Oklahoma State defense will be a really good challenge for Kyren Williams, who could be the top running back off the board in the 2022 NFL Draft. The Cowboys are giving up just 2.7 yards per carry this season and the Irish offensive line is nowhere near the level of years past. So Williams will need to be able to pick up those yards after contact like he did on the play below.
7. Alamo Bowl – Oklahoma vs Oregon
Two teams without their head coaches meet up in San Antonio. This could be a disaster with both teams just completely lacking preparation and having very little motivation. But these are still two very high profile programs that will regardless have players that are some of the top in the nation. This game will set a precedent for how these programs move forward.
6. Peach Bowl – Michigan State vs Pittsburgh
The big selling point for this game is the two players that are surely heading to the NFL in April. I think Michigan State running back Kenneth Walker and Pitt quarterback Kenny Pickett still have something to prove in this game. Both players have an opportunity to improve their draft stock at two positions that are wide open in this years draft.
The Panthers have been really good against the run this season, they're 5th in the nation in opponent yards per rushing attempt. The Spartans on the other hand have struggled recently against the pass, in the last 3 games their a bottom-25 unit in opponent yards per pass attempt.
5. TaxSlayer Bowl – Wake Forest vs Texas A&M
Both of these teams had successful seasons in different ways. 2021 marked the Demon Decons first 10-win season since 2006 and the Aggies took down mighty Alabama and handed Nick Saban his first loss to a former assistant.
Wake Forest wide receivers Jaquarii Roberson and AT Perry both surpassed 1,000 receiving yards this season. They are consistently breaking big plays, Roberson averages 15.2 yards per reception and 18.8. These explosive plays may be tough to find for QB Sam Hartman as this SEC defense is one of the best in the country in opponent pass completions at just 5.9 yards.
One of the ACC's best passing offenses against perhaps the SEC's best passing defense makes for great entertainment.
4. Rose Bowl – Ohio State vs Utah
The venue in itself provides tremendous theatre, there is nothing quite like the sunset on New Year's day at the Rose Bowl. But there is still plenty to like about this matchup as well.
The Utes absolutely mauled Oregon in their two late season meetings. Running back Tavion Thomas scored 5 touchdowns in those games thanks to some tremendous play against the Ducks offensive line. Does this remind you of another team? That Michigan team that dominated Ohio State at the line of scrimmage? The Buckeyes will need to figure things out up front if they want to get college football's best offense on the field.
The Buckeyes could very well be without Garrett Wilson and Chris Olave as they may opt out for the NFL Draft. They'll still have plenty of weapons to work with in freshman phenom running back TreyVeon Henderson and leading receiver Jaxson Smith-Njigba. Utah has not seen a passing attack anywhere near the one CJ Stroud leads for Ohio State.
3. Sugar Bowl – Baylor vs Ole Miss
This is the best non-CFP game of the entire bowl season. The best bowl games that aren't National Championship or Playoff games are the ones between teams that aren't traditional powers. Baylor and Ole Miss have never played in the College Football Playoff, their fan bases don't set National Champion expectations so the Sugar Bowl has plenty of meaning to both programs.
The Bears have been one of the biggest surprises in all of Power-5. Dave Aranda's team won 2 games in 2020 and are now looking to finish 12-2 with a BIG12 Championship already in hand. Lane Kiffin doubled up the Rebels win total in just his second season, after losing star wide receiver Elijah Moore to the NFL last year.
With plenty of time to prepare there is plenty of intrigue in Dave Aranda's preparation to slow down the Ole Miss offense that is incredibly aggressive and likes to play with plenty of pace. Meanwhile the Rebels haven't been able to slow down the run, ranking 82nd in the nation. Baylor should get Gerry Bohanon back to have the 3 headed attack of Abram Smith, Trestan Ebner and Bohanon at QB.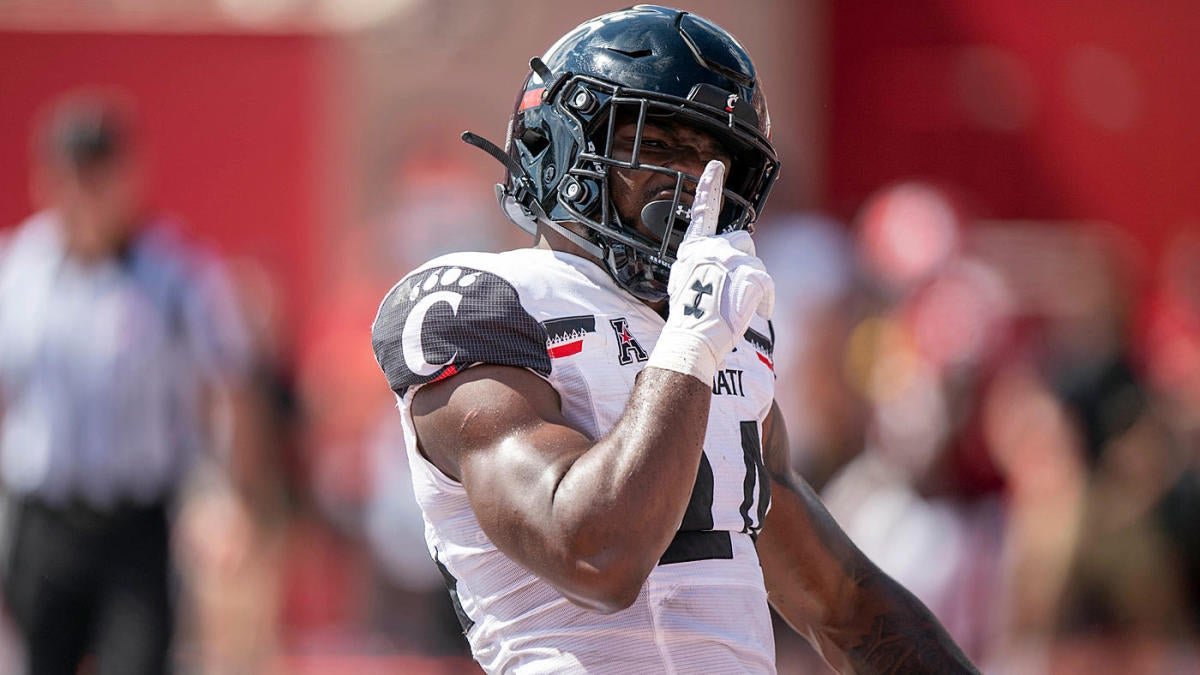 2. Cotton Bowl – Alabama vs Cincinnati
We have the prototypical David vs Goliath matchup in the initial 2021 College Football Playoff semifinal. The Group of 5 finally has it's first team to make the big dance and their reward is to play Nick Saban and the Crimson Tide.
Although the competition is hard to stack up against a quarterback like Bryce Young, Cincinnati has stifled every passing attack they've faced, giving up just 169.0 passing yards per game. Ahmad Gardner is the leader of the pass defense in the secondary, he has only allowed 12 catches on 26 targets for a measly 87 yards while having three interceptions.
The other glaring question mark in this game is how Cincinnati's front 4 will hold up for Desmond Ridder and running back Jerome Ford. They have a big task in front of them in stopping Will Anderson. Anderson has 15.5 sacks and 32.5 tackles for loss in 13 games.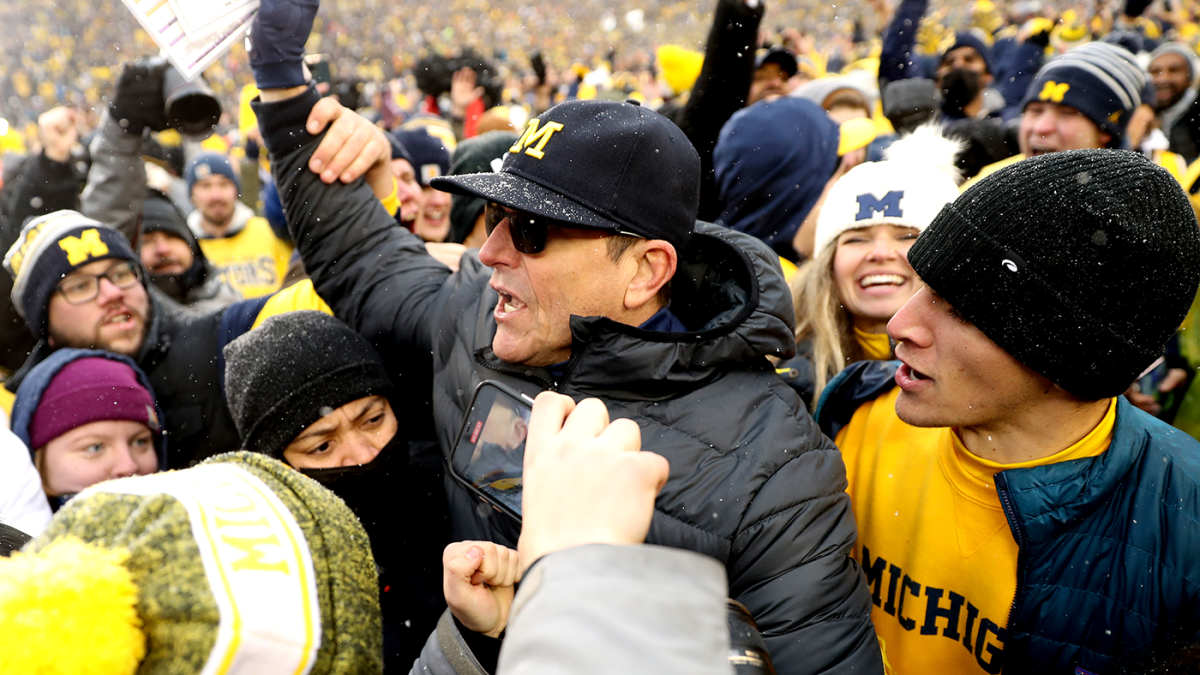 1. Orange Bowl – Michigan vs Georgia
Jim Harbaugh has broken through the glass ceiling and made it to his first College Football Playoff game. His run heavy offensive attack could never break through and take down Ohio State. But they are in for a hell of a test in this game, Georgia is deploying one of the best front 7's we've ever seen in college football history.
The lead up to this game will have a lot of talk surrounding whether or not Harbaugh will look to more of an aerial attack, considering the success Alabama had in the SEC Championship. Georgia is as good as they come against the run. Take Kentucky for example, who ran the ball at a similar rate to Michigan this season. Kentucky ran for just 1.8 yards per carry on 27 attempts and threw for only 192 yards on a season high 42 pass attempts. I get the feeling Harbaugh will trust what they do best, which is running the football, but he'll need to be very creative in the way they do it.
As for Georgia offensively, they've got some big time players to deal with up front as well. Aidan Hutchinson is a Heisman finalist and David Ojabo has 11 sacks and 5 forced fumbles in 2021. Even with the return of George Pickens, Georgia does not have enough playmaking pass catchers beyond tight end Brock Bowers. Somebody needs to emerge over the next 3+ weeks of preparation.
Both these teams think they can win in the trenches, so perhaps it's a whole lot of Hassan Haskins, Blake Corum, Zamir White and James Cook. Either way, this game is massive for two programs that have fallen short for years now in their own unique way.
If you enjoyed the article follow us on Twitter and TikTok at @cornercfb and check out College Corner wherever you get your podcasts!