The day has finally arrived, we all knew it was coming, college athletes can now make money off their name, image and likeness (NIL). It's going to be a steep learning curve for all of us as viewers but even more so for coaches and recruiters. This type of sponsorship is going to take place all over the country, it'll be your local mom and pop shop in Boone, North Carolina or a tech giant in Stanford, California.
When the news broke yesterday all I could think about is what athletes I would hypothetically want OwnersBox to sponsor for the upcoming year. I have compiled this group of players into my top 5, without further ado let's get to it:
5. Oddici Alexander – James Madison (Softball)
This play in the Women's College World Series tells you all you need to know…
WHAT. A. PLAY. 🔥

Odicci Alexander and James Madison are headed to the #WCWS semis!

(via @JMUSoftball) pic.twitter.com/8OnCeuJNNx

— Sports Illustrated (@SInow) June 5, 2021
This is probably one of the most alpha plays of all time. 7th inning, leading 2-1, 1 out, runners on second and third, suicide squeeze and she has the instincts to put the gals on her back and make this play herself? TAKE OUR MONEY ODICCI! Oh ya and she just so happened to be a 3 sport superstar in high-school. All conference in softball, basketball and volleyball. Talk about elite. When you take down the entire state of Oklahoma in 1 weekend like she did you're going to raise the profile of OwnersBox when we sponsor you.
4. Jacob Kush – Missouri (Baseball)
You thought i was going to post this article without including some Canadian love? No chance. This is my type of athlete right here. Guys who go the JUCO route like Jacob are the grittiest dudes I know. Combine this with the fact that Jacob is a short king (5-10) and there probably isn't a harder working guy on the planet. 5-10 pitchers who can throw 90+ miles an hour just doesn't compute for me, I don't know how he does it. OwnersBox needs some recognition in the SEC and Jacob is my guy.
3. Keegan Records – Colgate (Basketball)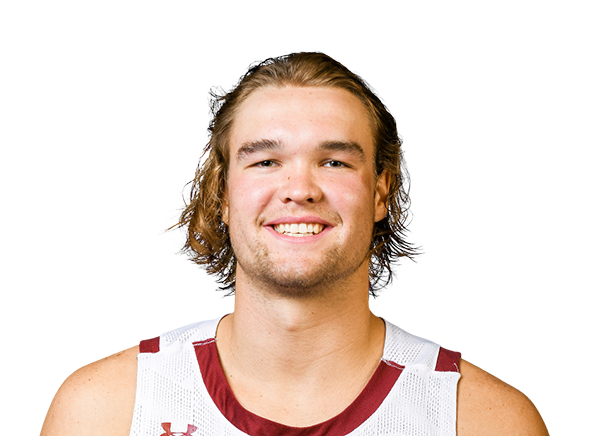 Fellas, look at this guy and tell me you don't want to have beers with him. Ladies, look this man in the eyes and tell me you don't fall in love with him. His name is Keegan Records, he sounds like a damn movie star. Nope, he's a 6-10 big man at Colgate who averages 6.9 rebounds per game. Nice.
2. Tank Bigsby – Auburn (Football)
His name is Tank and he is a running back in the SEC. When Tank runs over an Alabama linebacker to get into the endzone in the Iron Bowl it will be all over Sportscenter. OwnersBox needs Mr. Bigsby like I need air to breathe. God damnit guys his name is TANK!!!
1. Chevan Cordeiro – Hawaii (Football)
Gods gift to football, the Hawaii Rainbow Warriors. Look, I don't ask for much in life but if there is 1 player we could sponsor from all this it's my boy Chevy. Nothing in this world brings me more joy then turning on Hawaii football at midnight on Saturday when my girlfriend is sound asleep and my friends are out at the club. OwnersBox is a fantasy sports company, do you know what all the sports hardos are doing at 12am EST on a Saturday in the fall? They're staying up to watch this man play on Spectrum Sports Hawaii.
*Tmack mic drop*