This article will walk through my 5 running backs that should be considered for your $100,000 OwnersBox SuperFlex Week 1 lineup.
The OwnersBox SuperFlex Salary Cap game is here! The SuperFlex format eliminates the randomness and unpredictability of the defense and kicker positions while maximizing what fantasy players love most, offense! For beginners, it's a much more appealing game option with a more offensive outlook, and for experts, it takes away the luck and randomness, making it more skilled and highly competitive.
If you'd like to test out the platform for yourself, you can use the Promo Code "Drew9" for a $10 free entry into the OwnersBox $100K Week 1 Contest!
Christian McCaffrey – $8,300
27, 23, 28.  That is the number of times McCaffrey was targeted with the football in the three games he played last season.  Despite an injury riddled season, all signs point to McCaffrey maintaining his same role as a workhorse running back this season. Heading into Week 1, McCaffrey has an interesting matchup; the Panthers opened as four-point favourites against the lowly New York Jets.  Although the O/U for the game opened on the lower end for the week at 43, game script should not impact McCaffrey's usage. McCaffrey is the highest salary on OwnersBox at $8,300, but with 20+ touch and the primary red-zone target for the panthers, McCaffrey can easily outperform his lofty salary.
Saquon Barkley – $7,000
Barkley is coming into Week 1 with lots of questions surrounding his health.  It is unclear if Barkley will be limited going into the Giants matchup with the Denver Broncos, and with questions surrounding how the Giants will split the touches across their offence Barkley is definitely a risky pick.  On the positive side, with a premium price tag and all of the uncertainty, Barkley will likely be one of the lowest owned RB's in week 1 on OwnersBox.  We know Barkley has the talent to break a slate, and if there is optimism leading up to his week 1 matchup surrounding his usage I love the idea of taking a flyer on Barkley in a few lineups.
James Robinson – $5,800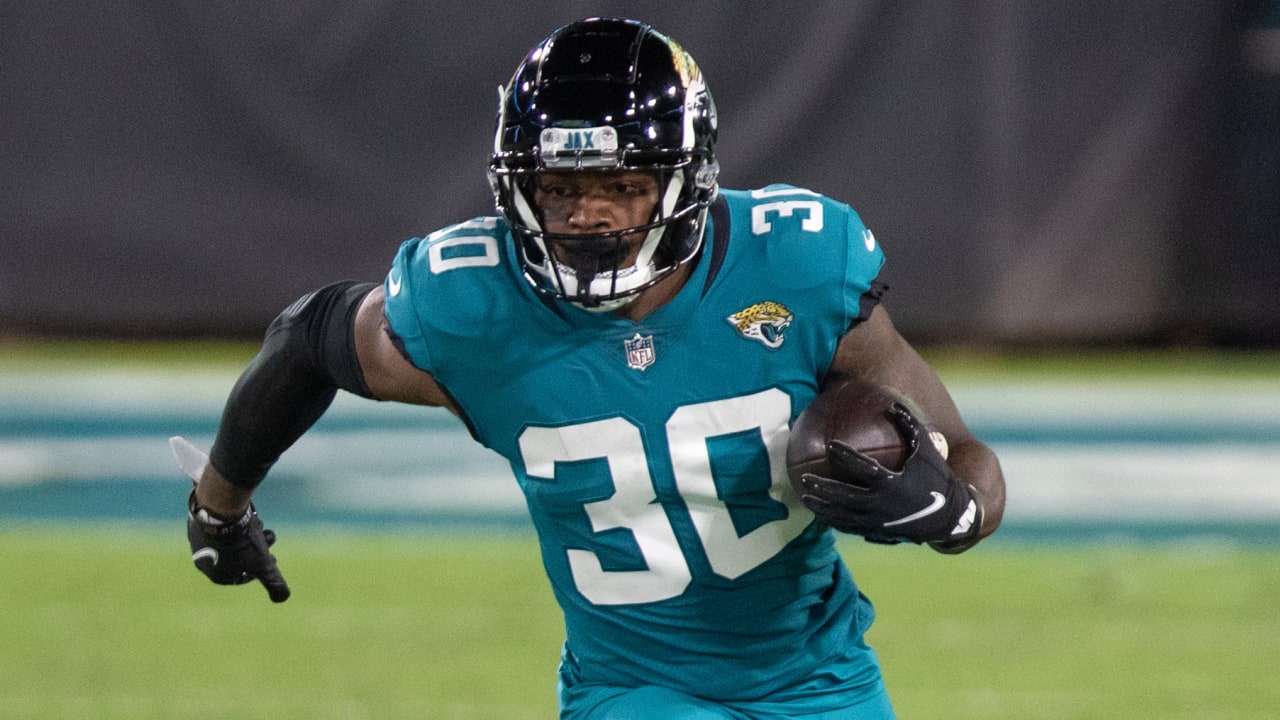 With the recent injury to Travis Etienne, James Robinson is now likely going to see himself in a workhorse role for his Week 1 matchup against the Houston Texans.  At just $5,800, Robinson is a very appealing option heading into Week 1 as he should see more than enough volume to outperform his salary. However, on the ownership side, Robinson will very likely be the highest owned player across all slates on OwnersBox.  There could be an advantage to avoiding Robinson in the event that he has a subpar performance.  Last season as the primary back for the Jaguars, Robinson had 4 of 14 games in which he go less than 13 fantasy points and 9/15.9 fantasy points in his two outings vs the Texans, so a mediocre performance is not out of the question for Week 1.
Mike Davis – $5,400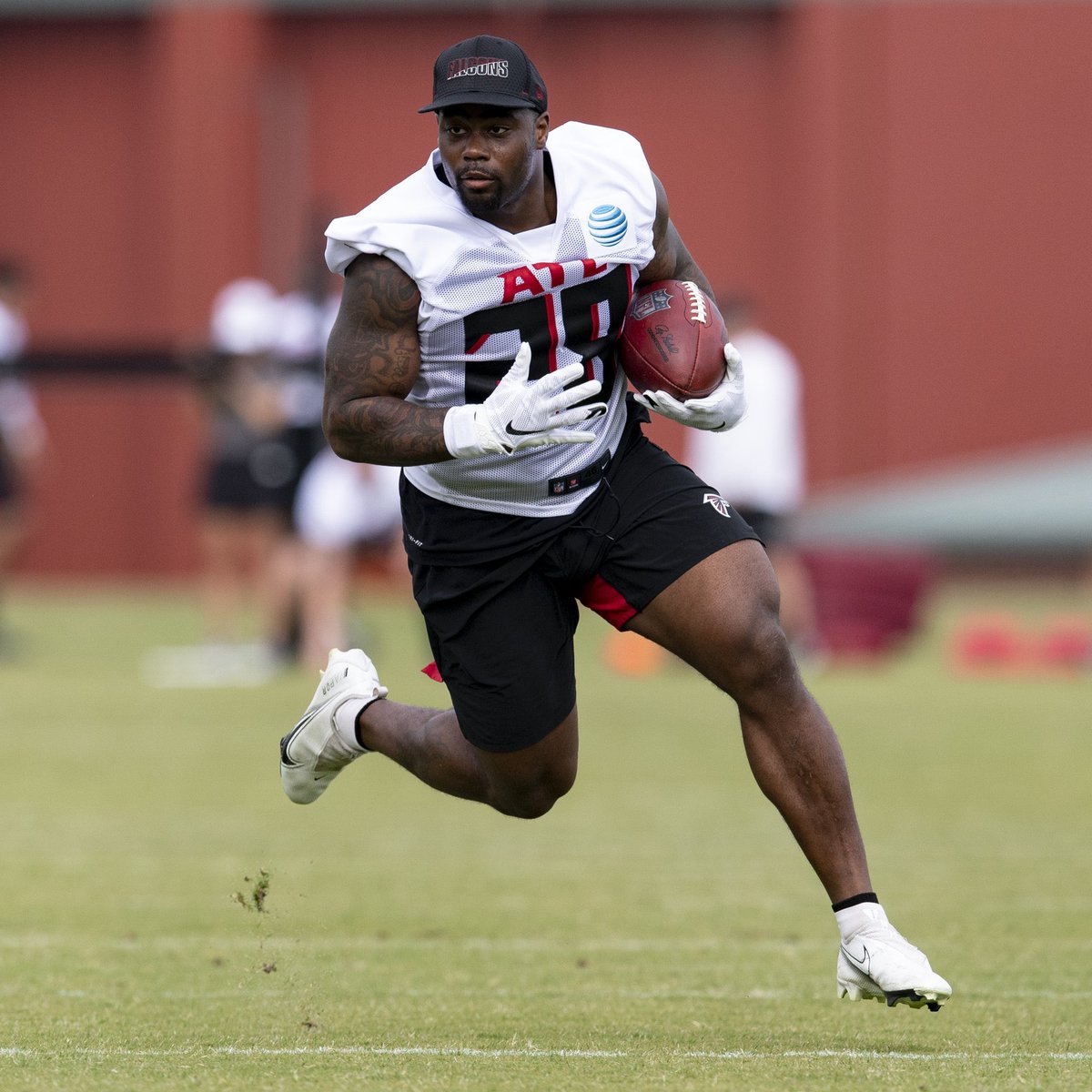 Mike Davis is very intriguing going into Week 1 as there is uncertainty around his expected usage. The Falcons have a matchup against the Philadelphia Eagles, with an opening line of 46.5 and the Falcons being 3.5 point favourites, a scenario could emerge where the favoured Falcons get a lead and Davis racks up the touches.  At only $5,400, Davis comes in as one of the cheapest backs that is expected to be the lead within the Falcons offence.  I like taking a chance on Davis, especially sense Robinson should now eat into his ownership as a safer option.
Zack Moss – $4,400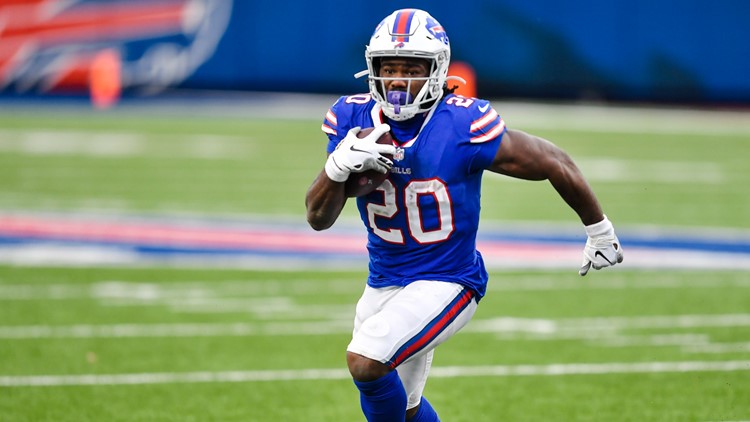 Going into Week 1, Zack Moss does not jump off the page as a must own.  The Bills are expected to split usage between Zack Moss and Devin Singletary, and Josh Allen's skillset means neither back will see himself in a high usage role.  With that said, Moss is relatively affordable at $4,400 for a running back expecting some usage.  This game opened at 50.5 with the Bills as 6 point favourites, so we should expect quite a bit of offence out of Buffalo.  With Zack Moss expected to get the goal line work for the Bills a scenario could occur where Moss ends up with red-zone touches, and at only $4,400 a few red-zone touches is all you need to hit value.  Another positive for Moss, he comes in well under the radar and will likely be lower one of the lower end running backs on the week.
Have a free $10 entry into your first OwnersBox SUPERFLEX NFL Salary Cap Contest on us! Download the OwnersBox Weekly Fantasy Sports App and use the promo code "DREW9".