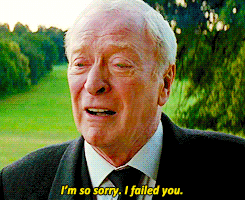 There's really nothing else to say but that I'm sorry. Last week was an absolute embarrassment. I've lost sleep at night thinking about why the hell I thought it would be a good idea to bet on the Jaguars, Lions, AND Bears in the same damn week. Obviously I thought all teams were on the come up and due for a good performance, but it turns out that they just flat out stink and I deserve to lose all my money for my dumb brain thinking they could put together a respectable performance.
Now that the apology is out of the way, I do have a gripe to pick with those cheating refs costing the Bengals a chance to come back and win me my 2-unit teaser.
This was called unnecessary roughness, and cost the Bengals a chance to win this game…

This is atrocious.pic.twitter.com/ejqJoNzmCi

— Rich Ohrnberger (@ohrnberger) October 31, 2021
WHAT THE FUCK IS THIS?!
There's no way that we can be certain that the Bengals would've scored on their next possession but you can't say they wouldn't have either. This inexcusable call may have cost me my teaser and was a 3.82 unit swing. Yes, the Bengals shouldn't have struggled with the Mike White-led Jets anyways but this one still hurts. It's simply safe to say that Week 8 wasn't my week.
Here's how I stand after Week 8 of the NFL Season:
Week 8 Record: 2-5, -3.18 units
Season Record: 29-28-2, +2.67 units
Back to the drawing board…
Las Vegas Raiders -2.5 (-120) vs New York Giants (1 unit)
At this point we've all heard the tragic story of Henry Ruggs' DUI that took a life so I understand if anyone initially doubts this pick. However, I made a pact with myself that I was going to bet on Rich Bissacia until he lets me down and there's no way I won't hold that promise with a small spread against the 2-6 Giants. Every report about Bissacia is about how much his players have always loved him and want to play for him. He was the perfect man to take over for Jon Gruden and I think he's the perfect person to keep the team together once again following the Henry Ruggs news. Take the first place Raiders to cover against the last place Giants.
Buffalo Bills -14.5 (-110) vs Jacksonville Jaguars (1 unit)
We got arguably the best team in the NFL vs arguably the worst team in the NFL in the matchup. I've already mentioned my regret for betting on bad teams last week to cover the spread (including the Jags) and I'm not going to make that same mistake again. The Bills are 4-2-1 ATS compared to the Jaguars being 2-5 ATS despite the Bills being primarily favored and the Jags being consistent underdogs. I know that 14.5 is a lot of points in the NFL but it feels like the Jags have quit on Urban Meyer while the Bills have Super Bowl aspirations. The Bills might win this one by 30.
Green Bay Packers +7 (-110) vs Kansas City Chiefs (1 unit)
Earlier in the week, I saw this line somewhere around Chiefs -0.5 and was considering dropping 4 units on the Packers. But then…
Aaron Rodgers tested positive for COVID-19, as @TomPelissero reported. He's out Sunday vs. Chiefs.

— Adam Schefter (@AdamSchefter) November 3, 2021
The Rodgers vs Mahomes matchup that we've all been looking forward to is no longer a thing and with that, the spread has moved dramatically with Jordan Love set to make his first career start. I obviously don't love the Packers as much as I would with Rodgers, but you're telling me that the 7-1 Green Bay Packers can't cover a 7 point spread against the 4-4 Kansas City Chiefs who barely survived against the 2-6 New York Giants on Monday night? C'mon now. I have faith that Jordan Love will be able to show his 1st round talent, while the rest of the Packers team beats up on a not so good Chiefs team. Take the Packers to cover and don't be shocked if they come out with a W.
Pittsburgh Steelers -6 (-110) vs Chicago Bears (1 unit)
Part of me is betting this game out of spite after the Bears let me down last week but I also regained my faith in the Pittsburgh Steelers. Big Ben is clearly not what he once was but the team around him is legit and as long as he doesn't try to do too much, they'll continue to put together sloppy wins like they did last week vs Cleveland. I'm a big fan of Justin Fields and think he will make the Bears offense respectable in the near future but not this year with Matt Nagy at the helm. Take the Steelers to cover in a sloppy game that I think ends around 23-10.
6-Point Teaser (-110) New Orleans Saints PK vs Atlanta Falcons/Los Angeles Rams -1.5 vs Tennessee Titans (2 units)
Another week, another 2 unit teaser featuring the Los Angeles Rams. The Rams covered their half of the teaser easily last week and I'm counting on them to take care of business against the now Derrick Henry-less Titans. On the other side, I have the New Orleans Saints in a PK vs the Atlanta Falcons. Congrats to the city of Atlanta for breaking the curse with the Braves winning the World Series but the football team is not in the same place as the baseball team. Just how I'm betting on the Packers with a backup QB because of how much better the rest of their team is, I'm doing the same with the Saints. Whether it's Trevor Siemian again, Taysom Hill back healthy, or Phillip Rivers off the street, I'm taking the Saints all day against the Falcons.
BOL if you tail. FU if you fade. Let's get rich.
OwnersBox has launched the first ever Weekly SuperFlex Salary Cap game! Use the promo code "DREW9" for a FREE $10 entry into our $25,000 Week 9 contest.