How to Bet the Round of 64 in March Madness
We are finally here, it's Thursday of the NCAA Tournament, everything is in front of us. Wall to wall basketball for the next 4 days straight. I have made a promise to you all that I will be betting each and every game of this tournament. I don't typically get in the mud for 20+ point spread matchups but I'm going to have to find a way here.
After the First Four we currently sit at a record of 3-1 after cashing Wright State -2.5 and Notre Dame -1 on Wednesday night. No better time to heat up then now!
Let's not waste any more time, as always the results from the day will be recapped each morning. It's time to dance in the round 64.
ALL OF OUR LINES ARE COURTESY OF OUR PARTNERS AT BETMGM! CLICK HERE TO CLAIM YOUR OFFER.
Colorado State vs Michigan -1.5 | O/U 136.5
The 7-foot-1 Hunter Dickinson could be a major problem for the Rams as they are an undersized group. But don't underestimate them, the Mountain West was the best mid-major conference in college hoops. David Roddy is legitimately one of the best scorers in the nation , shooting 57.4% from the field and 45.5% from deep. Give me the Rams over an overrated Wolverines team.
COLORADO STATE MONEYLINE +105
South Dakota State vs Providence -2 | O/U 149.5
The Jackrabbits are one of the more popular upset picks in the first round of the NCAA Tournament. A public underdog isn't a place I always want to be but this is a short spread. Providence is very reliant on getting points at the free throw line, while SDSU avoids fouling defensively really well. It's really tough to resist the #2 offense in the country (52.1% FG) when the Friars don't have a significant size advantage or ability to create turnovers.
SOUTH DAKOTA STATE +2
Boise State vs Memphis -2.5 | O/U 133.5
This may be the toughest game to judge on the day. Memphis is playing really well right now but it's hard to ignore a 22% turnover rate and the nation's worst opponent steal rate. The Broncos have the length to match up with Jalen Duren, especially on the offensive glass. The Tigers have are top-5 in offensive rebounding (25.9%) while Boise State opponents are at just 21.3%. Memphis gives up too many possessions from turnovers and poor defensive rebounding for me to back them in a tight game.
BOISE STATE +2.5
Norfolk State vs Baylor -20.5 | O/U 137.5
This one is pretty simple for me. Norfolk State is quite reliant on getting to the line every night. That is something that will be tough to replicate against a power conference team like Baylor. Especially considering their size and 14th ranked defense via KenPom. Instead of backing the Bears I'm just going to pay as little attention as possible to this one and take the under.
UNDER 137.5

Longwood vs Tennessee -17.5 | O/U 132.5
Am I crazy to go against this Volunteers team that is rolling right now? I think this is much too many points considering how these teams matchup. It's going to be really tough to run away this much against a team that is making 38.6% of their 3-pointers. It's not like Tennessee can take advantage of their lack of size as they don't have much length either and they like to score from the perimeter. This is one of my favorite plays of the day.
LONGWOOD +17.5
Richmond vs Iowa -10.5 | O/U 150.5
Keegan Murray and the Hawkeyes have arguably the best offensive in all of college basketball right now. They're extremely efficient from the field and seldom turn the ball over. Richmond does a good job taking care of the ball too, they rank 9th in turnover percentage. I think Iowa pushes the pace early and this game is very smooth offensively. But if this game gets out of hand I'll be a little worried about the full game. Let's make a first half bet here.
1H OVER 71.5
Georgia State vs Gonzaga -22.5 | O/U 149.5
If there was game today that I could pass on it would be this one. But what's one more bet on the card? Georgia State is without a doubt the worst team in this tournament, they shoot below 40% from the field. The only chance for the Panthers to stick around in this game is if they slow down this pace and limit possessions. That doesn't mean I'll back them to cover though.
UNDER 149.5
Marquette vs UNC -3.5 | O/U 152.5
This is a fascinating matchup here in the first round. Here is the major difference that is difficult to look past. The Tar Heels are 6th in the nation in rebound rate while the Golden Eagles are 309th. As good as Marquette's defense is I'm not sure they'll be able to overcome the amount of second chance opportunities North Carolina will have.
UNC -3.5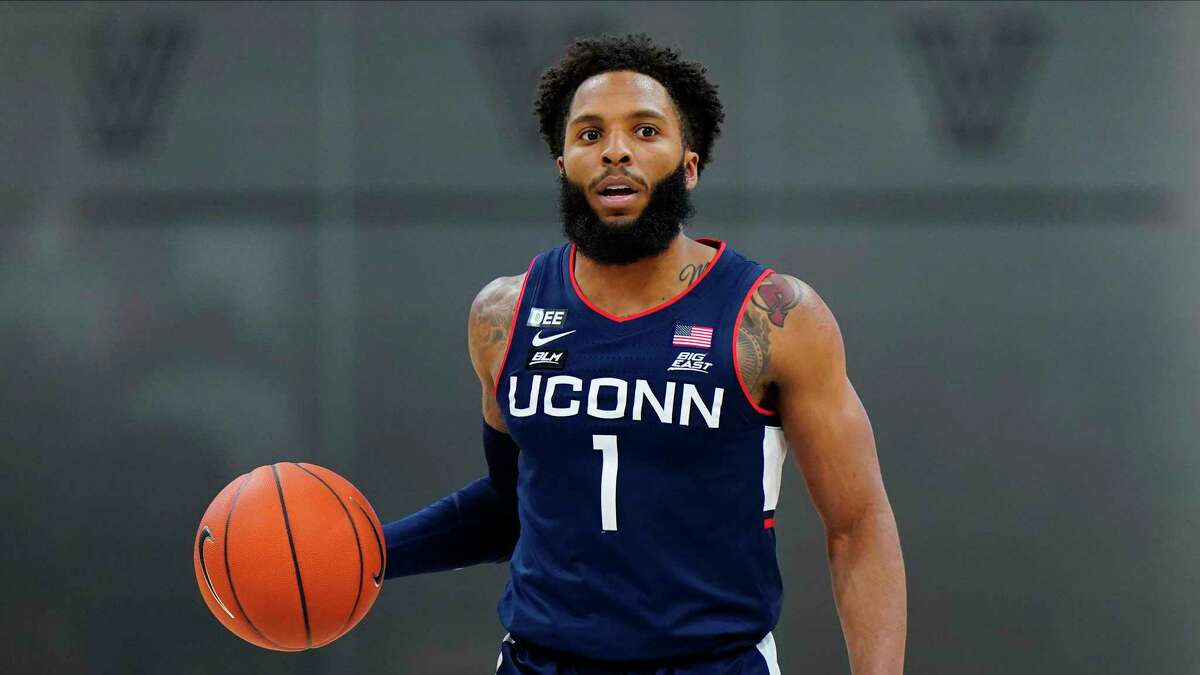 New Mexico State vs UConn -6.5 | O/U 131.5
This game has under written all over it. The Huskies thrive on second chance opportunities off the glass, they are the best offensive rebounding team college basketball. But TImmy Allen and the Aggies have the length to compete around the rim. Both these teams rank outside the top-200 in pace as well with New Mexico struggling offensively with turnovers. This game may not be the most entertaining of the day.
UNDER 131.5
Saint Peter's vs Kentucky -17.5 | O/U 131.5
This Saint Peter's team is really sloppy offensively, they rank 319th in turnover percentage, they're being blocked on 13.2% of shot attempts and shoot just 45.9% from inside the arc. They've defended extremely well though, especially inside where Kentucky scores from pretty well exclusively. The Peacocks like to play at a meticulous pace, perhaps that will be enough to keep it inside the number.
Saint Peter's +17.5
Indiana vs St. Mary's -2.5 | O/U 126.5
People are going to overlook this St. Mary's team because of playing in the WCC, but they've given Gonzaga fits this season. Matthias Tass should be able to do the same to Trayce Jackson-Davis in this game too. Tommy Kuhse can pour it in from the perimeter too which he'll have to do against the Hoosiers strong 2-pt defense. They'll cover this spread late with efficient work at the free throw line.
St. Mary's -2.5
Creighton vs San Diego State -2.5 | O/U 119.5
Creighton is a really one dimensional group, relying heavily on scoring from 2-pt range. The Aztecs have the best defense in the country where opponents are shooting just 43.1% from 2-pt and turn the ball over at a 21.7% rate. It just so happens that the Blue Jays are 305th in turnover rate as well. It could be a long night for Ryan Nembhard and Creighton.
SAN DIEGO STATE -2.5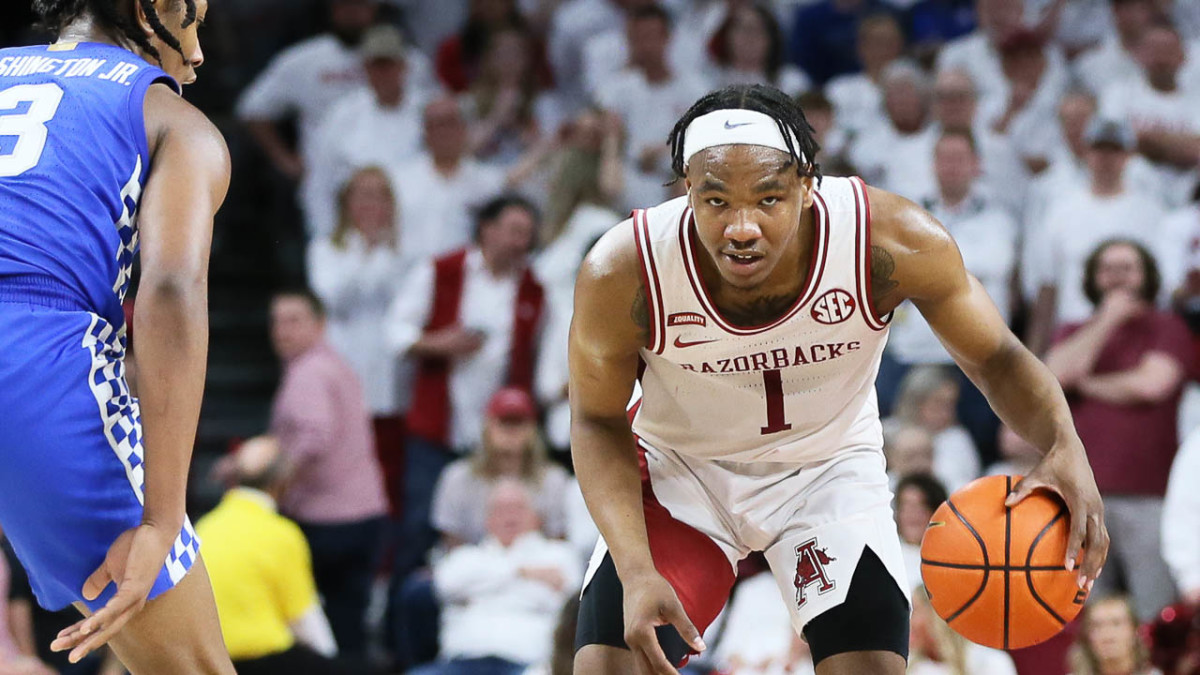 Vermont vs Arkansas -5.5 | O/U 139.5
I could be proven very wrong with this but I think the Razorbacks are a tad overrated. JD Notae is shooting 40% from the field this season and is padding his scoring numbers with plenty of trips to the free throw line. This Vermont team keeps opponents from the stripe and is one of the most efficient teams in the country offensively. I see an upset brewing here from Ryan Davis and the Catamounts.
VERMONT +5.5
San Francisco vs Murray State -2.5 | O/U 137.5
The story here is the fact that the Dons will be without arguably their biggest contributor in big man Yauhen Massalski. That's 13.5 points and 9.4 rebounds left to be replaced. Guarding an uber efficient 2-pt offense (53.5%) is going to be that much harder against Tevin Brown and KJ Williams of Murray State. The Racers have also been monsters on the offensive glass, again bringing Massalski's absence to the forefront.
MURRAY STATE -2.5
Akron vs UCLA -13.5 | O/U 128.5
You do not want to sleep on this Akron team. They've got the length with Ali Ali and Enrique Freeman to compete on the interior with UCLA. They're going to limit possessions too, their average time of possession on offense is 331st in the nation. If Xavier Castaneda is making his open looks from behind the arc, things could get interesting Johnny Juzang and the Bruins.
Akron +13.5
Texas Southern vs Kansas -21.5 | O/U 144.5
The country's 269th offense in KenPom's adjusted efficiency isn't going to be able to keep up with the best team in the BIG12. Turning the ball over twice as much as your opponent may work against Corpus Christi but not as a 16-seed looking to pull off some magic. Kansas is going to run the floor early and this won't be a game worth watching in the second half.
KANSAS 1H -12
Check out our college page to stay up to date on March Madness and all of college basketball. Follow along as we bet each and every game of the NCAA Tournament!