How to Bet the Round of 32 in March Madness
We are coming down the home stretch of the opening weekend of the NCAA Tournament. Just 8 games remain until there is no college hoops until Thursday. We had another winning day on Saturday, going 5-3. That moves the record for the tournament to 27-17 or 61.3%.
If you're new, I'll be betting on each and every game in March Madness this year. Be sure to check back each and every morning for a recap and new plays for the day. Let's not waste anymore time, let's find a way to get down on these games today!
ALL OF OUR LINES ARE COURTESY OF OUR PARTNERS AT BETMGM! CLICK HERE TO CLAIM YOUR OFFER.
Illinois vs Houston -4.5 | O/U 133.5
The Cougars and Illini avoided mid major upsets in the round of 64 and take two very slow paced offenses into Sunday. Both teams rank outside the top-250 in average possession length. Houston is a bottom-40 team in this statistic. Kofi Cockburn should be able to challenge the Cougars elite offensive rebounding. Meanwhile the Illini face a tough test on the offensive side as well, 42.5% of their shots are from behind the arc and Houston's opponents are shooting 29.0% from three. I'm surprised this total isn't sitting closer to what UCLA and St. Mary's were yesterday in the mid 120's.
UNDER 133.5
Ohio State vs Villanova -5.5 | O/U 132.5
This is yet another game that is likely to be played at a slow pace. These are two of the most efficient teams in the country. As good as the Wildcats are from deep I think the Buckeyes can keep up, especially if Jamari Wheeler is on. I think with nearly 40% of Villanova's points coming from 3-pointers they are susceptible to an upset if they have an off shooting day. Especially against an offense as good as Ohio State's. At the very least I think they keep this game close.
OHIO STATE +5.5
Michigan State vs Duke -6.5 | O/U 144.5
What I like about the Spartans in this game is their length across the board from their starters. This team will be able to switch on Banchero without providing him a mismatch. This is also a lot of points in a game between Coach K and Tom Izzo, who've historically been very competitive. Michigan State relies on their guards AJ Hoggard and Tyson Walker, who've been great distributors this season. But with their pace they have struggled with turnovers. The Blue Devils though, don't do enough to pressure the ball so this should mitigate the Sparty's offense's biggest weakness. This is too many points for a Duke team that doesn't have tournament experience.
MICHIGAN STATE +6.5
Iowa State vs Wisconsin -4.5 | O/U 125.5
I feel like I'm looking a gift horse in the mouth in this game. The only thing that got this Cyclones team to the tournament is their defense. More specifically their ability to force turnovers and defend the three. That's going to be a non-factor against this Wisconsin team. The Badgers are the best team in the country offensively when it comes to taking care of the ball. Iowa State's opponents are getting to the free throw line on 24.4% of their possessions (274th in the country). That is extremely beneficial to the Wisconsin offense that on average gets nearly 20% of their points at the charity stripe.
WISCONSIN -4.5
Notre Dame vs Texas Tech -7.5 | O/U 132.5
Can the Fighting Irish get themselves to the second weekend of March Madness? They've got to get through the best defense in the country in order to do it. They should be able to counter the Red Raiders ability to force turnovers with their care for the ball. The problem will be what is their answer to Bryson Williams and the Texas Tech offense on the interior? The Red Raiders are shooting 55.5% from 2-pt range. With the way Notre Dame is shooting from behind the arc right now I'm going to bet on that continuing.
OVER 132.5
Miami vs Auburn -7.5 | O/U 144.5
The Hurricanes 2-pt heavy attack is running into arguably the best interior defense in the country in the Auburn Tigers. Bruce Pearl's team has a ridiculous 21.1% block rate and opponents are shooting just 42.2% on 2-pointers. This doesn't bode well for an undersized Miami team. The second chance opportunities are going to be there for an Auburn team that has a 33.6% offensive rebound rate. I doubted the Hurricanes in the opening round and paid the price, but I can't resist  doing it again here.
AUBURN -7.5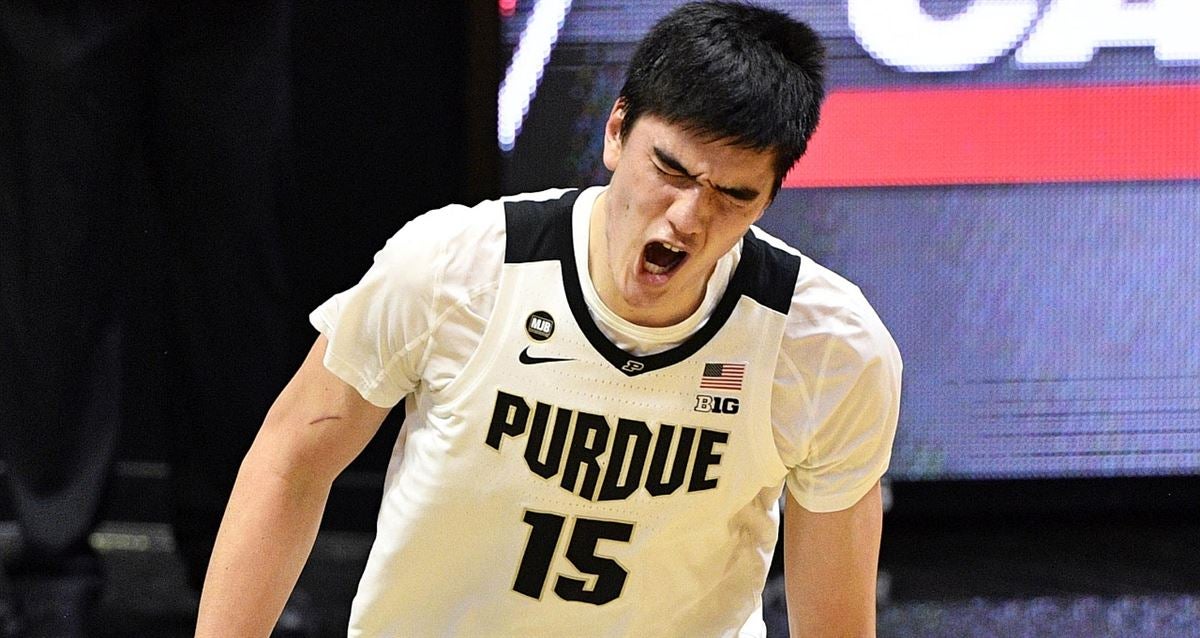 Texas vs Purdue -3.5 | O/U 134.5
It's time for a major test for the Boilermakers if they want to be a Final 4 team. The Longhorns present a stiff defensive challenge as the #15 ranked team in KenPom's defensive efficiency metric. The defense puts tons of pressure on the ball and opponents shoot just 41.5% from the field. Nothing translates more in a win and advance tournament then defense. The Longhorns are scoring 19.5% of their points from the free throw line (87th) but Purdue defense is 7th in limiting opponent free throws. Both these teams are also outside the top-200 in pace so possessions should be limited. I think even in a game with Jaden Ivey and Zach Edey, points may be at a premium.
UNDER 134.5
TCU vs Arizona -9.5 | O/U 143.5
The Horned Frogs are a team that has a chance to match up decently well with Arizona. Their monstrous ability on the offensive glass should be able to counter the Wildcats high level interior defense. If they're winning on the boards, which is no doubt a tough task, they could get this game to a pace they're more comfortable with. Which is in the bottom-50 in average offensive possession while Arizona is the 4th fastest. Keeping on the offensive side, TCU struggles with turnovers but that won't be at the forefront as Arizona ranks 200th in steal percentage. The interior defense will need to play at the highest level to stick around with Tubelis and Koloko.
TCU +9.5
Check out our college page to stay up to date on March Madness and all of college basketball. Follow along as we bet each and every game of the NCAA Tournament!