PointsBet Ontario Sportsbook Review & Sign-Up Offer
Ontario online sports betting markets went live on April 4th 2022! With this launch, ON sports betting markets opened their doors a number of online sportsbooks, including PointsBet Ontario.
PointsBet is an Australian-based company that has created a unique brand within the sports betting industry as they emerge into the Canadian sports betting market as one of the first movers. The PointsBet Ontario app is available to play in the province and can be downloaded on iOS and Android.
Ontario sports bettors can expect to see a similar product to the one's we've seen in both Australia and the USA. Read below to find out how you can download the PointsBet Ontario app, along with its great betting features.
PointsBet Ontario Is Live
PointsBet ON was one of the first to market in the Ontario sports betting launch, along with sportsbooks like Caesars Sportsbook, BetMGM, BetRivers, and a few others. Over 35 sports betting licenses have been approved at this point.
However, with so many big players like BetMGM Ontario, most people believe there will only be a select number of online sportsbooks that will stay afloat. With PointsBet's great app and easy-to-use platform, it is tough to see a marketplace where they aren't popular.
It's Happening 👀🍁 official word from PointsBet Canada CEO Scott Vanderwel on Ontario Market opening here. pic.twitter.com/hFeydKVLqh

— PointsBet Canada (@PointsBetCanada) January 28, 2022
PointsBet Ontario App & Sign-Up Experience
Bettors can to sign up with PointsBet Ontario within a few minutes. You can complete this process both by mobile device through the PointsBet app or via desktop/web. Ontario sports bettors will first need to fill our their first name, last name and email address to start.
Click here to download the PointsBet ON app today!
Following that, you'll fill out some more personal information. Including your date of birth, occupation, phone number, mailing address as well as creating a password. On a case-by-case basis, you'll be asked to confirm your identity with a piece of identification and a photo. This will include your ID (drivers license, passport) and a proof of address (utility bill or bank statement).
This process isn't as smooth as other sportsbooks as you'll need to email these documents to id@pointsbet.com. Other sites will allow you to complete this process through the app more seamlessly. The confirmation of these documents can be done fairly quickly though, in some cases it can take less than a few minutes.
Key Features on PointsBet Ontario
Betting Lines
There are a few facets of the PointsBet Ontario betting lines that make it one of the premier sportsbooks to come to Ontario. With so many sportsbooks in the Ontario online sports betting markets, bettors should be signed up and have funds in multiples books.
PointsBet has some of the best odds in the industry for those line shopping, especially in the PGA Tour markets.
If you're looking for the highest payouts, PointsBet seems to have the best odds fairly often. The other part of betting lines that is a key feature for PointsBet Ontario is the volume. If you're using the PointsBet ON app you'll have so many different wagering options. With so many markets, everything is there for you to potentially find an edge. This can be a ton of fun for novice bettors and very enticing for experience ones.
LIVE Same Game Parlay
This is an exclusive offering from PointsBet Ontario for both the NBA and NFL. You'll be able to combine markets in the same game during the action, this is often available during breaks in play. Same Game Parlay's have become one of the most popular wagers among recreational sports bettors. PointsBet has added to the excitement by making it possible after the game has started. Even with this being a live offering there are still plenty of markets to work with to build your parlay.
Customer Support
You can reach customer support at PointsBet Ontario extremely easily. At some sportsbooks they'll bury the link to the customer support team behind a litany of FAQ's. But on both the web and app with PointsBet you'll be able to access the live chat without even leaving the homepage. Having difficulty finding the customer support team can be a major pain point for sports bettors but that won't be an issue with PointsBet Ontario.
Deposit Options
You can deposit in a number of different ways on PointsBet Ontario through the app or website. This includes online banking through Trustly, credit card, debit card or PayPal. This should be the standard for Ontario sports betting sites as it doesn't require additional leg work from the customer. With the regulation of single-game sports betting in Ontario, you can expect deposits to be submitted and processed efficiently.
Sign Up Bonus & Offer
Regulatory requirements for Ontario's iGaming market prohibit sports betting sites — and their partners — from sharing any bonuses and promotions off-site. If you're familiar with PointsBet in US states, Ontario sports bettors shouldn't expect to see the same type of offering. PointsBet Canada has taken a different approach to their sign-up offer and promotion.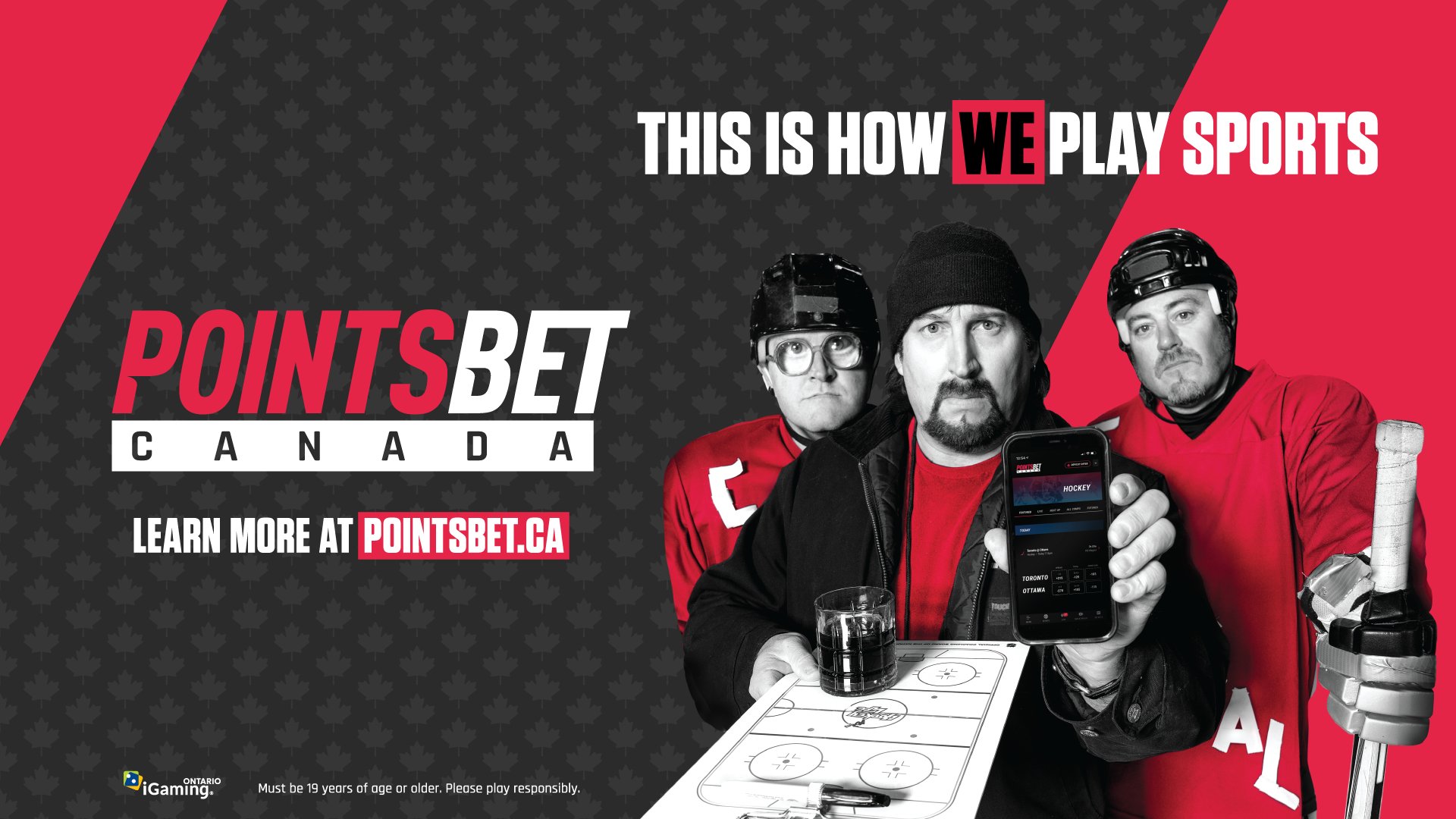 What's Missing on the PointsBet App
Although there are plenty of betting markets to choose from with PointsBet, navigating the site can be a bit difficult. It can be fun to explore all the options but if you have a wager in mind it may take you some time to actually locate it. There are menus to work through under a betting market but additional subheadings would be helpful to lead people in the right direction. You also aren't going to see the type of consistent odds boosting that you see at some of their competitors. PointsBet doesn't see this being as valuable as their plethora of markets or their "Name a Bet" promotion. If you're looking for special odds increases for your favorite teams in Ontario this isn't the place to go as those offers are limited.
To see the top Ontario sportsbooks available right now click here!