It is only fair that I preface this blog by letting everyone know that I graduated from the University of Southern California. I am also the son of two parents who graduated from USC so it's impossible to not have a slight bias against the University of Texas.
Now that I got that off my chest, let's get to the matter at hand. This past week was Big 12 media day. A day that should be celebrated as a sign that we are getting close to my favorite time of year, college football season. But unfortunately, the day was overshadowed with an announcement that made me wish I grew up in a different era.
Watch how you hit the Horns Down this season … pic.twitter.com/rV6bONMKTG

— SportsCenter (@SportsCenter) July 15, 2021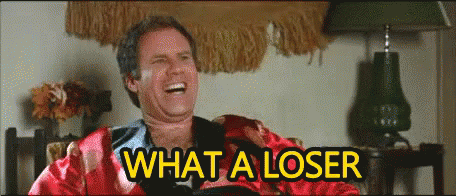 I always though that the state of Texas prided itself on being the #1 football state in America. A state that prides itself on breeding tough, hard-nosed football players are now worried about their players feelings getting hurt?! I've never liked the Texas Longhorns but I certainly have always respected them. However, I simply don't believe I can say that any more after this. If you don't want a team to mock your celebration, then don't let them score! It's really that simple.
When CAL quarterback, Chase Garbers, mocked my USC Trojans' Fight On celebration, I wasn't crying about how he hurt my team's feelings. Instead I was mad at our defense for allowing him into the end zone.
We live in a society where all we care about is not hurting someone else's feelings. And while I believe that's a good thing in most aspects of life, sports are a competition. And in a competition, you are allowed to celebrate your success at the expense of your opponent.
We need the University of Miami teams from the 1990 to the early 2000s back like we need air to breathe. People like to blame the player for "taunting" his opponent after making a big play. But as the great, Miami Hurricane legend once said, it's not your fault if your opponent isn't good enough to stop you.
The Texas Longhorns are most certainly not "back" and I don't see that changing for a long time after this. #HornsDown
— no context college football (@nocontextcfb) July 15, 2021
P.S. Vince Young's knee was down. #FightOn