College Football Week 9 Betting Guide
The college football betting slate for week 9 is fantastic. After a rough week 7 we are in the home stretch of the regular season. The first edition of the College Football Playoff rankings are coming on Tuesday as well.
If you don't know, Avery and I share our college football show each and every week on the OwnersBox YouTube channel. Our latest episode for week 9 is live now so please do check it out!
I want to take the video content to our blog as well and include a few more picks. This season on the show I am 22-23, less than ideal. If I'm being completely honest this is the most that I've struggled betting on college football in a few years. I feel incredibly due. I typically like to "fade the public" as they say but I want to be sure I'm blending it with some sound numbers and schematic thoughts to back my picks. I'm going to hit you with my favourite picks against the spread as well as on the total.
As I always say… LET'S MAKE SOME RISK FREE INVESTMENTS!
Baylor -2.5 & UNDER 61 vs Texas
The Baylor Bears head into week 9 with real conference championship aspirations. in order to make that happen they'll likely need to run the table the rest of the way. That journey continues on Saturday as they welcome the 4-3 Longhorns.
There is only one word needed to describe these offenses, that is efficient. The Longhorns are 10th in the country in yards per play and the Bears are 11th. Both of these teams rely on their run game as well, as they are both top 30 units in rushing play percentage. Texas has one of the most dynamic players in college football in Bijan Robinson while Baylor relies on a two headed monster of Abram Smith and Trestan Ebner.
The difference here is the defense. The Longhorns are a paltry 101st in opponent yards per play while the Bears are giving up just 3.6 yards per carry on the ground. If the Longhorns aren't able to move the ball on the ground then it'll be a long day Casey Thompson as his pass protectors have been a bottom-30 unit this season.
I see the Bears controlling this game on the ground and playing the game at their pace, which is quite methodical. Give me the Bears minus the points and with that I expect this game to stay under the total.
Wisconsin -3.5 vs Iowa
You might think this game is fun because Iowa was once the 2nd ranked team in the country but I promise you this thing will be UGLY. With a total at 36.5 I'm surprised to see the Badgers favored by more than a field goal even at Camp Randall.
But I do still see a little bit of value on Wisconsin in this game. The Hawkeyes try to deploy a pretty balanced offense but it is potentially one of the worst in college football, ranking 117th in the country in yards per play. There is practically nothing good I can tell you about this offense. It's defense is 1st in the country in turnovers and this offense is doing a terrible job turning those turnovers into points as it ranks 124th in the country in the red zone.
This is good news for the Badgers as 50.4% of the points they've allowed have come off of turnovers. As a result of these Graham Mertz turnovers, they've basically turned their offense into that of a service academy. They're running the ball at the 8th highest rate in college football. That's about the only thing this offense does well as they're averaging 4.7 yards per carry.
There is no doubt this Iowa defense is a top-3 unit in the sport. But I think this Iowa team is fraudulent and ultimately the running of the football by Wisconsin is going to limit those big turnovers they've relied on. Wisconsin's defense is giving up less than 10-points per game on drives that don't follow a turnover by their offense. It sounds crazy to say but I'm taking the Badgers because they're a more complete football team.
TCU vs Kansas State OVER 58.5
I wanted to take the Horned Frogs in this one but I decided to go with the next best thing, the over. I was dooped into thinking Zach Evans was heading to the transfer portal but it looks like that isn't happening. So I love this over even more.
I'm not sure many college football fans have noticed this but TCU is 5th in the country in yards per play. They've been able to move the ball both on the ground and in the air, although they prefer it to be by handing it to their star running back Evans. They're not leaving anything on the table as they're 1st in college football inside the red zone. The Wildcats aren't very impressive defensively either so I don't see this offense slowing down.
The reason for concern as to whether TCU can win this game is their defense. Hence taking the over in this game. Now, keep in mind the Frogs have played Oklahoma and Texas already this season. They've been plenty tested. But it is not good, they're giving up giving up 7.2 yards per play, which is 6th worst in ALL OF FBS.
Kansas State has a great duo of playmakers as well. Running back Deuce Vaughn is one of college football's most exciting players while quarterback Skylar Thompson has taken a massive step this year. They've got a balanced attack (28th YPA, 52nd YPC) that should find some explosive plays in this game.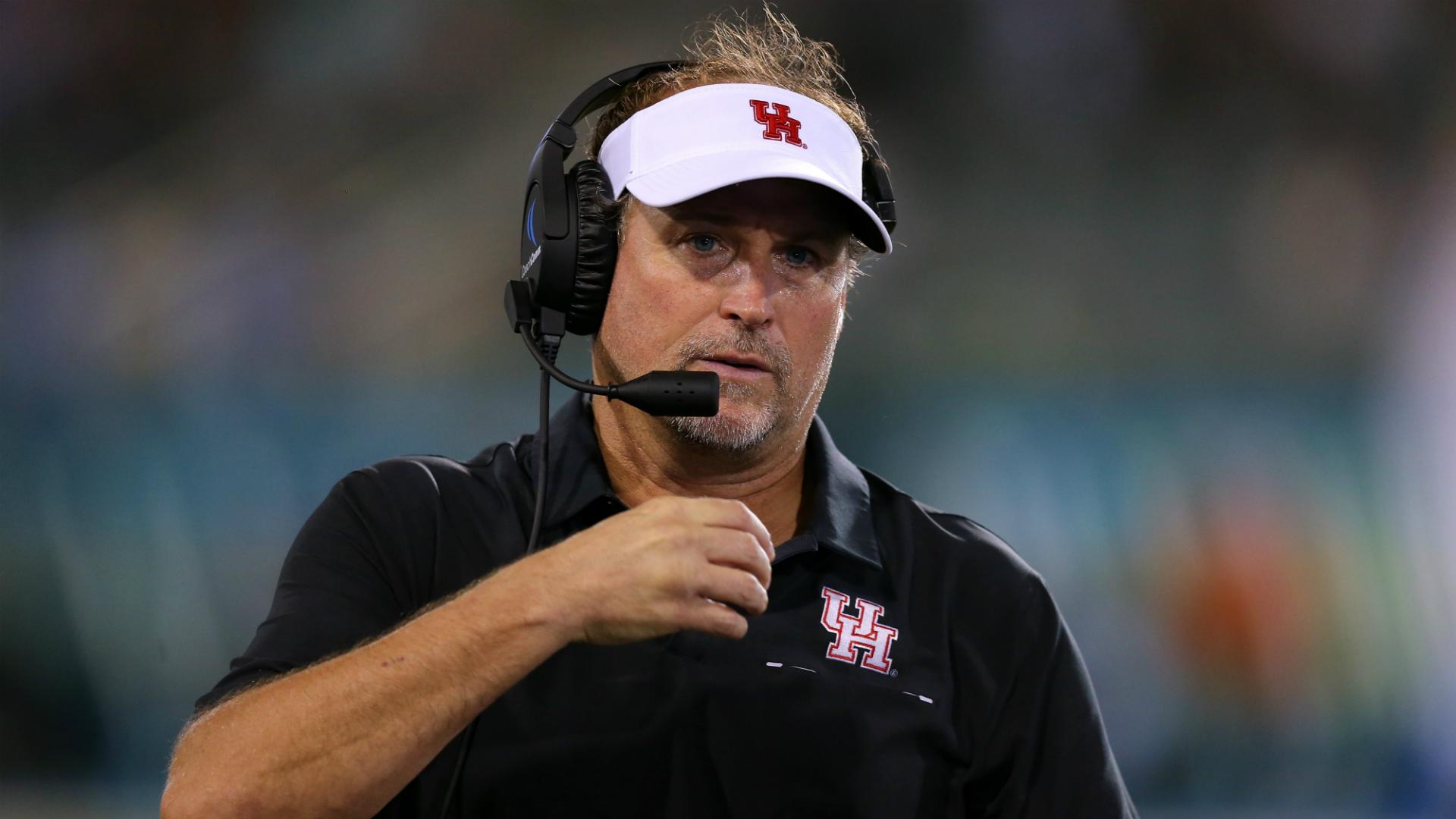 PLAY OF THE WEEK: Houston -0.5 vs SMU
If you're going to bet just one game this week, make it this one. The college football world is enthralled with Sonny Dikes, Tanner Mordecai and the SMU offense right now. THAT IS JUST HOW I LIKE IT. Nobody is talking about the Cougs and the 34.8 points per game they've put up so far this season. I think this game will be reality check for the Ponies and their big play passing offense.
The 7-0 record looks very sexy when you see 19th ranked SMU. But you need to look at the type of competition this offense has been up against this season. The biggest "test" they've faced is that of TCU, who as I mentioned earlier is not one to be fearful of to say the least. What really sticks out to me is how little pressure SMU quarterback Tanner Mordecai has faced this season. In 5 of their 6 games against FBS opponents, they've faced defenses that rank outside the TOP ONE HUNDRED (100) in sack rate. In other words, Mordecai has had all the time in the world for his big play receivers (Danny Gray and Reggie Roberson) to get open downfield.
The bad news for the Ponies is that they're going on the road to face a Houston team that is 3rd in the country in sack rate (13.7%). Remember when Dana Holgorsen redshirted a bunch of players after D'Eriq King transferred in 2019? That was in order to have an experienced and highly skilled team a few years later in 2021. SMU has not seen a team as good as the Cougs all season and I think the majority of college football fans are going to get this one wrong on Saturday. Give me Holgorsen and the Cougs at home.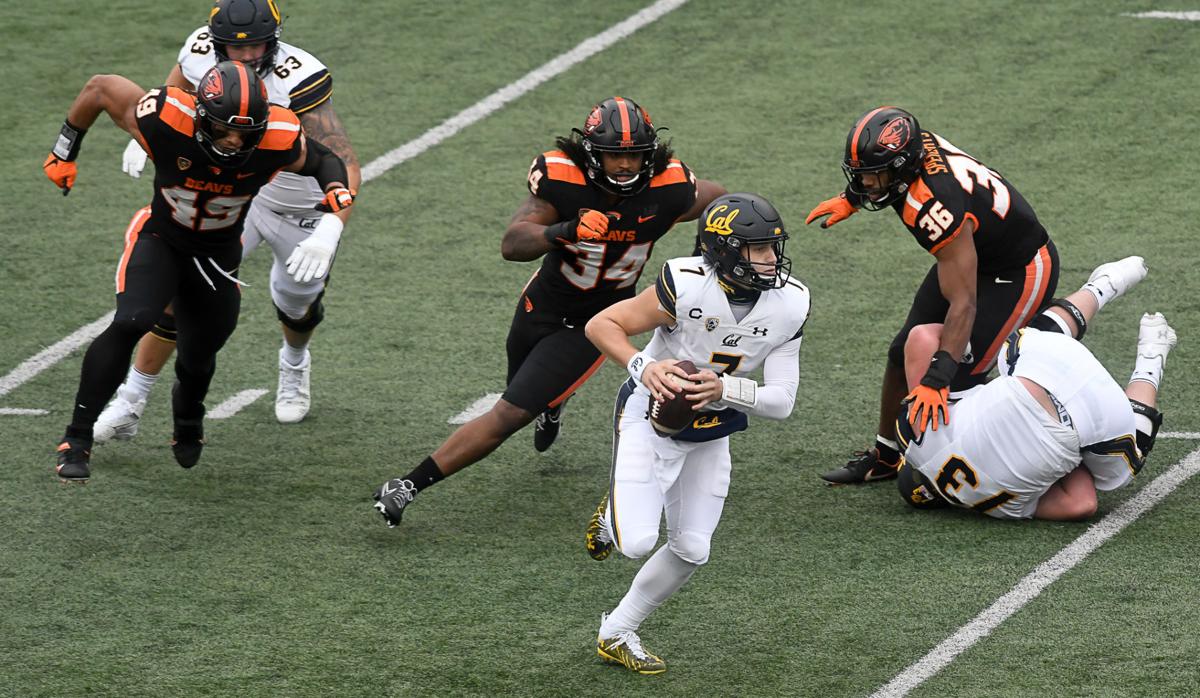 California +1.5 vs Oregon State
The Beavs are starting to generate some buzz in the PAC-12 landscape after a massive win at home against Utah. Thus giving them some reason to be discussed in potentially getting into the conference championship game. But as we all know, cannibalization is a constant in the conference of champions. I don't think that Oregon State is the exception to the rule here. I think they fall to the Golden Bears on the road.
The best recipe for an underdog to come away with a win is to take care of the football, Cal does exactly that, ranking 10th in the country in turnovers. Veteran signal caller Chase Garbers should have plenty of time to work with in the pocket this week against a Beavers defense that ranks 113th in sack rate.
I think the Golden Bears are much better than their 2-6 record indicates. Oregon State is pretty one dimensional, they like to put the ball on the ground and I think the Cal defense can handle their business defensively at home.
Mississippi State -1.5 vs Kentucky
The Kentucky WIldcats are coming out of an absolute GAUNTLET. In the last 3 weeks they won at home against Florida and LSU and fell on the road to Georgia. This game has let down spot written all over it, even if Mark Stoops' team is coming off a bye.
These two teams have very contrasting styles, Kentucky loves to run the football, while the Bulldogs are the most pass heavy team in the country this season. Usually I'd side with the team that runs the football as they can really dominate time of possession and control the pace in which the game is played. But Mississippi State is actually really good against the run and they've handled some really good running backs over at Alabama and Texas A&M.
Things got really tough when the Kentucky offense had to lean on the passing game and Will Levis against Georgia. The Bulldogs can match Kentucky in the trenches, something the Wildcats have relied on heavily this season. I think Will Rogers and the Bulldogs passing offense wear out Kentucky with their pace of play and hand them their 2nd straight loss of 2021.
Utah -6.5 vs UCLA
It looks as though quarterback Dorian Thompson-Robinson is going to be playing on Saturday. Nothing is more difficult to get information on than college football injury reports. I'm not sure just how healthy DTR is for this game. That to me is a major issue as he's been with Chip Kelly and this program for quite a few years now as the focal point of the offense.
Since Cameron Rising took over at quarterback for the Utes this offense has looked quite dynamic. They're 18th in the country in yards per carry, due in part to the dual threat capability of the Utah QB. They've been finding ways to get after the quarterback too, led by defensive end Mika Tafua, who has a sack in all but 1 game this season.
This line does seem a little too large for a game like this, but I think there is merit too it. This injury to Thompson-Robinson is something that cannot be ignored in a game on the road. He's too important to their top-30 rushing attack. I'll take the Utes minus the points.
Washington +2.5 vs Stanford
I'm going to keep this one short and very simple. If you've watched the Washington Huskies play football this season you know they're not one to inspire much confidence for bettors. But this is a matchup they should thrive in against the Stanford Cardinal.
Stanford is 16th in the country in passing rate this season. It is for good reason, they cannot run the football. This makes them incredibly one dimensional and is why they've played so inconsistent this season. They matchup horrifically against the Huskies this week. Washington is 3rd in the country in opponent yards per passing attempt. They are an elite passing defense.
I think Washington wins this game without issue as the Stanford defense is incredibly soft in the trenches. Wake up on Sunday morning to a cashed ticket with the Huskies.
Follow me on Twitter @TylerMacKillop and check out all my other content!