College Football Week 12 Betting Guide
It's the second last week of the college football season. We're running out of Saturday's to make some money. Not a great weekend in week 11 as I went 2-3. That moves the blog to 11-8 on the season. I really like the board this week and as a result I am going to spray it all over. I've got 10 bets this weekend and it starts with a few on Friday night.
Let's make some RISK FREE INVESTMENTS!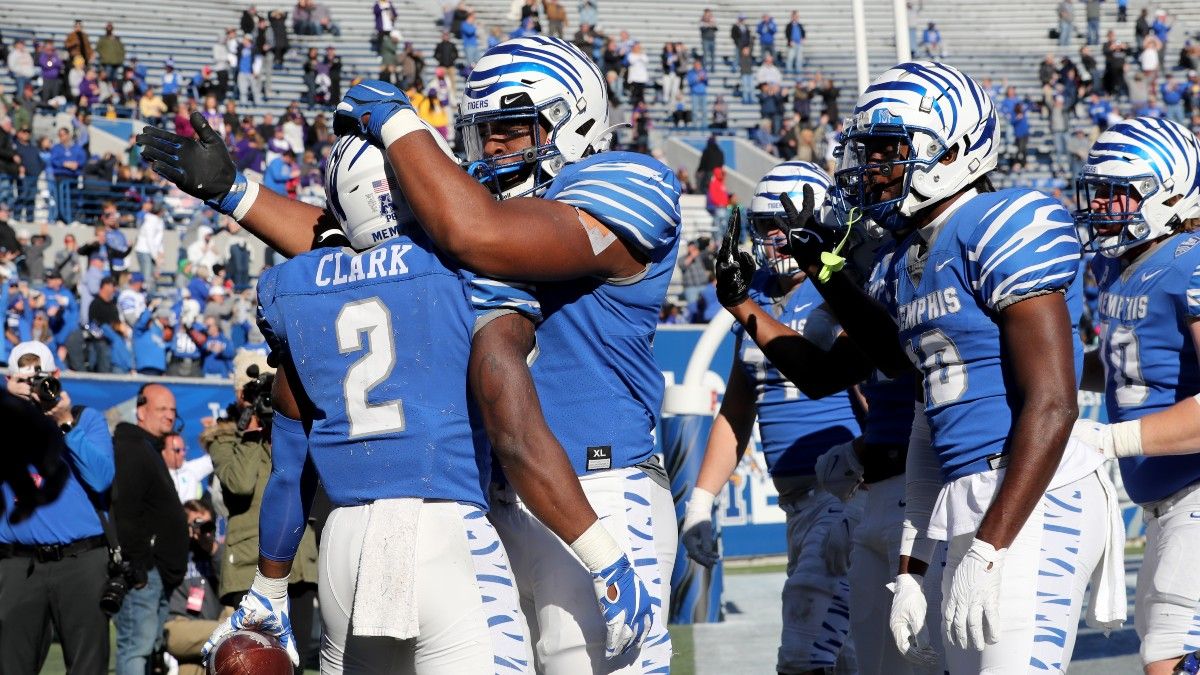 Memphis +9 vs Houston
The Memphis offense has been moving the ball extremely well this season with Seth Henigan at quarterback. The issue has been turnovers as they rank 105th in the country, thanks to 7 fumbles and 6 interceptions. They're also not taking away the football as they rank 113th in takeaways. I always consider turnover luck and I think that is the case with the Memphis offense. They're throwing the ball at a high rate an have been very efficient doing so as they're 22nd college football in yards per play.
The Houston defense has been pretty solid this year but they haven't been world beaters against the pass. The team ranks 45th in opponent yards per pass attempt. Tanner Mordecai and SMU were able to score 37 points against Houston a few weeks ago. I think Memphis can stay inside this number that exceeds a touchdown on Friday night.
UNLV +10.5 vs San Diego State
Look, the Rebels have been a bad football team for a long time. But Marcus Arroyo quietly has his football team playing pretty damn well this season. Yes, they only have two wins, but they've come the last two weeks. They have finished inside of this number in 6 of the last 7 weeks. Including against good teams like UTSA and Fresno State where they were both 1 score games.
Now they go up against San Diego State in a game that has a total of 40.5. The bookmakers don't think there are going to be many points in this game which means covering a spread of this size could be tough for San Diego State. They run the ball at one of highest rates in the country but aren't that explosive as they run it at 4.1 yards per carry. I don't think the Aztecs can run away with this so give me UNLV plus the points.
Clemson -4.5 vs Wake Forest
Betting on Clemson to cover the spread as favourite has been a nightmare. Asking them to do it against a ranked Wake Forest team seems impossible. That is why I'm laying the hammer down on the Tigers.
Let's start with the Clemson offense, which has been anemic this season. Wake Forest provides a get right spot for them though as the Deamon Deacons are 106th in the country against the run. 5-star running back Willy Shipley was reportedly healthy but sat out in a cupcake game against UConn last week. If he's anywhere near 100% after some extra rest he could have a massive game here.
When the Wake offense is on the field it should be tough to move the ball. Sam Hartman hasn't seen a defense like this all season, including a defense that has been stout in the red zone as well. Clemson just isn't a team you can hit explosive plays on and Wake Forest has been doing it all season. I'm taking Clemson to cover this number.
UAB +4.5 vs UTSA
The Road Runners magical season may see it's first loss this week against UAB. At the very least I think this number is too big. The Blazers deploy a solid defense that ranks 19th in opponent yards per play this season and average 1.8 takeaways per game. They're running the ball at the 13th highest rate this season and I think that helps them stay inside the number.
UTSA has been playing at a sky high level all season but with the way UAB plays it's a great formula to pull of an upset. A run first offense that plays great defense and forces turnovers can be a really difficult out.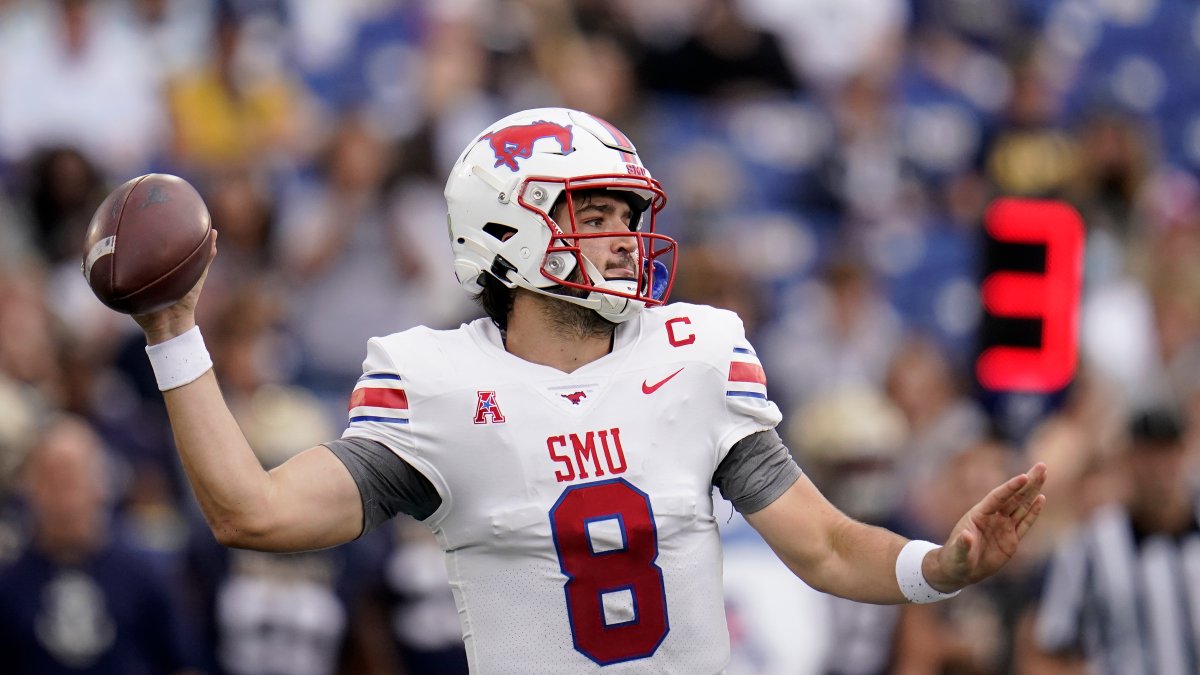 SMU +11 vs Cincinnati
I'm a little worried I'm getting on the fade Cincinnati train too late here but I think this is too many points. The Ponies are a high flying offense under Sonny Dykes, with the 9th highest yards per play. It's not just one player that can beat you, they have a great trio of wide receivers led by Reggie Roberson. Leading receiver Danny Gray is questionable but tight end Grant Calcaterra can step up in his absence.
Having multiple receiving threats is going to be very important against Cincinnati with Ahmad Gardner in the secondary. Cincinnati is stout against the pass but if Tanner Mordecai can avoid the future NFL defensive back they can continue their success in the air.
Cincinnati will no doubt be able to score against a bad SMU defense but the Bearcats just haven't looked the part of a top-5 team lately and it could catch up to them this week.
Nebraska +9 vs Wisconsin
The story this season for Scott Frost's team has been tight losses. Nebraska has lost by 8 points or less to Oklahoma, Michigan State, Michigan and Ohio State so this game fits the bill for another cover.
This is a good fit for a cover or potential upset here for the Cornhuskers. Nebraska has thrown the ball quite well, they average 9.2 yards per pass attempt which ranks 7th in the country. Meanwhile the Badgers have turned into a very one dimensional offense, running the ball on 66% of plays. Nebraska has been good against the run though as opponents average just 3.7 yards per carry.
Wisconsin can run right through the bad teams but with a one dimensional offense and quarterback that can't take care of the ball it's tough for them to cover a spread this size when the talent level is similar.
PLAY OF THE WEEK: Kansas State -1 vs Baylor
It's time to give the Wildcats of Kansas state their deserved respect. The bookmakers have certainly done so as they are favored against 11th ranked Baylor. The Kansas State offense, led by Deuce Vaughan and Skylar Thompson is averaging the 25th most yards per play. Thompson has been super efficient with a 71.6% completion percentage. Baylor is 85th in opponent yards per pass attempt. This is an advantageous matchup for the Kansas State offense.
The Bears love to run the football, running it at the 9th highest rate this season. The dual threat QB Gerry Bohanon and the two headed monster at running back of Smith and Ebner have run the ball at 5.6 yards per carry. But the Wildcats have been great against the run, teams are averaging a paltry 3.6 yards per carry.
Kansas State matches up about as well as anyone against Baylor and with the game being in Manhattan I love them this week.
Stanford +2 vs California
I'm going to keep this one short and sweet. It's about the guy in the picture above, Tanner McKee. He is back from injury and he completely changes the complexity of this Stanford team.
I've backed Cal a few times before and do respect them but they are very bland team that doesn't do anything exceptionally well. The Cardinals should be favorites in this game, especially being at home. I don't think Cal can take advantage of Stanford's bad defense and McKee does his thing.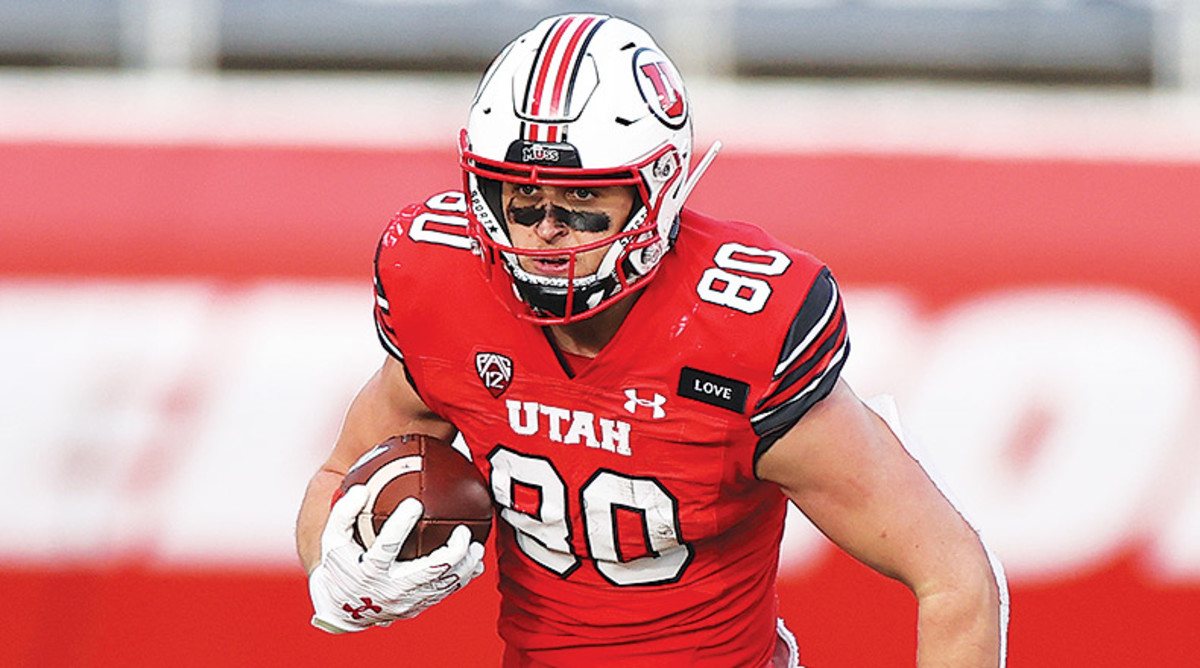 Utah -3 vs Oregon
These two football teams are incredibly similar in overall stats.
Offense Yards Per Play: Oregon 27th, Utah 24th
Opponent Yards Per Play: Oregon 31st. Utah 28th
The biggest difference is that Oregon has been heavily reliant on the run and Utah has been a bit more balanced. Utah has done a great job stopping teams that run the football at a high rate. If you look back their wins over Arizona State and UCLA, they gave up some chunk plays, but on a down to down basis they were great at the line of scrimmage. They also struggled on third down, converting on only 28.6% of them.
The Utes won't have to worry about the pass defensively and with their diverse attack offensively they should be able to keep the Ducks off balance. They've had great play from their offensive line this season, making it the toughest test for Kayvon Thibodeaux all season.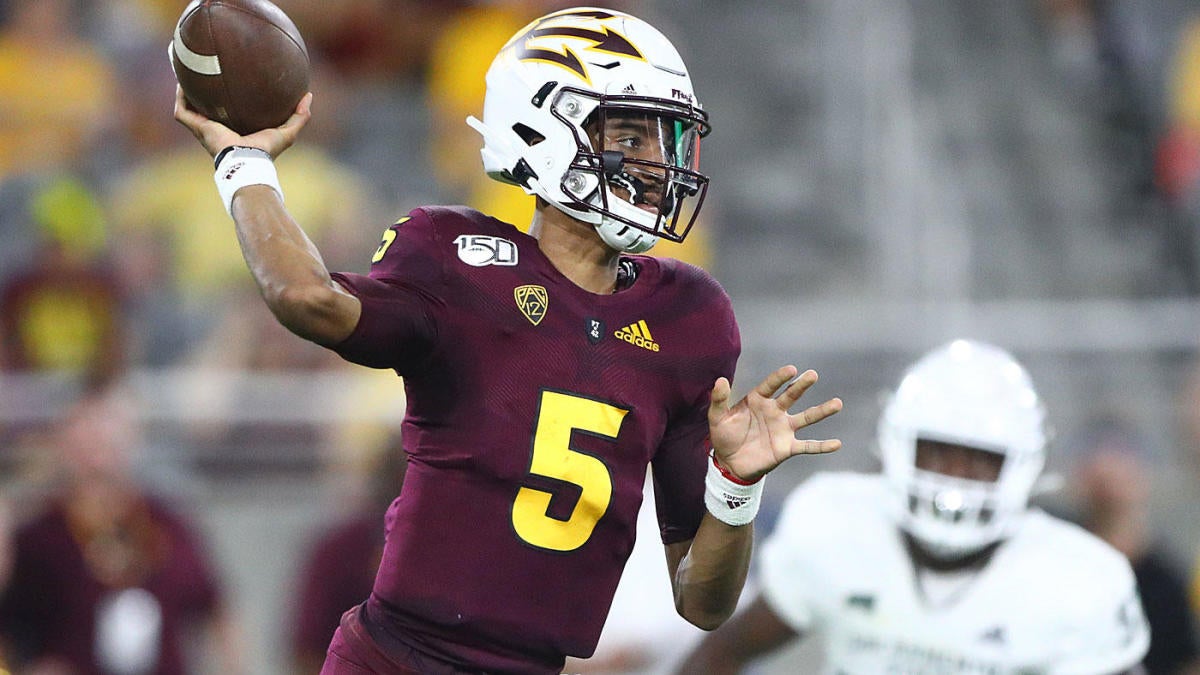 Arizona State -3 vs Oregon State
The Arizona State football program seems to be a bit of a mess these days. But they're coming off back to back conference wins and I think they keep it rolling this week against Oregon State.
It's really quite simple, with Jayden Daniels at quarterback they love to run the football with him and Rachaad White. White has 67 touches, 474 total yards and 5 touchdowns the last two weeks. If you haven't seen his tackle breaking reception from last week I'd recommend checking out YouTube.
Oregon State is horrible against the run, ranking 81st in opponent yards per carry. This one seems a little too easy but by the looks of it many people are seeing Oregon State as the team to bet. I'm seeing some books getting 80%+ of bets towards the Beavers. Happy to take the favorite here.
If you enjoyed the article follow us on Twitter and TikTok at @cornercfb and check out College Corner wherever you get your podcasts!