College Football Week 10 Betting Guide
Talk about a debut! 8-1 last week to kick off the first edition of the blog. I'm not sure I could be seeing the board any more clearly than I was last weekend in college football. But you're here for winners so I'm going to follow it up with another profitable Saturday.
Let's stay disciplined, stay within ourselves and do what I do best. That is fading all the sports betting casuals out there. You know the guy, he tells you his favorite bet of the weekend and his only explanation is "they're just better".
Let's get into this slate and find you some RISK FREE INVESTMENTS… PLAY OF THE WEEK: Army vs Air Force OVER 37
Yes, a service academy OVER is my play of the week. I know the trend, since 2005 when service academy's play the under is 39-9-1. Pretty impressive right? I could be lazy and tell you this trend is due for some regression. But the numbers tell me that this season is much different from the last few meetings between these teams.
This is the lowest total in an Army vs Air Force matchup the last 4 years. Last year the total was at 37.5 with the two teams running at a very different pace. In 2020 Air Force ranked 124th in plays per game and Army ranked 100th in plays per game. Turn the page to this season and these teams are playing at a much higher pace, Air Force ranks 40th and Army ranks 54th in the same category. But somehow this total is lower, it just doesn't make sense.
The triple-option has been great to these two teams this season as well as they rank 2nd and 6th respectively in yards per carry. Even though these teams don't throw the football I still think this total is WAY too low. This is probably the most widely known trend in college football betting and that's what is keeping this total from being around 41.5. This is my favorite play of the weekend.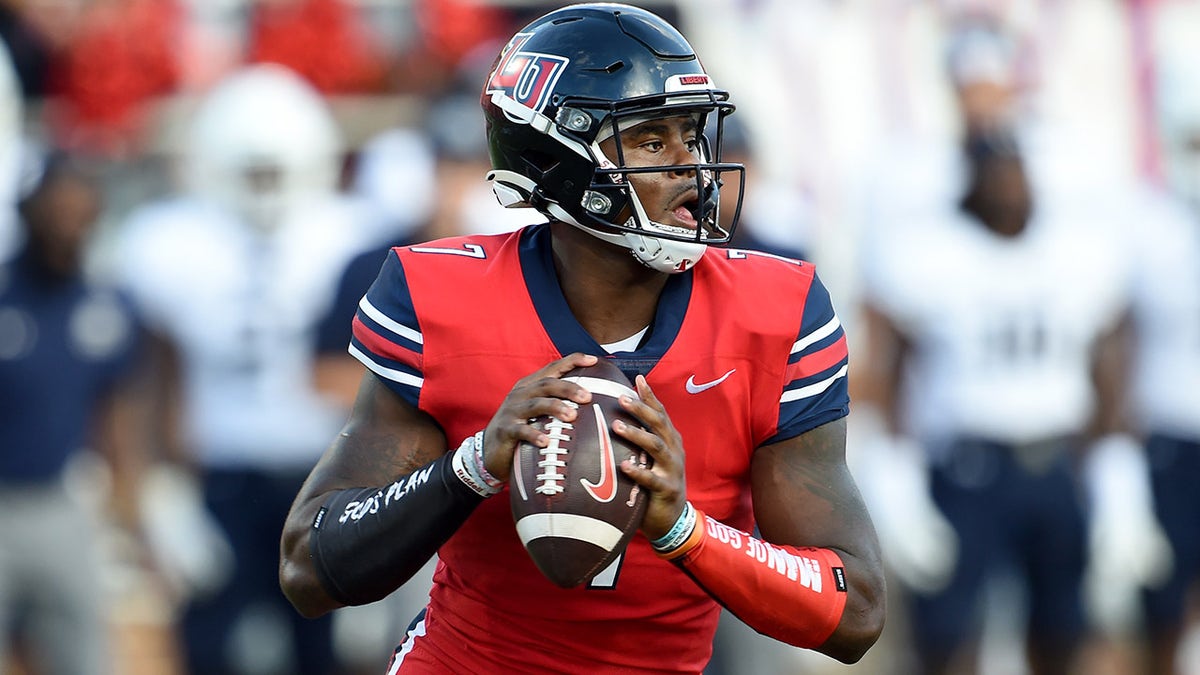 Liberty +9.5 vs Ole Miss
I'd be crazy not to bet on the Hugh Freeze revenge game. Not to mention the fact that Ole Miss is incredibly banged up. This week in practice they were missing 9 of their 11 offensive starters. Head coach Lane Kiffin was even quoted saying "We're going to simplify things, try to play some younger players". It looks like QB Matt Corral will play but the rest of the entire offense is up in the air.
If the Rebels don't have their starters up front it could be tough to stay on the field. Liberty lost to Syracuse a few weeks ago and the Orange are a top-5 rushing unit in the country. But they actually limited Syracuse to 4.4 yards per carry, more than a full yard less than their 5.6 average. Even without the SEC talent the Flames defense can compete in this matchup against an Ole Miss team that runs the ball at the 25th highest rate in the country.
Liberty's offense hasn't been tested much this season but they are 9th in the country in yards per passing attempt. I don't trust the Ole Miss defense to keep a quarterback as good as Malik Willis at bay. They're 95th in the country in opponent yards per passing attempt. I think the Flames can keep this game within a possession but at worst the back door should be wide open.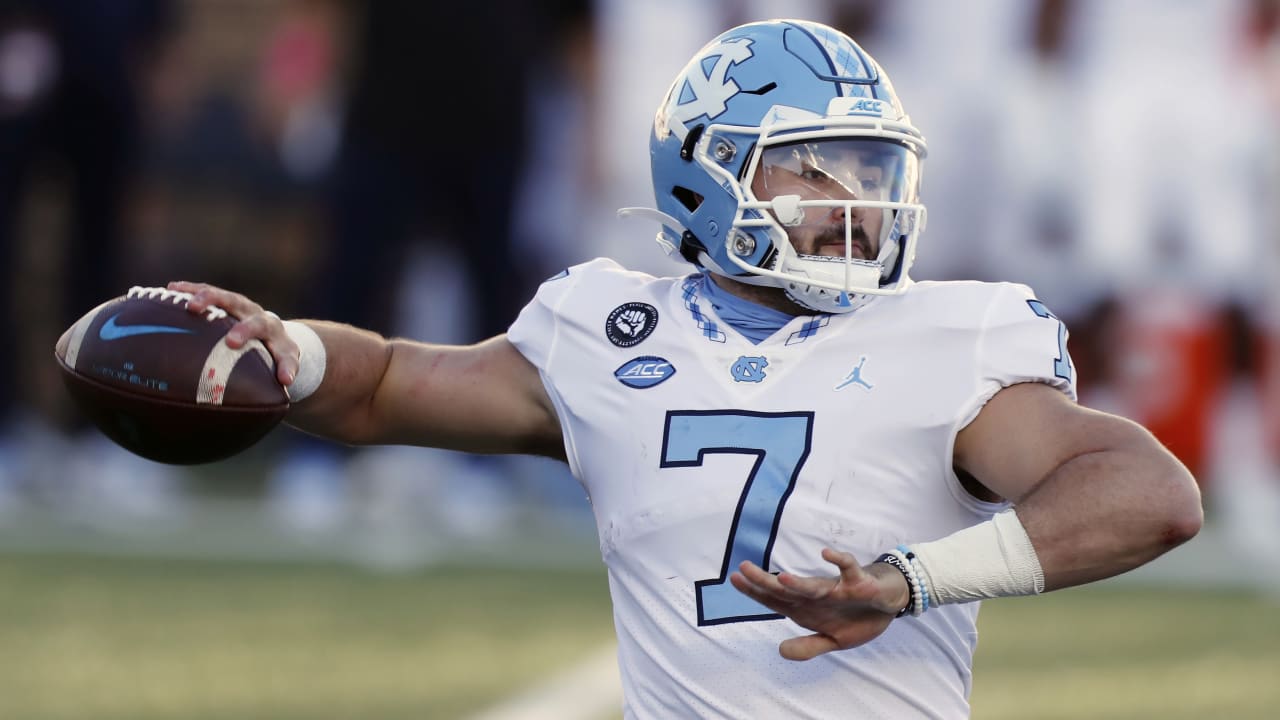 North Carolina -2.5 vs Wake Forest
The Deamon Deacons are coming off a 9th overall ranking from the College Football Playoff committee. Now they're 2.5 point underdogs in Chapel Hill, I'm sure many casual bettors are surprised. I for one am not. These are two very similar teams and the Tar Heels being at home could be the difference.
With two of the ACC's best quarterbacks, Wake Forest is 5th in yards per pass attempt and UNC is 10th. Neither of these defenses have have been good though, Wake Forest has been especially bad against the run, ranking outside the top-100 in opponent yards per carry. That gives me cause for concern as running back Ty Chandler has been rolling lately. In the last two games he's averaged 5.5 yards per carry and over 100 yards against Miami and Notre Dame.
The Tar Heels are well tested this season and I can guarantee Mack Brown will have his team ready to go. A home game against a top-10 opponent is plenty to get excited for. I think these are two evenly matched teams and I like getting the home squad as a short favorite.
West Virginia +3.5 vs Oklahoma State
The Mountaineers and Jarett Doege are playing some of their best football of the season right now. This is a great opportunity for West Virginia to pick up a big conference win at home. The Cowboys are ranked 11th in the country, with their 1 loss being to Iowa State, a team WVU took down last week.
These two teams play very contrasting styles. Oklahoma State hasn't been getting great quarterback play from Spencer Sanders so they've been running the ball at the 9th highest rate in college football. As for West Virginia they like to put the ball in Doege's hands as they throw the ball on 55% of plays. The Cowboys have been elite against the run this season, that's why they took down Baylor a few weeks ago. But against the pass is a bit different, they're outside the top-40 opponent yards per pass attempt and gave up 307 yards on 27/33 passing against Brock Purdy in their only loss.
I think that the one dimensional-ness of the Cowboys offense catches up to them this week. WVU hasn't been good against the pass but they don't have the quarterback play to take advantage. The Mountaineers should be able to stack the box and stop the run, they're only giving up 3.9 yards per carry on the season. I think West Virginia can win this game at home so I'll take the 3.5 points.
Arkansas -4.5 vs Mississippi State
This is another game between two teams who's schemes are very different. The Bulldogs are number 1 in pass rate while the Razorbacks run the ball at the 6th highest rate. Last week Mississippi State took advantage of some terrible quarterback play from Levi Lewis as he turned the ball over 3 times. This week they go against an Arkansas team that is great at taking care of the football, the 5th least turnovers in the country.
Even though Mississippi State throws the ball plenty they don't do it with a lot of explosiveness, ranking 96th in yards per pass attempt. The issue for the Razorbacks defense in their losses this season has been explosive plays. Both Ole Miss and Auburn were able to move the ball both on the ground and the air. With the Bulldogs only throwing the ball they can be focused on getting numbers in the secondary.
I really like the Hogs offense coming off a bye. They should be able to compete with Mississippi State in the trenches and I think they run away with this game.
If you enjoy the content check out our College Football show, College Corner, on YouTube or anywhere you get your podcasts!