My Favorite Prop Bet For Thursday Night Football
It is the biggest game of the season for both the Chargers and the Chiefs on Thursday night. As a die hard Chargers fan, expectations are extremely low. When you root for a trainwreck of a franchise like the Bolts you need to expect the worst, that way they can't let you down. Lucky for you though, I have a great pulse for this team. I have prop bet for you that, as I like to call it, is a risk free investment.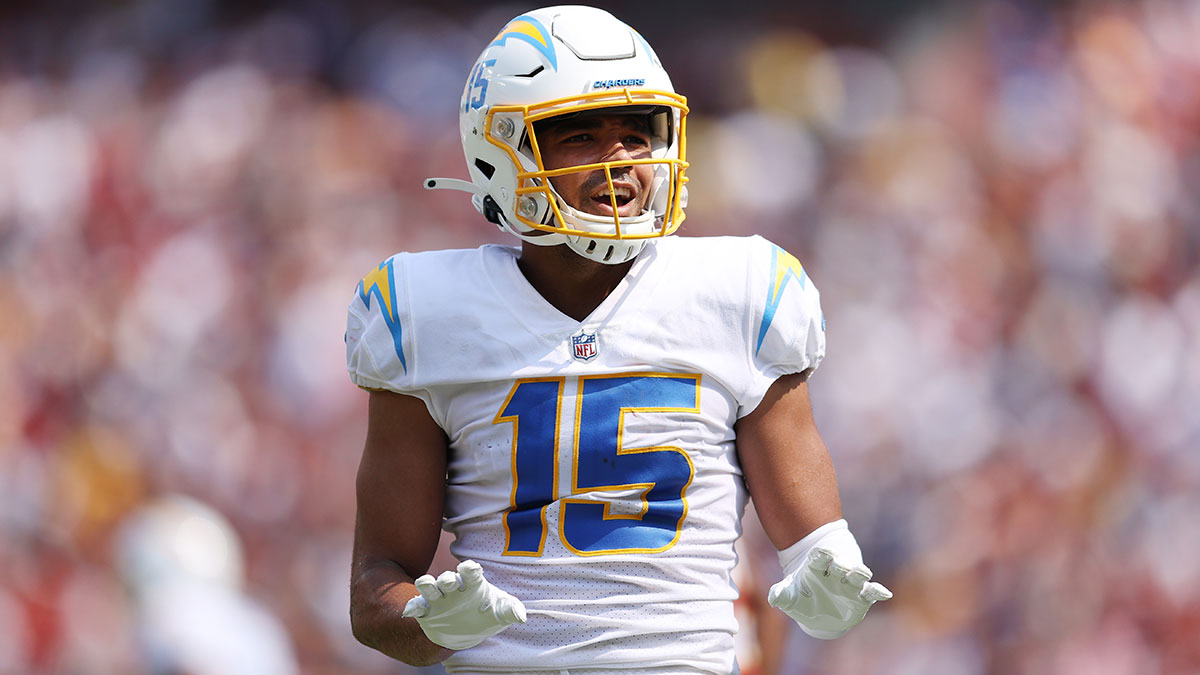 Jalen Guyton UNDER 1.5 receptions @ +140
You all saw the touchdown catch from Guyton last week, it was one of the greatest throws I've ever seen in my entire existence on this planet. As a result, you may be asking yourself, why on earth would they not get the ball to Guyton more? Well, Justin Herbert likely won't get many looks at Guyton tonight against the Chiefs.
The Chargers offensive line is in a brutal spot on a short week. They'll be without arguably one of the NFL's best tackles in Rashawn Slater (COVID list) and they've already been deploying Storm Norton at the right tackle spot. Norton grades out as the 6th worst tackle in pass blocking this season according to PFF. Norton will be at right tackle and then Trey Pipkins will be at left tackle to replace Slater. Pipkins has played just 14 snaps this season and it is because he is very bad at his job. His pass blocking efficiency was the 10th worst in the NFL last season, per PFF.
The Chargers are going to need to go to some heavier sets when they want to throw the football.  Chiefs DC Steve Spagnuolo loves to dial up the blitz, the Kansas City defense blitzes on 29.2% of plays. They'll need guys like TE Tre' McKitty on the field in pass protection and have their backs chipping in as well. This could leave Guyton as the odd man out in these heavier packages as he won't take Keenan Allen or Mike Williams off the field.
Even when Guyton is on the field, Herbert likely won't have a lot of time to get through his progressions or throw the ball deep. Guyton runs his routes out wide 71.6% of the time. I see the tight ends, Jared Cook and Donald Parham slotting in as that third and fourth passing catching option tonight. At plus money, you need to get after this prop and cash in.
OwnersBox has launched the first ever Weekly SuperFlex Salary Cap game! Use the promo code "DREW9" for a FREE $10 entry into our $15,000 Week 15 contest.