The Seahawks Got a BAG For Russell Wilson
It finally happened, Russell Wilson got his way and is leaving Seattle for the Denver Broncos. All that bs from this season about "hoping" he's back with the Seahawks were just bold faced lies. Don't let anyone tell you otherwise. But what a masterful job by general manager John Schneider. Not just in maintaining leverage but the guts to pull the trigger and get a fantastic haul.
Trade package:

Seattle gets QB Drew Lock, TE Noah Fant, DL Shelby Harris, two first-round picks, two second-round picks and a fifth-round pick.

Denver gets Russell Wilson and a fourth-round pick.

— Adam Schefter (@AdamSchefter) March 8, 2022
Two first round picks, two second round picks AND a 24 year-old Noah Fant? For a 33 year-old Russell Wilson? Who's been playing the worst football of his career the last year and a half? Every Seahawks fan should be jubilated with this haul and excited for what the future holds.
This Seattle team was not winning another Super Bowl as long as Russell Wilson was at quarterback. There were too many holes around the roster. Whether it was the offensive line, the pass rush or the defensive backs. This was especially true when you consider they dealt their 1st round pick in 2022 to the Jets for Jamal Adams. They had no premium pick to bring an immediate impact to the roster.
Now, the draft cupboard is not only re-stocked but it's overloaded! The quarterback market has been running rampant early in the off-season. With not just the Broncos boasting a Super Bowl type roster missing a quarterback. But you could put the Steelers, Buccaneers, Dolphins, Browns and Colts in that tier as well. It was such a competitive landscape, this is a window they needed to take advantage of.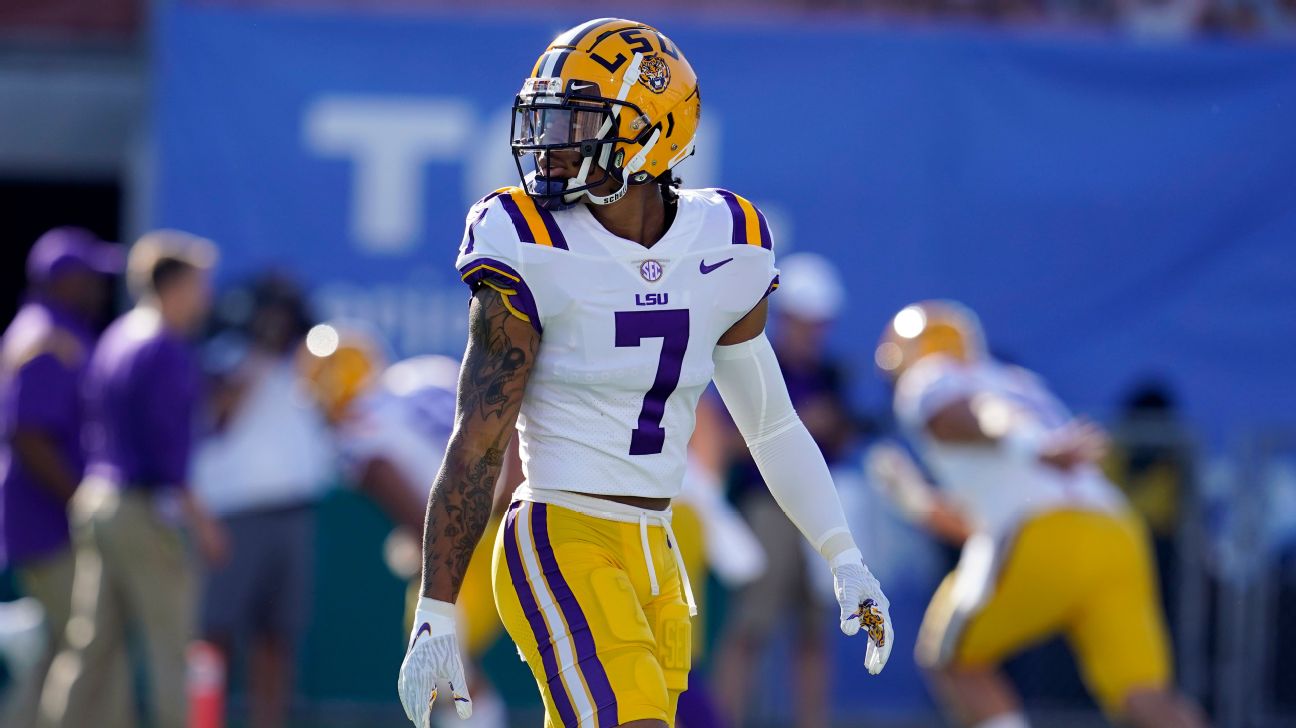 The Seahawks now have a 1st round pick in 2022, the 9th overall selection allows Pete Carroll and the entire football operations team to get the best player available (as long as it's not QB). Perhaps it's Charles Cross, one of the best pass protectors in the class. Maybe Derek Stingley Jr falls to them and gives them a CB1 for years to come? George Karlaftis was a problem on the edge for Purdue. There are so many options to kick start this rebuild.
The offensive line was an issue for Russell Wilson, but now with 4 picks in the second round in the next two drafts they can load this position group up with talent and turn it into a position of strength.
I haven't even gotten to the best part! They chose an excellent time to tear it down and rebuild. Look at the quarterback position in the 2023 and 2024 draft classes! If Seattle gets themselves a top-2 pick they could be looking at a generational talent in Alabama's Bryce Young or Ohio State's CJ Stroud. If that doesn't work out? Well USC's Caleb Williams is coming the following year along with Texas's Quinn Ewers (who was just the 5th prospect to earn a PERFECT rating from 24/7 Sports high school recruiting rankings).
Not to worry Seahawks fans, for those of you that haven't already left the bandwagon, THE FUTURE IS BRIGHT!
For more NFL content check out the OwnersBox YouTube channel and follow our NFL page! You can play fantasy football on OwnersBox for free with promo code "DREW9".