Head Coach: Bill Belichick
General Manager: Bill Belichick
2020 Regular Season Record: 7-9
2020 Result: Missed Playoffs
Super bowls: 6
New Additions and Losses – Offensive Outlook
For the first time in a very long time, Bill Belichick went out and spent a lot of money on free agency this offseason. Maybe after seeing Tom Brady succeed in Tampa Bay, he knew he had to do something. The biggest acquisition however, came in the draft as Bill looked to find his next Brady. The Patriots selected Mac Jones in the first round of the 2021 draft, plus they still have Cam Newton.
The team immediately came out and said Cam would still be the starter after the draft, but everything we've seen since then points to this being a legit competition between the two for the starting role. Even if Cam starts, I think we'll see Mac Jones at some point, although it might not be until near the end of the season.
Two positions they completely revamped were wide receiver and tight end, spending well over 100 million dollars on the two. Since Gronk left, the tight end position has been a hole for the Pats. Now enter Jonnu Smith and Hunter Henry, Belichick wasn't messing around. This has potential to be a great duo, maybe not quite what Gronk and Aaron Hernandez were, but still very solid. Unfortunately Henry is already dealing with injuries, as he always seems to be, but hopefully he's back before the start of the season.
Kendrick Bourne and Nelson Agholor both got pretty sizeable contracts and expect to play consistent roles on this offense. We saw Agholor actually have a pretty good year in Vegas last year, so I expect him to be a decent deep threat in New England too. Don't sleep on Jakobi Meyers either. I wouldn't be surprised if he ended up being the highest volume wide receiver on this team. It all comes down to who the QB is though. If Cam starts, there likely won't be much volume to go around as the offense will be very run heavy.
Speaking of, as usual the Patriots have quite a few guys expected to have a role in the running back room. They drafted Rhamondre Stevenson to join Damien Harris, Sony Michel and James White in what is expected to be somewhat of a timeshare. White will almost certainly get all of the receiving work as usual, with reports out of camp having Harris and Michel splitting reps as the 1A and 1B. I could see Harris taking over as the lead back as we saw flashes of some great plays from him last year. Now entering his 3rd year in McDaniels's offense, I'd be shocked if they truly used a 50/50 split between the two.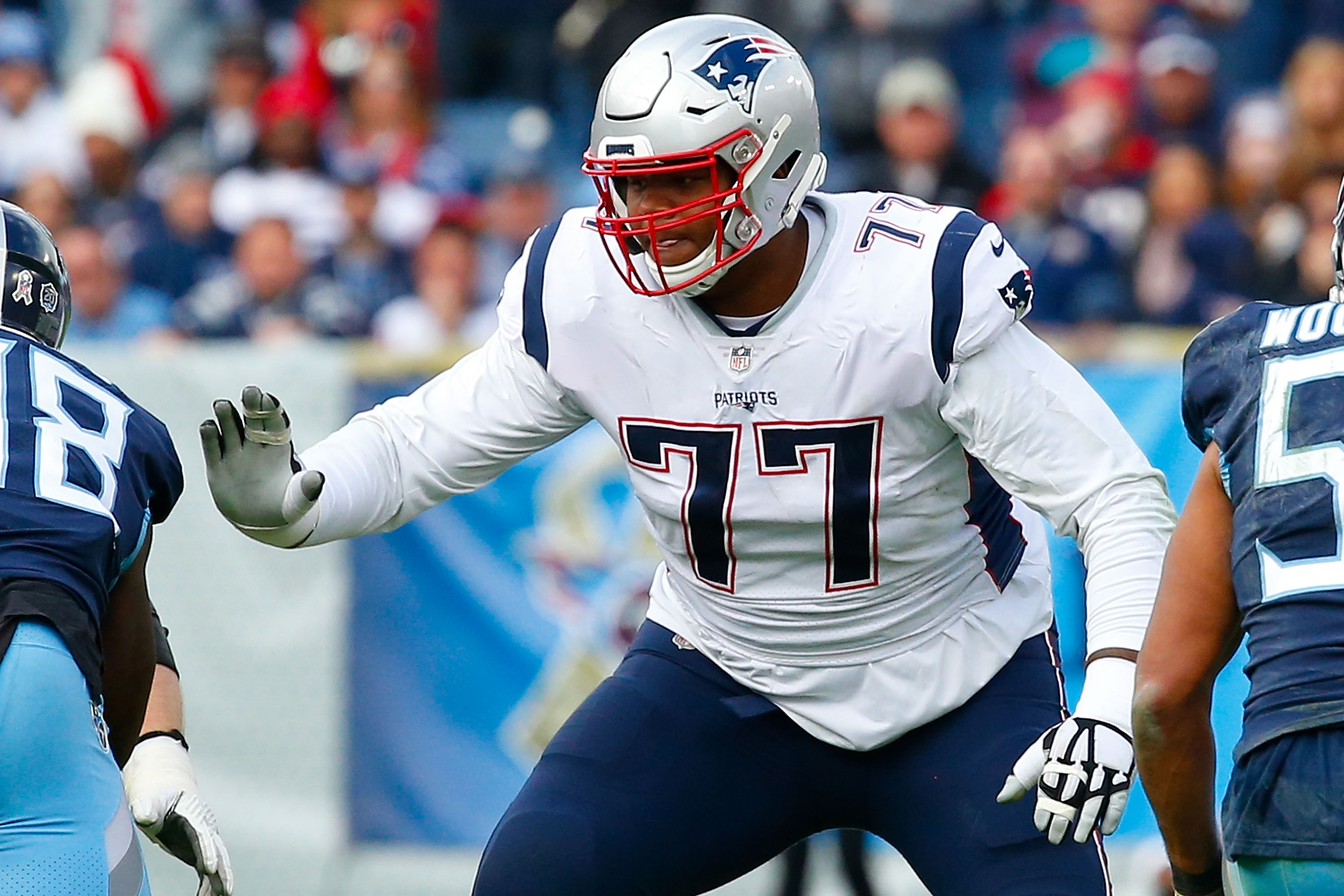 Finally, the offensive line is one of the leagues best. They did lose Joe Thuney which is a big loss at the guard position, but got back their former right tackle, Trent Brown from the Raiders. Its unknown who will fill Thuney's spot as of now, but it's looking like it could be the 2020 6th round pick Michael Onwenu or recent free agent acquisition Ted Karras from the Dolphins. Either way, their other 4 starters, Isaiah Wynn, David Andrews, Shaq Mason and Trent Brown are very solid and will definitely benefit this run heavy offense greatly.
New Additions and Losses – Defensive Outlook
This defense looked drastically different last year after dominating the league in 2019. They saw quite a few guys opt out and nobody was really playing their best football. That being said, this defense still allowed the 7th fewest points against in 2020. The 22.1 points against was far from the absurd 14.1 points against in 2019, but there's definitely potential for them to return to being elite.
Dont'a Hightower and Kyle Van Noy are back at linebacker, two big pieces down the middle of this defense. Then with the additions of Davon Godchaux from Miami and Matt Judon from Baltimore, we should see an improved pass rush and run stopping line. This front 7 has always been built on having a solid rotation of guys who work cohesively together and I think this unit has what it takes to get back to top form. There may be a little rust from some of these guys who sat out in 2020, like their number 1 linebacker Hightower, so in typical Patriots fashion we could see them start out slow, but be dominant by November.
The secondary looks nearly identical to how it did last season. Their star corner Stephon Gilmore has been dealing with an injury throughout training camp, similarly to parts of last season. The expectation is that he'll be back healthy and ready to go for the start of the season which is great news. Gilmore won defensive player of the year back in 2019 and was still good in 2020, but no where close to his 2019 form. As the cornerstone of this defense, the Pats need him at his best. The one player they did lose in this secondary was Jason McCourty who joined his brother on the team a couple years ago, but has now signed with the Dolphins.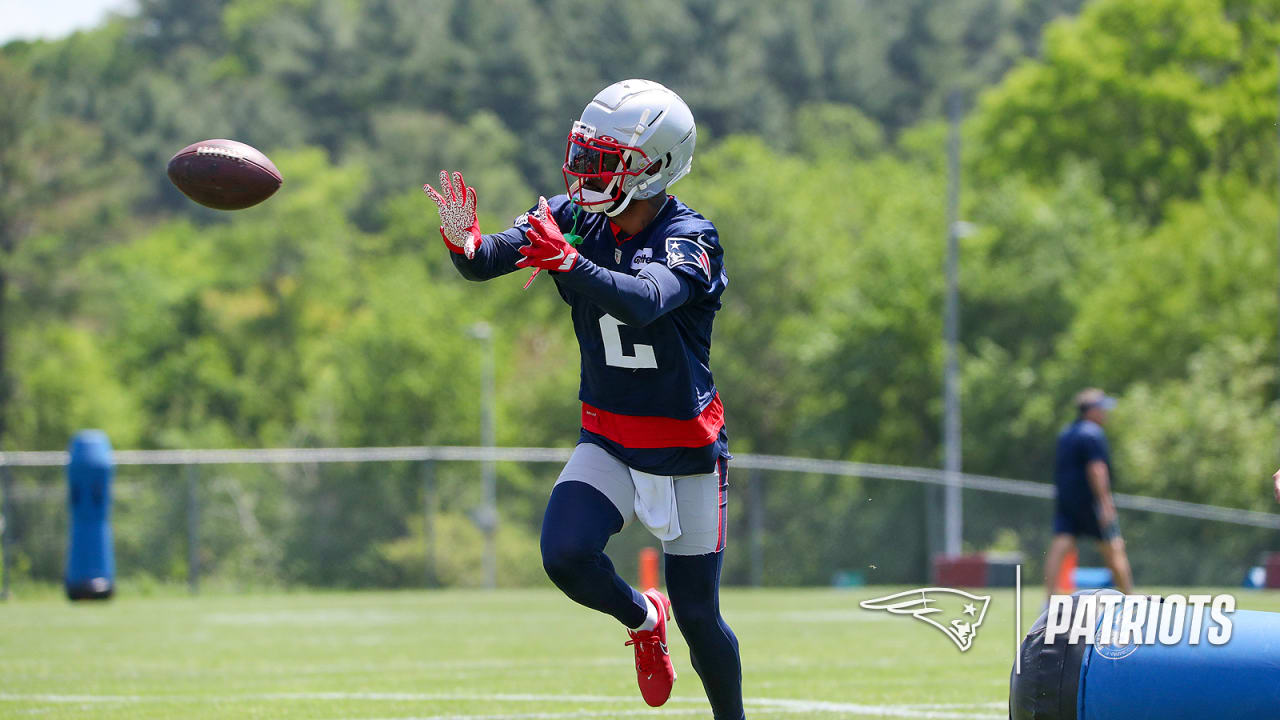 The loss definitely hurts, but it means Adrian Phillips will fill in at safety. Phillips is by no means a stud, but he can get the job done similarly to McCourty. The final big free agent signing for Bill Belichick this offseason was Jalen Mills, formerly of the Eagles. He was disappointing to say the least in Philly but if anyone is able to turn him around it's definitely Bill. Expect him to see a role, maybe not fully as an outside corner, as we saw him play more as a safety last season, but he'll definitely move around.
Season Predictions
Week 1: vs Miami Dolphins – W
Week 2: @ New York Jets – W
Week 3: vs New Orleans Saints – W
Week 4: vs Tampa Bay Buccaneers – L
Week 5: @ Houston Texans – W
Week 6: vs Dallas Cowboys – L
Week 7: vs New York Jets – W
Week 8: @ Los Angeles Chargers – L
Week 9: @ Carolina Panthers – W
Week 10: vs Cleveland Browns – L
Week 11: @ Atlanta Falcons – W
Week 12: vs Tennessee Titans – L
Week 13: @ Buffalo Bills – L
Week 14: BYE
Week 15: @ Indianapolis Colts – W
Week 16: vs Buffalo Bills – L
Week 17: vs Jacksonville Jaguars – W
Week 18: @ Miami Dolphins – L
Season Total: 9-8
I think it's fair to expect a bit of a bounce back from this team overall after last season, but I'm still not confident enough in this offense to put them at double digit wins. They very easily could be 10-7 and sneak into the playoffs though, the Pats are right on that playoff bubble. Cam Newton just doesn't create enough plays to move the needle offensively and if Mac Jones came in, it would take some time for him to help give this team some wins. There will likely be a lot of low scoring games, but when they go up against high powered offenses, I think it'll be tough for them to pull out the win.
Follow me on Twitter: @sexypats
OwnersBox has launched the first ever Weekly SuperFlex Salary Cap game! Use the promo code "DREW9" for a FREE $10 entry into our $100,000 week 1 contest.