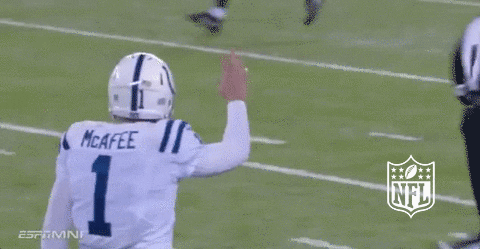 How about that for a Christmas weekend?!! Week 16 was easily one of my best weeks of the season and it couldn't have come at a better time as we're now well within striking distance of finishing the year positive. It's wild to see that after 16 weeks and 110 bets, we're sitting only just a little over 2 units down. But when I decided to document my picks I had one thought in mind… to finish in the green. So let's finish strong and make it happen.
Week 16 Record: 5-1, +4.58 units
Season Record: 51-55-4, -2.31 units
Happy New Year everyone. Let's get into my first NFL bets of 2022:
Miami Dolphins +3.5 (-115) vs Tennessee Titans (1 unit)
As an LA Chargers' hater, I've spent most of the past 2 years upset at the Dolphins for taking Tua over Justin Herbert and leaving the Chargers with a legit QB for the next 10-15 years while Tua appeared to be a bust. Like many "experts" on TV, I spoke too soon as Tua has led the Dolphins to an unprecedented 7 game winning streak to erase their 7 game losing streak. I'm now a proud member of TuAnon and am going to ride the hottest team in football to cover the spread against a strong Titans team.
6-Point Teaser (-110): Los Angeles Rams +0.5 vs Baltimore Ravens/Indianapolis Colts -1.5 vs Las Vegas Raiders (2 units)
I feel like it's been a while since I've bet a teaser but the lines on these 2 games made it feel like the perfect week to bring one back. The Rams have gone from looking like a contender, to then being a fraud, to now back being a team that looks to be a threat to go all the way. 5.5 felt like a lot of points but I do think they'll pull off the win against a reeling Ravens team that seem to have more injured players than healthy ones. On the other side, the Colts might argue with my statement above that they are in fact the hottest team in football and not the Dolphins. Jonathan Taylor is making a strong case for the MVP as a running back and I can't see them losing to the Raiders, especially with Carson Wentz officially activated off the COVID list. Having said that, shoutout to the Raiders for cashing my over 7.5 win bet last week. No hard feelings.
Denver Broncos vs Los Angeles Chargers UNDER 45 (-110) (1 unit)
For the 4th week in a row, I'm taking the under in the Broncos game. The under is their games is hitting at 80% (12-3) and I will take it hoping the trend continues. Regardless of what happens, you can confidently assume that I'll be taking it again next week.
Detroit Lions +7.5 (-110) vs Seattle Seahawks (1 unit)
We all know that the Lions are one of the worst teams in football but so are the Seahawks. The difference is that the Lions expected this season to be the beginning of a rebuild under rookie Head Coach Dan Campbell while the Seahawks had playoff aspirations at the minimum. I believe that the Seahawks have given up on the season as rumors around whether both Russell Wilson and/or Pete Carroll will return are only getting louder. I expect the Lions to play as hard as ever resulting in them covering this spread at the minimum. Also, how could I not bet on my guy Aman-Ra St. Brown when he's putting numbers like this up?!
🚨 FUN FACT: @amonra_stbrown joins @obj as the only rookie in @NFL history with 8+ catches in 4 straight games.#TrojanMade⚔️ pic.twitter.com/PaelylHNx3

— USC Football (@USC_FB) December 27, 2021
Arizona Cardinals vs Dallas Cowboys OVER 51.5 (1 unit)
Call me stupid (I am) but I'm taking this over strictly for the fun of it. Two of the most exciting offenses in football will be going at it and if both play at the best of their abilities, this should hit. There's no bet more exciting to take with an over so why not take this one with me in what should be the most exciting game of the day.
OwnersBox has launched the first ever Weekly SuperFlex Salary Cap game! Use the promo code "DREW9" for a FREE $10 entry into our $15,000 Week 17 contest. For more advice, check out the Week 17 SuperFlex Salary Cap Primer!