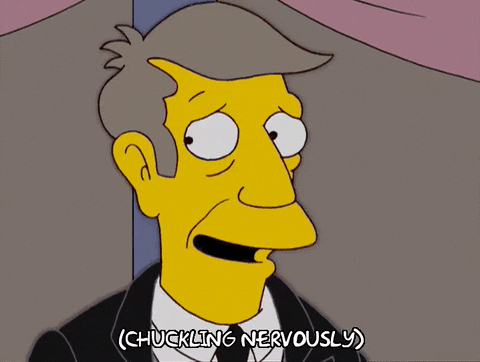 When it rains, it pours!! The losing streak found a new rock bottom this past week after a hilariously bad 1-6 performance in Week 12. It only made it worse that, with the exception of the Steelers and Panthers (it's time to retire Big Ben and Cam), each loss could've been a win if one or two plays went differently. But that's gambling and I'm forced to wear it.
I've been recommending for weeks in these blogs that tailing me is the best option so I highly recommend every one does that again this week and makes some money at my expense.
Week 12 Record: 1-6, -6.09 units
Season Record: 36-46-2, -9.58 units
Without further ado, here is another collection of picks that will ruin my Sunday:
New Orleans Saints +4.5 (-110) vs Dallas Cowboys (1 unit)
At this point, most of us have heard about the COVID outbreak among the Cowboys coaching staff. This couldn't have come at a worse time given that they've lost their past 2 games. While I don't think losing head coach Mike McCarthy will be that huge of a deal, I do think losing 6 assistant coaches will be. On the other side of the ball, Sean Payton has finally given up on Trevor Siemian in favor of do-it-all QB Taysom Hill. It's easy to say now, but he definitely should've done that much sooner, but with the Saints still very much alive for a playoff spot in the NFC, it is not too late. I'm not confident enough to bet on the Saints ML but I do think Sean Payton will be able to keep this one close against the ragtag coaching staff on the other sideline. WHO DAT!
Indianapolis Colts -9 (-110) vs Houston Texans (1 unit)
The Colts embarrassed the Texans back in week 6 and I think this one will be similar even if it's not Davis Mills under center again for Houston. After starting the year 1-4, the Colts have emerged as a team you don't want to see in the AFC. They played the Bucs tough last week and very easily could've won that game. I think they're going to come out angry following the loss and beat up on a terrible Texans team.
Los Angeles Chargers vs Cincinnati Bengals OVER 50.5 (-110) (1 unit)
As bad as I've been at gambling these past 4 or 5 weeks, overs have been the one bet where I feel like I've been successful. My one win last week was the Rams/Packers over which hit early in the 3rd quarter. As a Chargers hater, it's hard to bet on a spread involving them rationally, but there's no issue with the total. Both of these teams have shown signs at one point of being a top team in the AFC while also looking as bad as any team in certain weeks. Despite getting embarrassed by the Broncos defense last week, I think the Chargers offense will respond while the Bengals keep their high powered offense rolling. Go points!
New York Giants vs Miami Dolphins UNDER 41 (-110) (1 unit)
If I'm going to bet an over, then it only makes sense to also bet an under. I debated waiting until news about Daniel Jones' availability became official but decided that whether it's him playing through neck pain or Mike fucking Glennon that I don't expect much from the Giants offense against a strong Dolphins defense. On the other side of this, I've always been a Tua doubter, and despite him looking better the past few weeks, he doesn't scare me one bit. The Giants defense also had a dominant performance against a good Eagles offense last week. I'm expecting this to be the most boring game of the week if you're fan of offensive football like I am.
Washington Football Team +2.5 (-110) vs Las Vegas Raiders (1 unit)
As I'm writing this, 82% of the bets in this game are on the Raiders, and as someone who consistently seems to bet what the rest of the public takes, it's nice to be on the other side for a change. Before the season I expected Washington to be one of the better teams in the NFC and I all but ripped up my future tickets on them after a 2-6 start. Luckily for me I didn't as they've put together 3 straight wins against respectable opponents and hold the 7 seed in the NFC. That win streak has brought me all the way back in and I'm going to trust that they'll get it done against an inconsistent Raider team.
OwnersBox has launched the first ever Weekly SuperFlex Salary Cap game! Use the promo code "DREW9" for a FREE $10 entry into our $25,000 Week 13 contest.