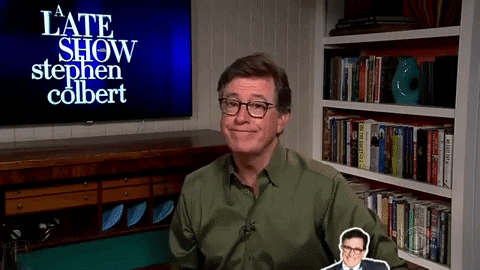 My thoughts exactly after "bouncing back" with a 3-3 week (3-4 including the parlay) after way too many 1 or 2 win weeks in a row. With as down as I've been, this felt damn good to at least have an average week. Having said that, I'm still beyond pissed at the fact that I had the Titans -2.5 only to see them win 23-21 but that's just gambling for ya!
Let's not waste any time and get right into the picks. But first, here's how I stand after 10 weeks of the NFL season:
Week 10 Record: 3-4, -0.89 units
Season Record: 33-36-2, -1.31 units
Tennessee Titans -10 (-110) vs Houston Texans (1 unit)
Here we got a battle between the best team in the AFC vs the worst team in the AFC and I think it'll play out just as many would expect. I understand those who take the Texans with the mindset of them being a double digit home underdog in a divisional game but I think the Titans are, obviously, a Super Bowl contender and in order to be taken seriously they need to take care of business against the worst teams in the league. The Titans are also 7-3 ATS this year while the Texans are 4-5 despite being mostly large underdogs. I would've taken this spread if it was -14. Go Titans.
Indianapolis Colts vs Buffalo Bills OVER 50 (-110) (1 unit)
The Bills offense got back on track last week against a bad New York Jets team and I'm fully convinced that their performance 2 weeks ago against the Jags was a fluke. The Colts offense came out firing against the Jags last week and then didn't do much but I'm crediting that to them knowing that the Jags offense wasn't doing anything against their defense so they could play conservatively. Colts games are also tied for 2nd in the NFL in going over, which is a good enough stat for me to feel confident here. Go points!!
San Francisco 49ers -6.5 (-110) vs Jacksonville Jaguars (1 unit)
The 49ers completely embarrassed the Rams on Monday Night Football last week, spoiling the debuts of OBJ and Von Miller. Some may say that's just Kyle Shanahan owning Sean McVay with his 5th straight win head to head but I'm attributing it much more to the fact that the 49ers are finally healthy and have found their identity once again. George Kittle is one of the best players in the NFL and he clearly makes a difference in that offense. I'll also take Shanahan over Urban Meyer any day.
Green Bay Packers -2.5 (-110) vs Minnesota Vikings (1 unit)
The Packers are the best team ATS in the NFL with a 9-1 record. They've replaced the Rams in my mind as the favorite to represent the NFC in the Super Bowl, especially now that Aaron Rodgers once again has a chip on his shoulder after all the hate he's gotten over the past couple of weeks. I respect the Vikings, especially after a statement win against the Chargers last week and do believe they stay in this game, but this bet is all about Aaron Rodgers and the Packers continuing to prove why they are the NFC's best.
Dallas Cowboys ML (+125) vs Kansas City Chiefs (1 unit)
Cowboys' fans have every right to be upset me saying that the Packers are the best team in the NFC because they've made a case for their own with the exception of one game against the Broncos. They are 8-1 ATS this year and it's looking like Jerry Jones might finally have a Super Bowl caliber team after over 20 years of failure. The Chiefs clearly convinced people that they're back to their old ways after a dominant win over the Raiders on Sunday night but I'm not convinced just yet that they can play with the top teams in the NFL. This is easily the game I'm looking forward to watching most this week and I'm excited to watch the Cowboys pull off the "upset" and give me a +125 winner.
Pittsburgh Steelers vs Los Angeles Chargers UNDER 47.5 (1 unit)
I have to be honest… I feel sick to my stomach betting an under on a primetime game. Betting an under is a painful experience and when it's a game in the middle of the day it's easy to ignore it and just hope it cashes. But on a primetime game, you're forced to watch every minute and I'm not looking forward to it. Having said that, the Steelers have a top 10 defense in the NFL and the Chargers defense will either be going up against Mason Rudolph, or a rusty Big Ben. To me that has under written all over it which is why I'm going that way despite this game being played on Sunday night.
BOL if you tail. FU if you fade. Let's get rich.
OwnersBox has launched the first ever Weekly SuperFlex Salary Cap game! Use the promo code "DREW9" for a FREE $10 entry into our $25,000 Week 11 contest.