January 12, 2017 will forever be remembered as one of the worst days in the history of San Diego. That was the date that the worst owner in the history of professional sports, Dean Spanos, announced he would be moving the Chargers from San Diego up north to Los Angeles after 55 years in America's Finest City.
Given that it had been rumored for virtually my entire life that Spanos wanted to move the team, it didn't come as a complete surprise, but regardless, it hurt more than any heartbreaking playoff loss or underperforming season that any of my teams ever had. The Chargers were the heart and soul of San Diego for my entire life. The outcome of their game on Sunday literally impacted the mood of the city for the following week and having them taken away from us to go to the city that is home to the Padres' most hated rival, was the back stabbing of all back stabbings to San Diegans.
Even with the heartbreak of losing our beloved team, us San Diegans have been able to take immense joy in the fact that the move to LA has been a complete and utter failure. The lack of support of the team in Los Angeles has turned Spanos and the Chargers into the laughing stock of not just the NFL, but all professional sports. It's been such a disaster that poor little Deany's sister has actually petitioned a court to force her piece of shit brother to sell the team.
The last thing I want to do on my Sunday's is watch this trash organization play a game, but I always enjoy checking in to see the crowd filled with fans of other team's fan bases who took over the little soccer stadium in Carson City that they called "home."
Or sometimes even better, checking in on an almost empty stadium when they play a team that doesn't have a fan base that travels very well. Please keep in mind that this is in a stadium that only holds about 30,000.
Having said all of this, I believe the Chargers made a good move this offseason by hiring Brandon Staley away from the LA Rams to be their head coach. Staley led the Rams' defense to one of the top units in the NFL last season and despite my bias of the team, I must admit that I've always thought he will be a good head coach in the NFL…
That is, at least, until I came across this tweet from the official NFL account on my timeline…
"When you're in LA, this is the mecca of pro sports." 😎@chargers new HC Brandon Staley is hyped to get in front of those amazing fans.

📺: BACK TOGETHER SATURDAY! All day on @nflnetwork! pic.twitter.com/8gsRXfkgZc

— NFL (@NFL) July 31, 2021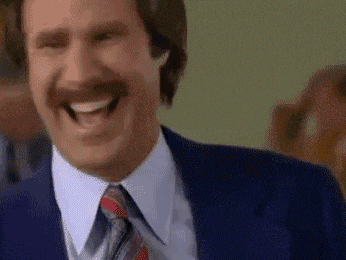 Like he HAS to be trolling us right?! While I definitely agree that you can make a case that LA is the mecca of pro sports, by no means does that include the Chargers. Honestly, does he think he's still coaching the Rams? Because that is the only way that quote would make any sense.
The funny thing is that the NFL actually did him a solid by having that quote be the one written out in the tweet because the rest of the 36 second clip is even more insane.
Let's breakdown the rest of the interview with each ridiculously out of touch quote by the coach of LA's 17th most popular team:
"I love the Los Angeles Chargers' fans. This fan base travels"
First off… what fans? Anyone who knows a thing about the LA Chargers knows that locating one of their fans, even in LA, is like finding a needle in a haystack. And then to throw out that this fan base travels… Are you serious Coach?! I don't think I've ever seen a Chargers' fan on an away broadcast so I truly think he just made that up because there's no evidence to back that up.
"It's got a brand that's really unique to the NFL"
Now that's actually the one line in the interview that I agree with! Out of the 32 NFL franchises, the Chargers are definitely the most unique in that they are the single one that doesn't actually have a fan base! That's pretty impressive given that the NFL is most popular league in the United States by a large margin. The more I think about it, maybe he's not so delusional because I couldn't agree more with this line.
"When you're in LA, this is the mecca of pro sports"
I got into this already but to reiterate, LA is indeed arguably the mecca of pro sports but if the Chargers left town today, I'm not even sure that it would make the front page of the LA Times. The lack of self awareness by this team and their new coach is truly hilarious so we all owe them a thank you for giving something to laugh at.
"Our fans are going to be such a winning edge to us"
Staley saved my personal favorite line for last. Like this one is just far too easy to make fun of. Check out this quote from former Chargers' QB (and San Diego legend) Philip Rivers from back in 2017:
"It's certainly not ideal. It's tough. I appreciate the Chargers fans that were here. I don't want to insult the ones that aren't. Who am I to say how they should spend an afternoon? It's just not a home game."
There are countless of other quotes from multiple Chargers' players saying virtually the same thing. Games played at "home" simply can't be considered a Chargers' home game. Staley thinking that their "fans" will help them win games is a hilarious line and for his sake he better realize that that's not the case or else he's in for a rude awakening when the season kicks off in September.
No team benefitted from Covid keeping fans out of their stadiums like the Chargers. They got to spend the entire 2020 season without having 16 road games and being ruthlessly mocked on a weekly basis for having their stadium be overtaken by opposing fans. I cannot wait to see the embarrassment this year as it'll be their first season in LA where they aren't in a 30,000 seat soccer stadium. If they were unable to come close to filling that, then I can't even imagine what it's going to look like in newly built, 70,000 seat SoFi Stadium this coming season.
Grab your popcorn folks, because it's about to be another year of laughing at Dean Spanos for ruining what used to be a legit NFL franchise.
If you like this article, be sure to check out more of our football content! Also, we are launching our new Weekly Tournament game for NFL this season so be sure to look out for that. We will be doing free-rolls and large prize pools all season! Download the OwnersBox Fantasy Sports app today!