Everything You Need to Know for Chiefs vs Bengals
AFC Championship Game

Cincinnati Bengals @ Kansas City Chiefs -7 | O/U 53.5

Sunday January 30th @ 3:05pm EST

Arrowhead Stadium – Kansas City, MO
The AFC Championship game is set. All it took for the Chiefs was Patrick Mahomes manifesting a 0:13 field goal drive and his teammate calling heads for the overtime coin flip. The Bengals just needed to take down this season's Cinderella story in the Raiders and beat the AFC 1-seed in back to back weeks.
In what feels like years ago, these two teams will be just 27-days removed from the Bengals 34-31 win over Kansas City at Paul Brown Stadium. A game in which Joe Burrow threw for 446 yards and 4 touchdowns on route to a, you guessed it, Evan McPherson game winning field goal. The Cincinnati offense hasn't been as hot lately, but they are 1 game away from a Super Bowl appearance.
It's same old, same old for Patrick Mahomes and the Chiefs as they make their third straight appearance in the AFC Championship game. The Chiefs have regularly played their best football this time of year with Mahomes at the helm. They have the benefit of playing in Kansas City and after the win over Buffalo look like an offense that cannot be stopped. We're seeing an incredibly large number here on the spread but Arrowhead is certainly worth a few points to that number.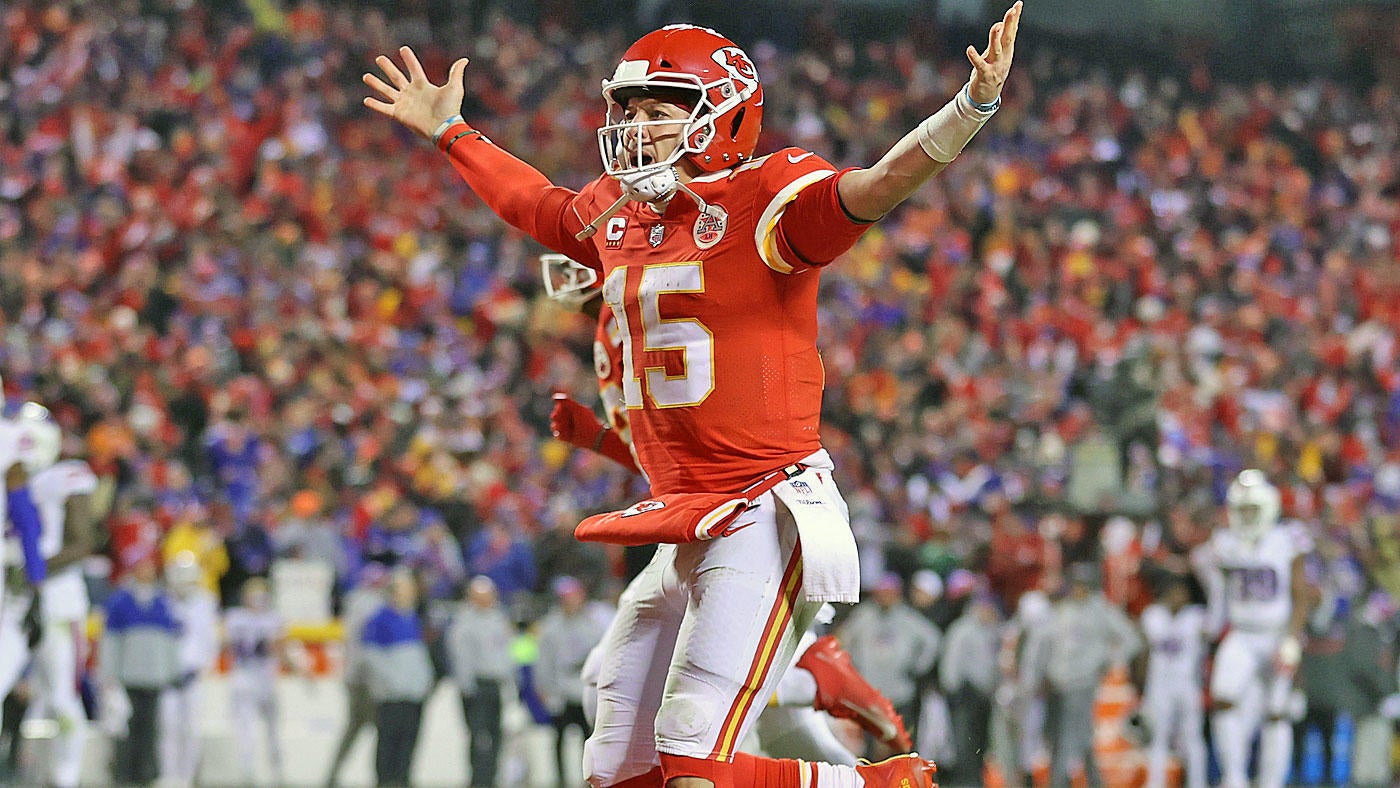 A Mahomes on a Mission
Can you even talk about stats, scheme or defensive advantages when you play against the Chiefs? It feels as though they just score when they think they need to. It was on full display against the Bills, a team that led the NFL in pretty well every pass defense metric. No matter how well coached or how talented your defense is, the Chiefs will beat it.
Kansas City basically deploys the perfect offense. It starts with their fantastic pass protection that ranks 3rd in QB sack rate and is the 6th ranked pass blocking unit overall according to PFF.  But then they have a player as talented as Patrick Mahomes, who isn't at the athletic level of Josh Allen or Lamar Jackson, but still feels like he's impossible to contain. So we've got a top-tier offensive line, the best quarterback in football and two pass catchers in Travis Kelce and Tyreek Hill who can only be contained for so long.
If you're the Bengals you have an impossible task in front of you. Do you focus on getting after the quarterback and turning those pressures into sacks or do you focus on containing Mahomes and not allowing those back breaking 3rd&5 scramble conversions when you have things locked down in coverage?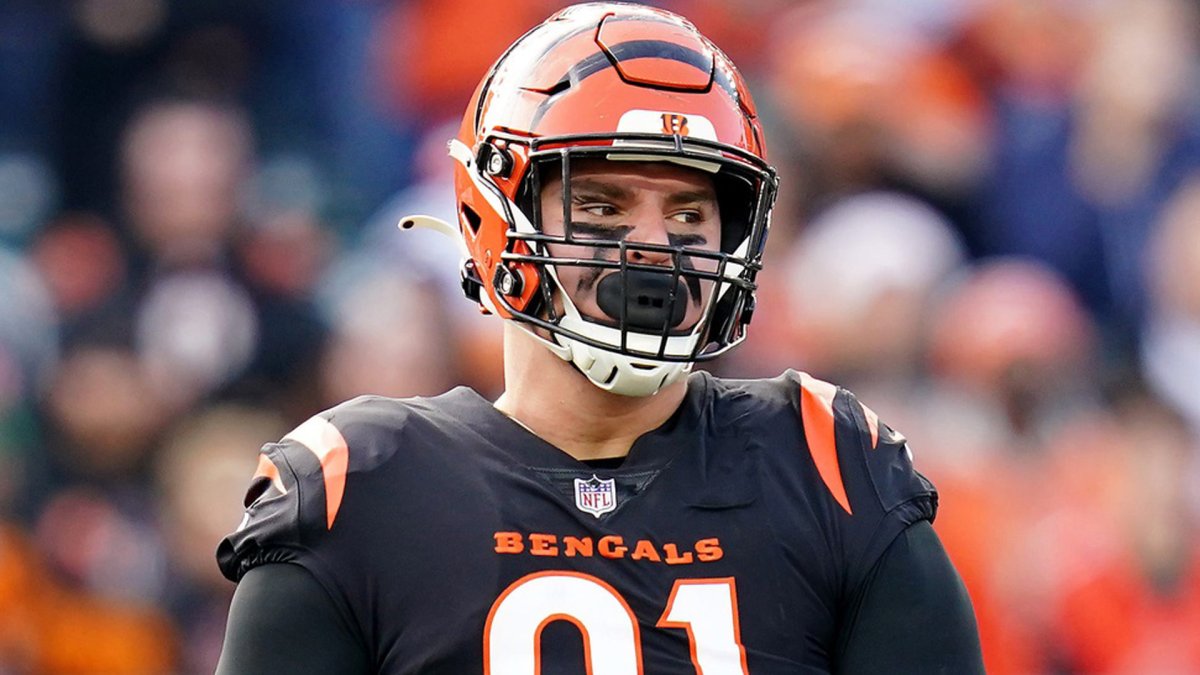 The Bills defense had the highest pressure rate in the NFL this season, so they opted to blitz as little as possible and rush with 4 as much as possible. They only ended up blitzing on 11.3% of plays. The Bengals will likely take the same approach as they only blitzed at 20.5% rate this season, the 7th lowest rate in the NFL.
Even with a player as talented as Trey Hendrickson I'm not sure the Bengals can find the success that is necessary to make game altering plays in the defensive front. Against a team that is converting third downs at a 54% rate this could just come down to a game of red zone roulette. In other words, just don't get beat over the top, make the Chiefs earn every yard and see if you can get enough stops in the red zone to turn a touchdown into a field goal.
Usually people will say that you can't just flip a switch and decide to play your best when you want to but the Chiefs are the outlier to the norm. It's hard to write a script that stops an offense that is averaging 6.1 yards per play and eliminated those early season turnover issues.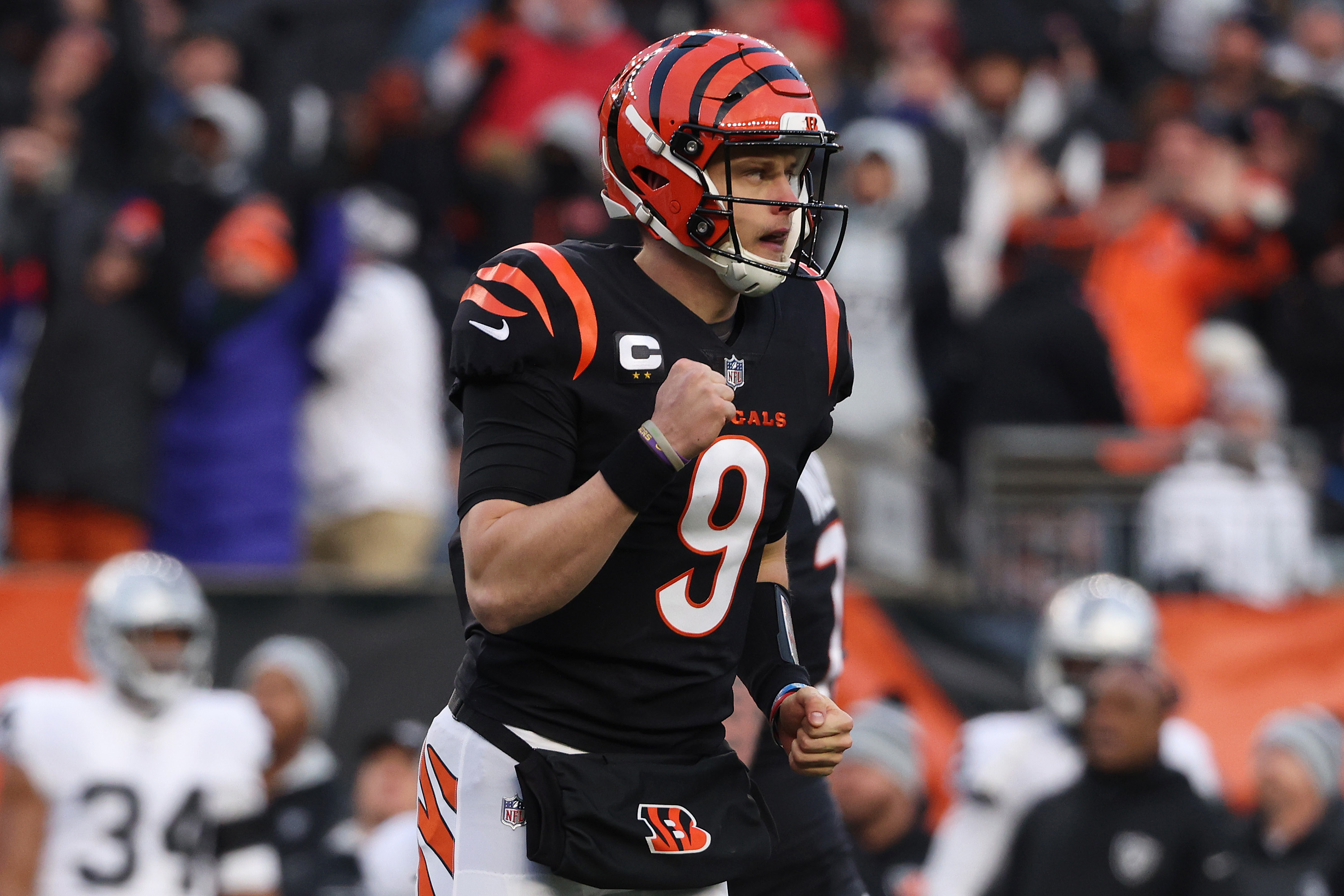 Where is the Bengals Offense?
The Bengals offense hasn't looked quite the same as it did in their week 17 win over Kansas City. The offensive line is to blame for a lot of those issues. Burrow was sacked 9 times in their win over the Titans and if you can believe it only 1 of those sacks came against the blitz. Tennessee tied the single game record for most sacks with a 4-man rush with 7. There were some egregious mistakes from the pass protectors.
I think it bottles down to more than just that though, there hasn't been an adjustment from Zac Taylor. Burrow needs more quick throws and underneath options available to him on a consistent basis. This is one of the worst offensive lines in football and they need all the help they can get, it isn't going to improve this season. Burrow has been sacked on a ridiculous 40% of his pressures during the playoffs. During the regular season it was a more modest, but still not good, 25.8%. Their struggles in pass protection have been amplified during the postseason.
The Bengals pass protection situation makes things really interesting for Chiefs defensive coordinator Steve Spagnuolo. He's known for his blitz heavy approach, but Burrow has been fantastic all season against the blitz. So I'd expect him to let the front-4 do their thing as the Titans had 8 sacks without the blitz. What I do expect them to continue with is a lot of 2 high safety coverages and cover-2 looks. They showed plenty of that to Josh Allen in the Divisional Round.
If the Bengals offense does see a lot of 2-high safety looks then those short and intermediate routes will be largely available to them. But Zac Taylor needs to have those play calls in his bag. Allen was disciplined enough to hammer the ball inside 5-yards from the line of scrimmage and get the ball to the outside of the field. He followed that up with big touchdown throws over the middle once those safeties were forced to spread out.
Joe Mixon has the chance to really flourish in this game as a result of the Chiefs defensive approach, not only as a pass catcher but on the ground as well. Kansas City is allowing 4.7 yards per carry this season, which ranks 30th in the NFL. The Bengals will need to be disciplined in the pass game, run the football and control the clock.
It's going to be about limiting the Chiefs possessions as much as possible to keep this game close and do just enough on the offensive side to move those chains and have the ball in your hands when the clock hits 0:00.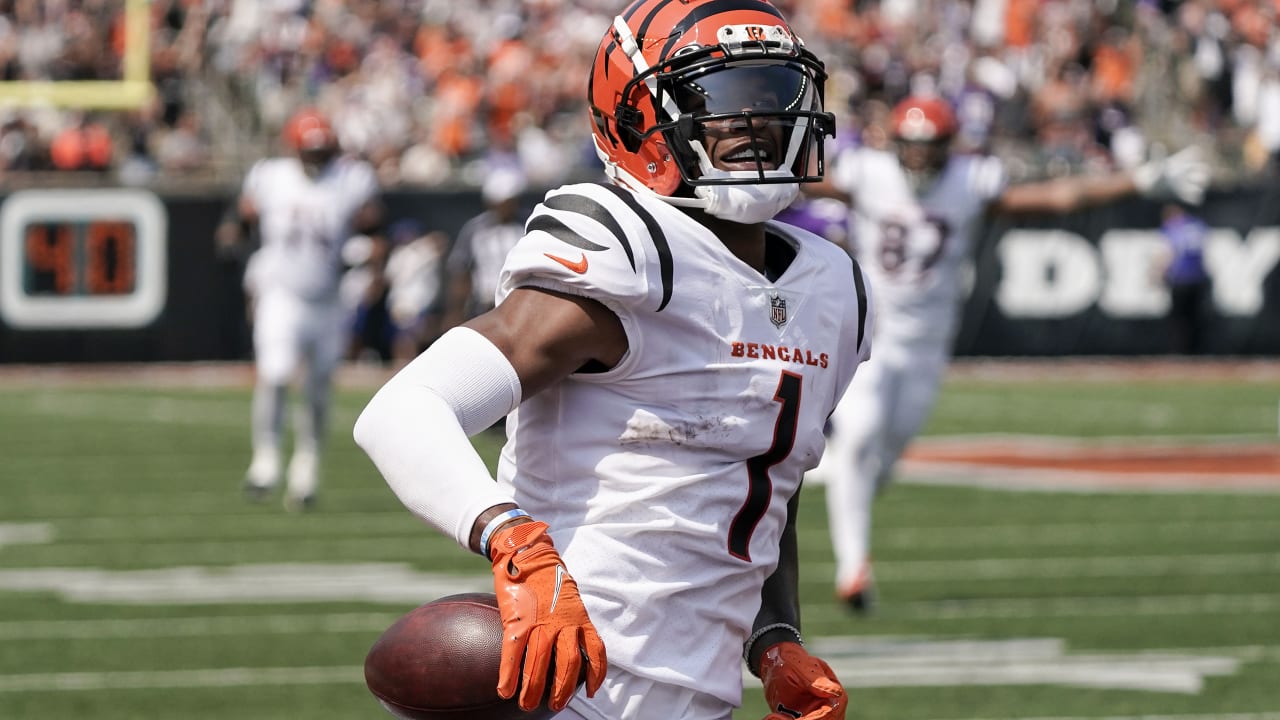 How to Bet This Game
Bengals +7

Mixon OVER 28.5 receiving yards

Mixon to score a TD @ +100
After all I've said about this juggernaut of a Chiefs offense, I still do not trust them to cover a spread that is at or above a touchdown. It's the type of thing you can't describe with stats or numbers. But they seem to be complacent in doing just enough to win the game and can easily go with the flow of the game and fall asleep offensively. Kansas City also has a defense that is allowing 5.8 yards per play this season, don't be fooled by their regular season finish against some poor opponents. The Chargers scored on them, the Bengals scored on them and the Bills scored on them.
OwnersBox has launched the first ever Weekly SuperFlex Salary Cap game! Use the promo code "DREW9" for a FREE $10 entry into our $10,000 Championship Sunday contest.