Lincoln Riley To Become New Head Coach At USC
Massive news coming out of the University of Southern California as Lincoln Riley is in the midst of closing up a deal to become the school's new head football coach.
Expect an announcement on this in the 24 hours, per sources. The final details are being worked out. https://t.co/OqtP63a9Ml

— Pete Thamel (@PeteThamel) November 28, 2021
This is an absolutely MASSIVE get for the Trojans for a program that has been nowhere near the power of years past. USC has gone 22-20 the last 4 seasons and have won the PAC-12 championship just once in the last 12 years. With all that being said the Trojans are still one of college football's biggest landings spots.
Riley is 55-10 as a head coach at Oklahoma, winning the BIG12 conference in 4 of 5 seasons and making the College Football Playoff 3 times. He is one of the sports brightest offensive minds.
You can interpret this move in probably one of two different ways. The first could be that perhaps Riley is worried about Oklahoma's move to the SEC and how his program would be able to compete with the likes of Alabama, Georgia, LSU and Florida. Not just in the recruiting ranks but with the history of how Lincoln Riley teams have played defense. The PAC-12 certainly isn't a premier defensive conference, maybe that made this move sensical for him.
The other is that perhaps Lincoln is looking for a new challenge, which is maybe weird to hear when he's only been the head coach of the Sooners since 2017. But it's hard to argue with the ceiling of a program like USC. I can't think of a program to better stroke someone's ego if a coach is able to bring them back to national relevance than this one.
The ripple effect of this type of hire is also incredibly interesting. Obviously LSU and Florida (they may be closing in on Billy Napier) remain open but now Oklahoma is in the market. But I also think there is another storyline in the coaching carousel to monitor. What does Mario Cristobal think of Lincoln Riley coming to his conference? Oregon has been dominating the state of California. Cristobal is a great recruiter but he was also able to take advantage of Clay Helton's inability to keep high school recruits in their home state.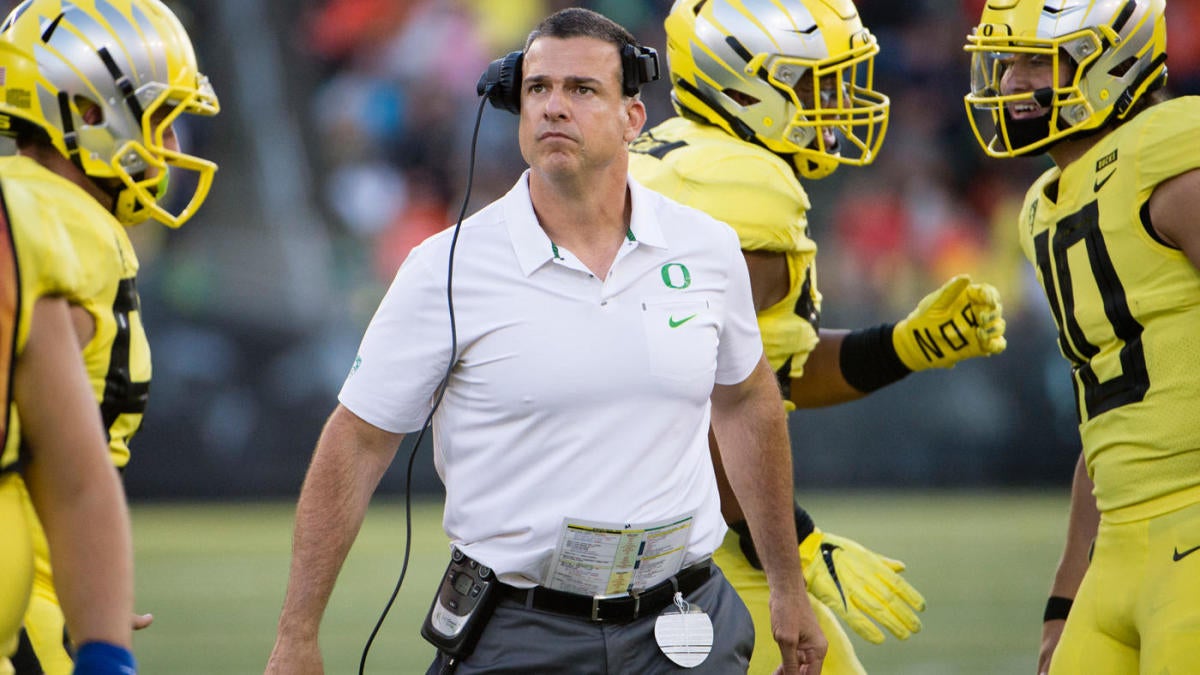 Cristobal has spoken highly of the support he's received from Oregon administration and the resources at his disposal. But LSU, Miami and Florida have those resources too and in states like Florida and Louisiana you've got some high level in-state recruits that are much easier to bring in. I would think this would be easier than now competing with Lincoln RIley in California.
The hiring of Lincoln Riley at USC will have an immediate impact on the program. Not just because of the improved job Riley can do with recruiting but the confidence and swagger he can bring to the student-athletes already on this team. Riley has worked with some of college football's best quarterbacks and wide receivers. CeeDee Lamb, Kyler Murray, Marquise Brown, Baker Mayfield, the list goes on and on. The Trojans will be competing for a PAC-12 championship immediately and it won't be too long until they're back in the national conversation with Lincoln Riley at the helm.
If you enjoyed the article follow us on Twitter and TikTok at @cornercfb and check out College Corner wherever you get your podcasts!