Conference Previews: PAC-12 | SEC | ACC | BIG-10
BIG-12 Conference Championship Preview
BIG-12 Conference Championship

Baylor (10-2) vs Oklahoma State (11-1) -4.5 | O/U 46.5

Saturday December 4th @ 12:00pm EST

AT&T Stadium – Arlington, TX
For the first time in 5 years Oklahoma won't be playing for the BIG-12 championship. Both these teams are very much deserving of an appearance in this game, my only wish was that Baylor didn't stub their toe in a game against TCU a few weeks ago. Otherwise this game would certainly be sending a team to the College Football Playoff, instead it could be back to back years without a BIG-12 team if Baylor pulls out a win here.
When The Oklahoma State Offense Is On The Field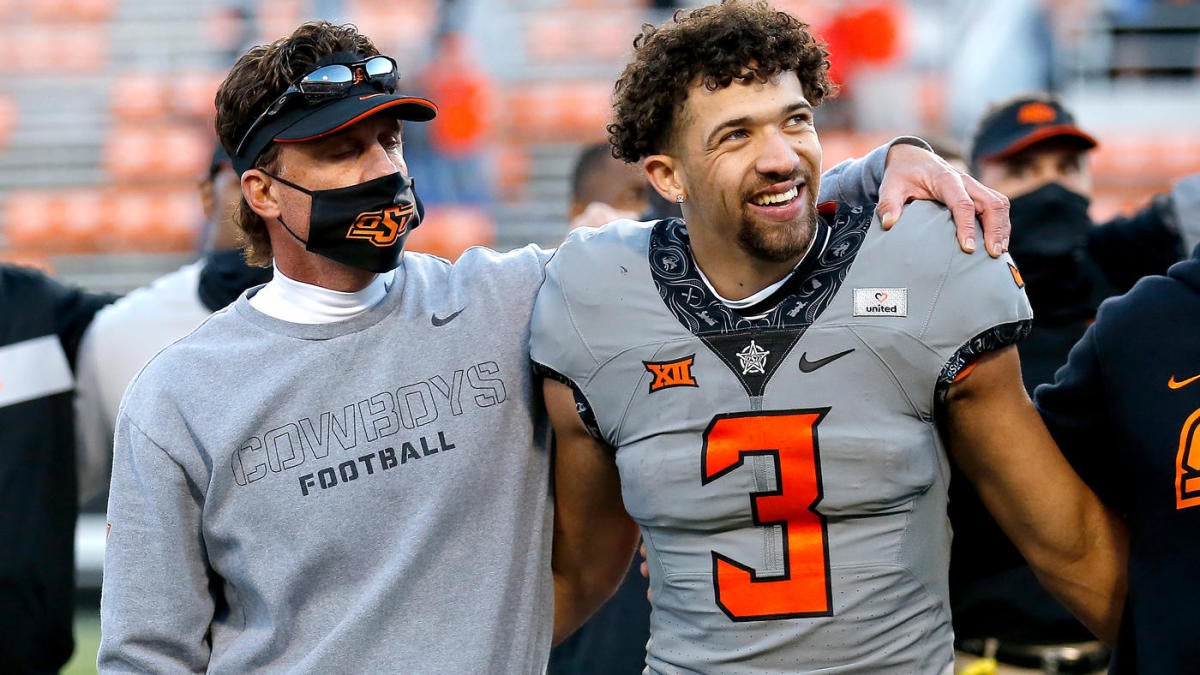 This is not your typical Oklahoma State team under Mike Gundy. Instead of airing the ball out they're running the ball at the 14th highest clip in the country. That's at a higher rate than Georgia and Michigan, for a total of 61% of plays. It's really just the hand Gundy has been dealt as junior quarterback Spencer Sanders just hasn't progressed from his freshman season.
In the last meeting between these teams, Baylor actually limited the Cowboys to 5.2 yards per play and 3 Spencer Sanders interceptions. I'd expect Gundy to continue to hand the ball off to his top running back Jaylen Warren in this matchup. Even though Baylor has been pretty solid against the run this season, giving up 3.7 yards per carry, Oklahoma State was able to run the ball on a 4.7 yards per carry average.
Even though it's been a few months since these teams last played, I am worried about how one dimensional the Cowboys offense is. The Bears are a top-25 unit in average line yards and will be able to prioritize stopping the run.
When the Baylor Offense Is On The Field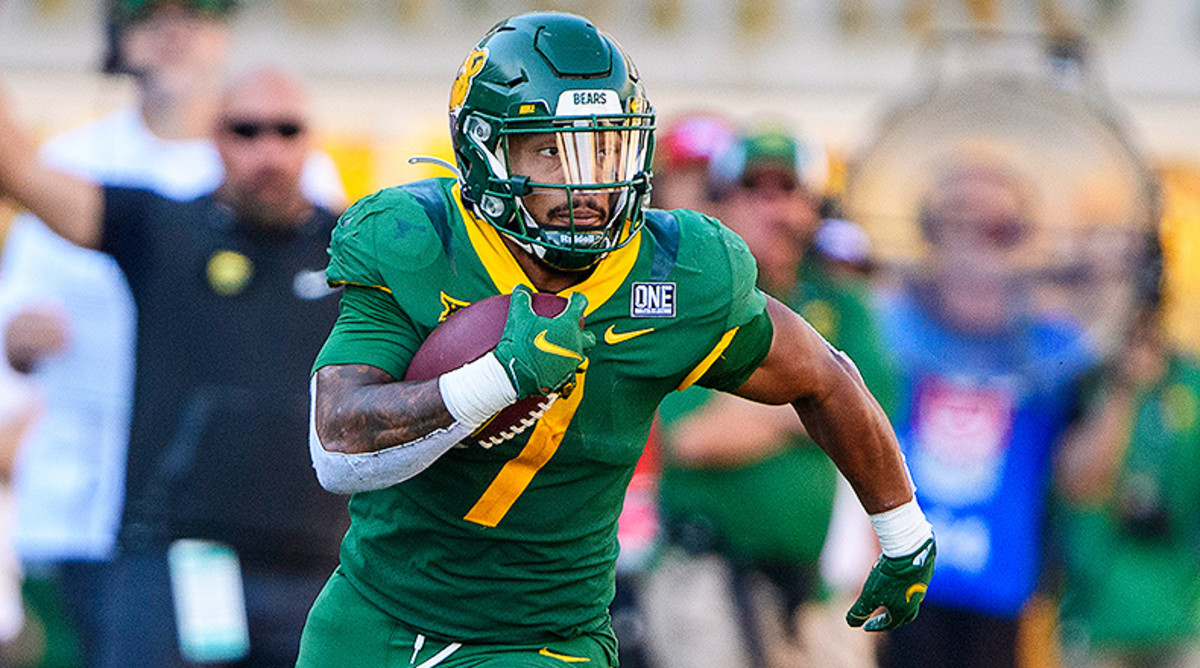 Quarterback Gerry Bohanon has been missing for the last 1 1/2 games nursing a hamstring injury. His status is uncertain for this game but according to head coach Dave Aranda he is "awfully eager". Blake Shapen stepped in and moved the ball pretty well through the air against Texas Tech. But the Cowboys defense is a different animal.
Oklahoma State is giving up just 4.1 yards per play and just 2.8 yards per attempt to opposing rushers. The Bears like to run the ball too, as they go to the run on 59.6% of plays. The trio of the quarterback Bohanon and running backs Tyler Ebner and Abram Smith has been solid offensively when it comes to moving the chains. But in the October meeting the Cowboys forced the Bears to punt on 8 straight possessions.
The Bears will need to move the chains more often and be successful on third down. That's tough to do against a defensive unit that has a third down conversion rate of just 23.7%! If the redshirt freshman Shapen steps in he could provide a little bit more in the pass game to perhaps be more dynamic offensively.
Prediction
Baylor 23 Oklahoma State 20
I think the Oklahoma State offense is just too one dimensional and that catches up to them here. There just isn't anything they do very well on offense and Dave Aranda's defense is no slouch. I think the Bears do just enough to keep the Cowboys from making the College Football Playoff.
If you enjoyed the article follow us on Twitter and TikTok at @cornercfb and check out College Corner wherever you get your podcasts!