Top-5 Starting Rotations In MLB 2022
Who has the best rotation in all of baseball? These were the top 5 statistical MLB rotations in 2021.
Dodgers 2.93 ERA
Brewers 3.13 ERA
Giants 3.44 ERA
White Sox 3.57 ERA
Astros 3.63 ERA
Let's dive into the top-5 rotations heading in to the 2022 season.
5. Chicago White Sox
Projected 2022 Rotation

Lance Lynn
Lucas Giolito
Dylan Cease
Michael Kopech
Dallas Keuchel
I really believe in this White Sox rotation. I truly believe Dylan Cease has the stuff to win the Cy Young Award. Michael Kopech is primed for a breakout season, and Giolito can cement himself as the teams ace this season. They are a trade away from moving up this list.
4. Los Angeles Dodgers
Projected 2022 Rotation

Walker Buehler
Julio Urias
Clayton Kershaw
Andrew Heaney
Tony Gonsolin
Walker Buehler and Julio Urias are a top 3 SP duo, the issue is that the Dodgers think they can run out Andrew Heaney every 5 days. If Dustin May and Trevor Bauer come back in timely fashion, this is easily the best rotation in baseball in my books. The depth isn't there to start the year, that's why they'll come in at number 4.
3. San Diego Padres
Projected 2022 Rotation

Joe Musgrove
Blake Snell
Yu Darvish
Mike Clevinger
Sean Manaea
Mackenzie Gore
This is an unbelievably deep rotation, I don't really care what people have to say about it. 1 through 6 this rivals anyone in the league, although the top level talent isn't where some others are, having Sean Manaea at the end of a rotation is unbelievable.
2. Toronto Blue Jays
Projected 2022 Rotation

Jose Berrios
Kevin Gausman
Alek Manoah
Hyun Jin Ryu
Yuesei Kikuchi
 What a rotation. Ross Atkins made the Blue Jays big time competitors, with the signing of Kevin Gausman and the trade for Jose Berrios last season. Alek Manoah should build on a strong rookie season, and Hyun Jin Ryu should return to old form and battle for a potential ERA title.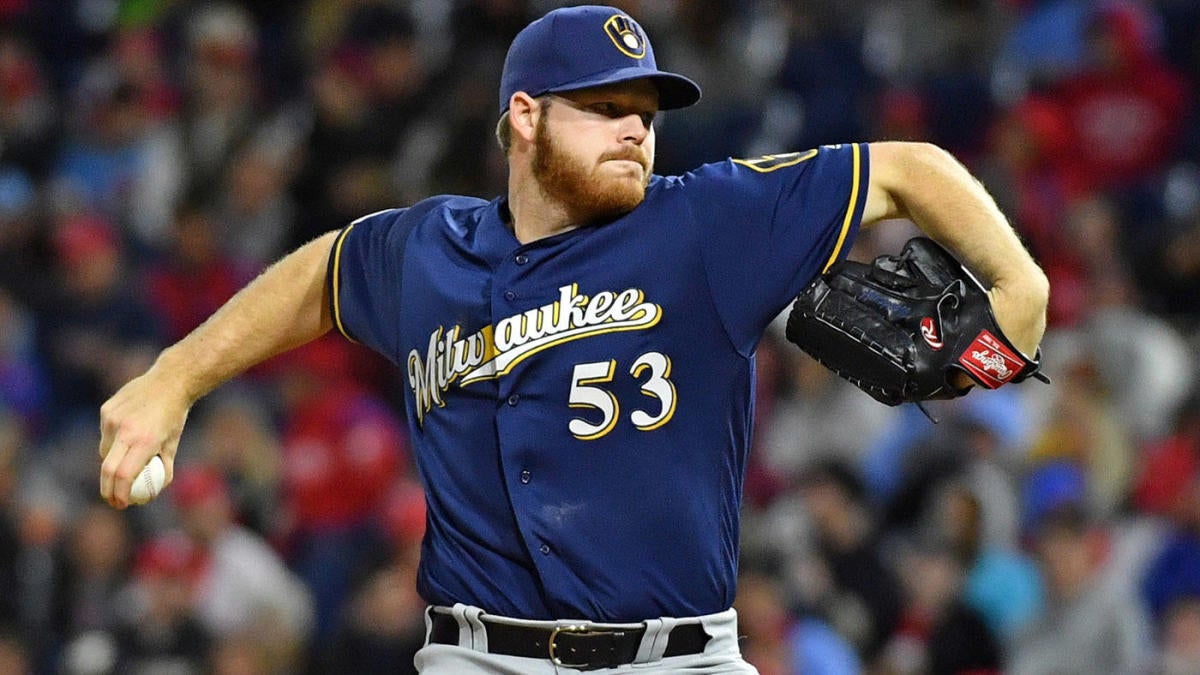 1. Milwaukee Brewers 
Projected 2022 Rotation

Corbin Burnes
Brandon Woodruff
Freddy Peralta
Adrian Houser
Eric Lauer
Aaron Ashby
Burnes, Woodruff, Peralta is an elite top 3. 3 All Stars, and 3 potential Cy Young Winners lock down the top of the rotation. I think Aaron Ashby has the stuff to be a star in this league, and would like to see him rack up some more innings.
To stay up to date on all things MLB and fantasy baseball follow our MLB page and subscribe to our YouTube channel!