In honor of the horrendous MLB All Star jerseys for this years All Star game. I have decided to rank the Top 5 worst All Star jerseys.
The All Star uniforms STINK pic.twitter.com/D1EIEDYFEf

— Skippers (@SkippersPod) June 24, 2021
Because this years jerseys were released today, I will not consider them in this list. Comment below where you would place them.
5. Host: Kansas City Royals (2012)
Blue and light blue? I'm shaking my head right now, very questionable decision by the design committee. The jersey lettering isn't terrible, which is the reason I didn't have these jerseys lower, but the colors are very BAD. The hats for these jerseys were also brutal.
4. Host: Atlanta Braves (2000)
I factored in that these jerseys were made in 2000. We have obviously made major improvements to our jerseys in 21 years. This is as simple as they can be, state the division and put the year LOL. I do like the idea of doing vest, as I have always been a big baseball vest guy, but these vests look like shit. They are almost like a hybrid between a jersey and vest.
3. Host: San Francisco Giants (2000)
Let's get creative … this was the definition of a creative brainstorming session gone wrong. I like where their heads were at  …. But I mean trying to add the golden gate bridge to the lettering was a tough look. The lettering seems off, looks super funky.
2. Host: New York Yankees (2008)
These were insanely average and plain. I feel like falling asleep looking at these two jerseys. It's 100% on brand for the Yankees who have their very simple classic jerseys. I think they missed an opportunity to have pin stripes All Star jerseys (would of been sick). Overall, these jerseys are super lame, could of done way better.
1. Host: San Diego Padres (2016)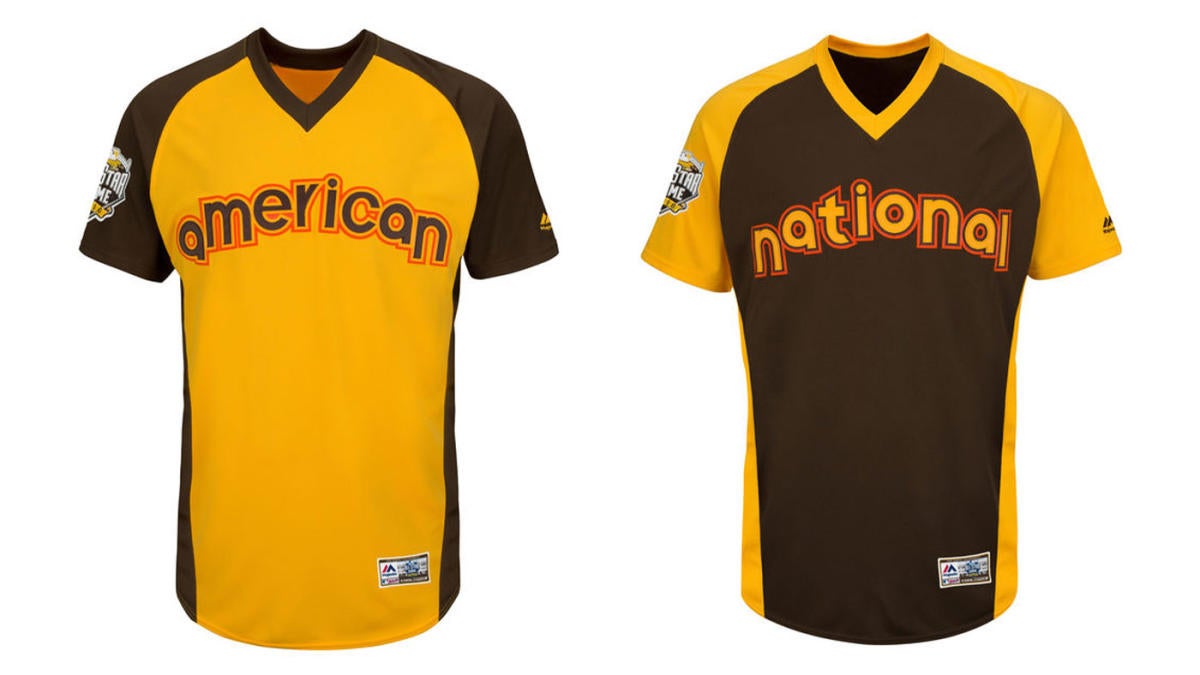 I have rated the 2016 All Star jerseys the worst because of how ugly these really are. The fact they made these jerseys in 2016 blows my mind. I can see they were attempting to do some sort of retro look. The color scheme is brutal and the lettering looks like a toddler made it. I cannot stress how much these jerseys make me PISSED.
Comment below which jerseys I missed!