The early parts of fantasy football drafts are loaded with options. With re-draft ADP's starting to take shape, the first few rounds are dominated by the running back position. But PPR formats are starting to become the norm, making the wide receiver position more important to your championship chase.
If you prefer a visual format or want to see someone challenge my rankings, check out this video! If you enjoy it, drop a like and subscribe to the channel.
In the last 3 seasons there were at least 4 wide receivers that finished inside the top-10 overall in fantasy points (not including quarterbacks). If you hit on an elite wide receiver you'll get a significant advantage over your opponents. In order to help you identify these elite production wide receivers I have ranked the top-5 in fantasy football.
1. Tyreek Hill (Kansas City Chiefs)
If you're looking for elite wide receiver production look no further then the best offense in the NFL. Tyreek Hill is one of the most versatile weapons in football. He runs 41.1% of his routes from the slot and averages 17 rushing attempts a season. It's nearly impossible for defenses to contain a player who can be found in the slot, out wide or in the backfield.
Last season Hill was second in the NFL with 32 deep targets. This offense is predicated on throwing the football, Tyreek Hill and Travis Kelce are the focal point of it. The team is now relying on an incredibly inconsistent Mecole Hardman to fill in as the WR2, don't expect this to impact Hill's targets. This is an important consideration as touchdowns are key to elite wide receiver production, without any additions to the WR room expect Hill to have a healthy share of the 40+ TD's Mahomes will throw this season.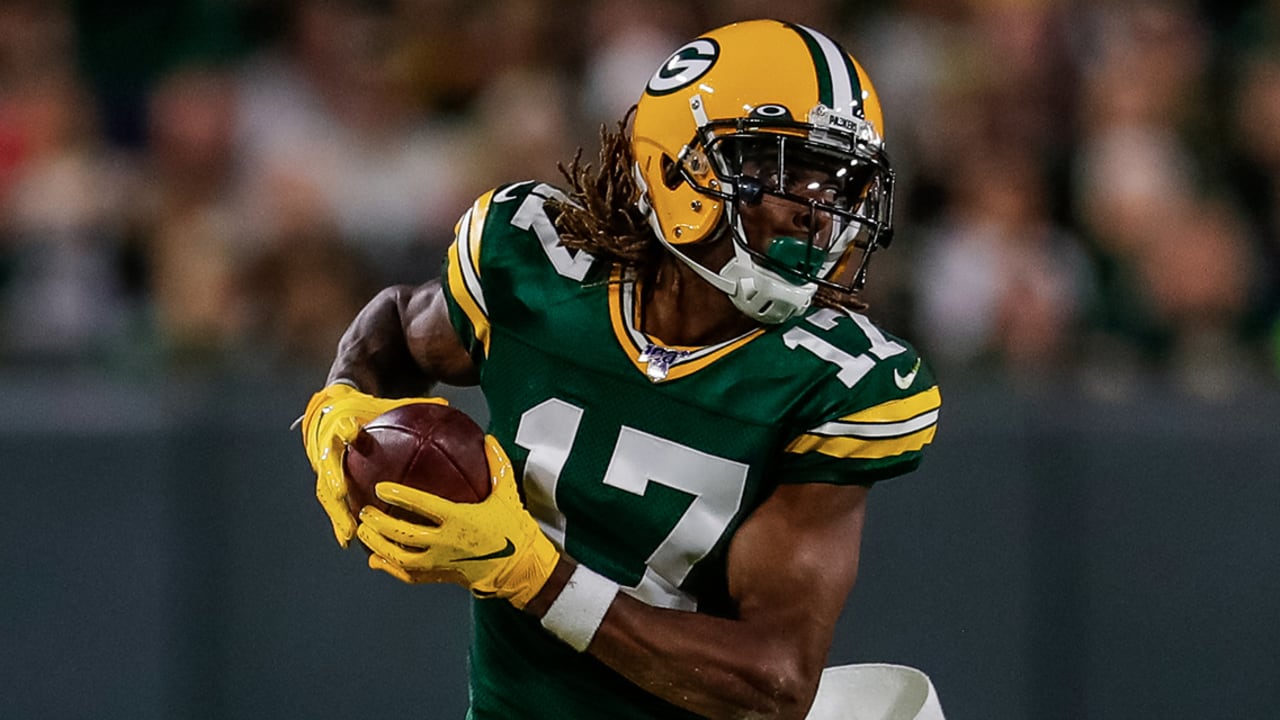 2. Davante Adams
Listen, Aaron Rodgers is going to be back in Green Bay this season. When he is, you can thank your lucky stars that you listened to me. At this point in the off-season a trade is severely unlikely and Rodgers doesn't have much leverage in this situation.
Let's dive into Adams though, who had a 34.1% target share last season, good for 1st in the NFL. This offense hasn't made any additions that will impact that share. The selection of Amari Rodgers could potentially fill the WR3 role. Where Adams really asserts himself in the elite fantasy category is the red zone. Last season he was the leader in red zone targets, the second best receiver was six behind. If you watch the tape you can see that when this team is inside the 20-yard line they make every effort they can to get him open.
If you are concerned with Aaron Rodgers holding out and not returing this season, you can hang your hat on his red zone work. In 2017 when Rodgers missed most of the season with injury he was still 5th in the NFL in red zone targets. This was with Jordy Nelson and Randall Cobb being included in the offense. Adams is a WR1 with Rodgers or Jordan Love.
3. Stefon Diggs
Are you seeing a pattern here? The Buffalo Bills passing offense is predicated on getting the ball to Stefon Diggs. Last season the 27 year old led the NFL with 127 receptions, 12 more than the next highest receiver. He was also uber efficient with those targets, among the top 30 targeted wide receivers he had the second highest completion percentage.
This offense was bottom 10 in rushing yards per carry last season and is sticking with the same duo of Zack Moss and Devin Singletary. Expect the passing volume to continue and for Diggs to find the end zone more in 2021. Last season he only had a 6.3% TD rate, expect this number to be closer to 10% in 2021. Considering his amount of touches a 10% TD rate would put him as the WR1 overall.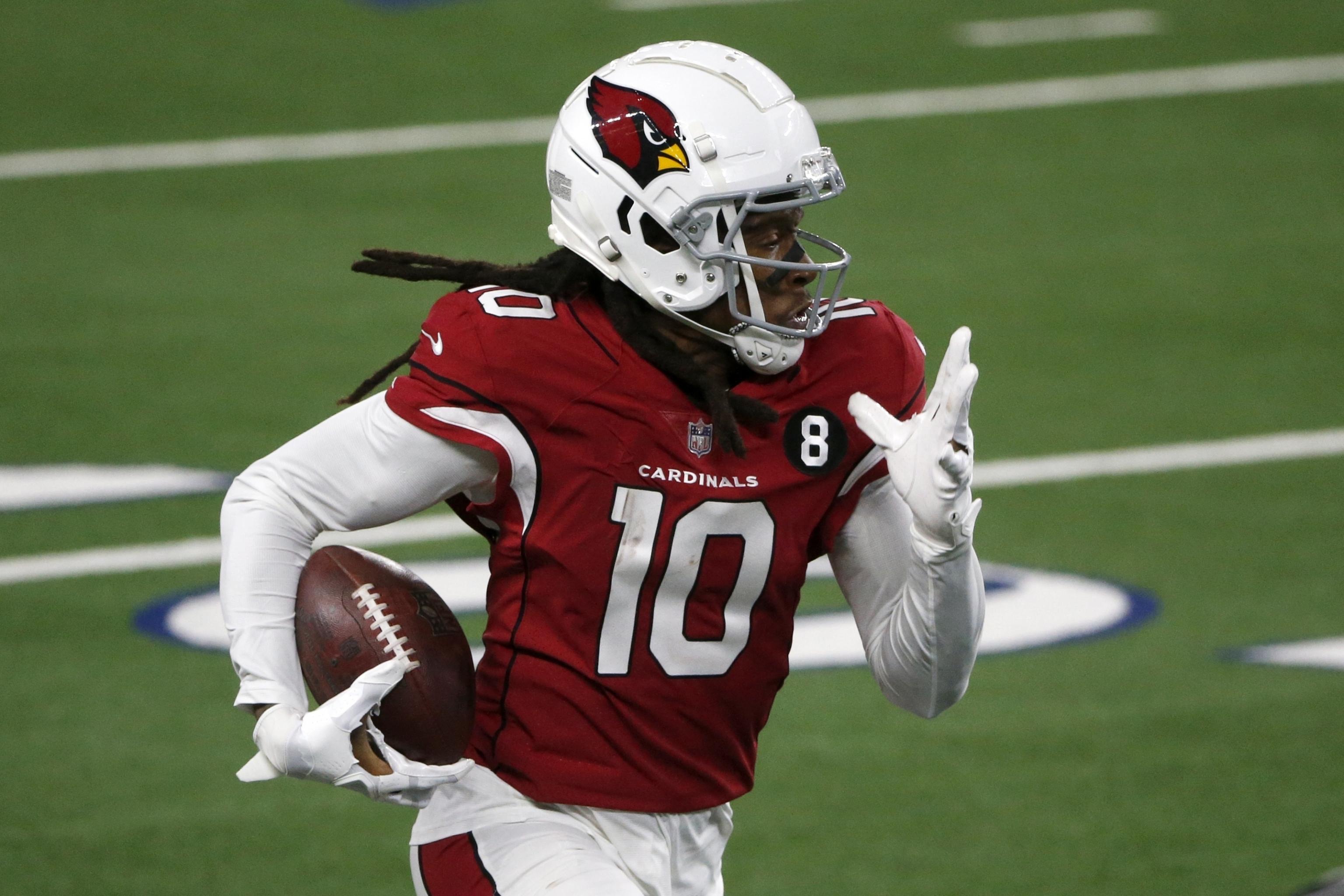 4. DeAndre Hopkins
At this stage in Hopkins career it seems like he is overlooked and viewed as an unexciting pick. But he is as consistent as they come and heavily relied upon in Arizona. He was second in the NFL in targets last season, just 6 behind Stefon Diggs. Where he was snake bitten last season was in the end zone.
Of the 23 players last season with 20 or more red zone targets he had the lowest amount of touchdowns (3). This was his lowest rate since 2016, you can take a look at the quarterback play in Houston that season to make that conclusion. As well, no receiver that finished in the top-8 in PPR had less than 8 TDs other then Hopkins in 2020. He managed to finish as a WR4 with only 6 touchdowns last season.
By drafting DeAndre Hopkins you are getting a safe player, due to his targets but also a player with high end upside if he finds the end zone a few more times in 2021.
5. Calvin Ridley
Last season the Falcons were fifth in the NFL in offensive pass plays. They've been a top-5 unit in pass plays for the last 3 seasons. With only 1 defensive addition in the first 2 days of the NFL draft I don't see this defense taking a big enough step to keep them in games and limit the passing game scripts.
This is where the fantasy outlook for Calvin Ridley gets very exciting. He doesn't have the name value of Michael Thomas or Keenan Allen but with the departure of Julio Jones he's in for a high target volume. In the 8 games Ridley played without Julio Jones in his career he's gone from 14.6 PPR points per game to 20.1. His target volume goes from 6.6 to 11.1 as well. Extrapolate those 8 games over the course of an entire season and he's on pace for 1700 yards!
One thing to keep an eye on with Ridley is how he manages against the oppenents top corners. In those games without Julio his touchdowns per game drops from 0.64 to 0.38. But when you combine his volume with the fact that he was 1st in air yards and deep targets last season he has everything you'd want in an elite fantasy wide receiver.
If you enjoyed this content check out my other fantasy football articles, follow @DoinFootball on Twitter and subscribe to our YouTube channel as we're posting videos every day!