5 Players to Avoid This Week on OwnersBox
It is tough sledding in fantasy football for week 7. With 6 teams on bye and plenty of injuries, you'll need to rely on some players you didn't expect to at any point this week. The key on OwnersBox though is to avoid the players that have earned an expanded role with a recently announced injury. Darrel Williams and Khalil Herbert were in over 30% of lineups in week 6. Even if these types of players play well, which they did in week 6, it's not going to help you move up the leaderboard.
In this article I'm going to give you 5 players that you should be avoiding this week on OwnersBox and even in your season long fantasy football lineups. Let's get you into the pay zone in week 7.
Ryan Tannehill ($6300) vs Kansas City Chiefs
At the quarterback position, Ryan Tannehill is my number 1 avoid this week against the Chiefs. It may be hard to believe considering the enticing matchup but he's sure to be highly rostered in GPP tournaments. Last week Taylor Heinicke was in over 30% of lineups and put up a dud of a week. There is also the fact that Tannehill hasn't exceeded 300 passing yards in 5 of his 6 games this season. He also has only scored 20+ fantasy points in 1 game and in that game he ran for 56 yards.
Regardless of game script, this team is running the ball all the time. In order for Tannehill to be successful he needs to be extremely efficient. He hasn't been that guy so far this season, with a 3.0% touchdown rate compared to 6.9% and 7.7% in the last two years. He's also been sacked 20 times this season through 6 games, last year he sacked a total of 24 times in 16 games! On OwnersBox you do get negative points for sacks as well.
I get the thought of playing him against a brutal Chiefs defense, but they're the worst team in the NFL against the run and Derrick Henry has been running wild this season. With the way Tannehill has been playing I would expect the run game to continue. No need to include in him in your OwnersBox lineups when he's likely to be 30% owned on the platform.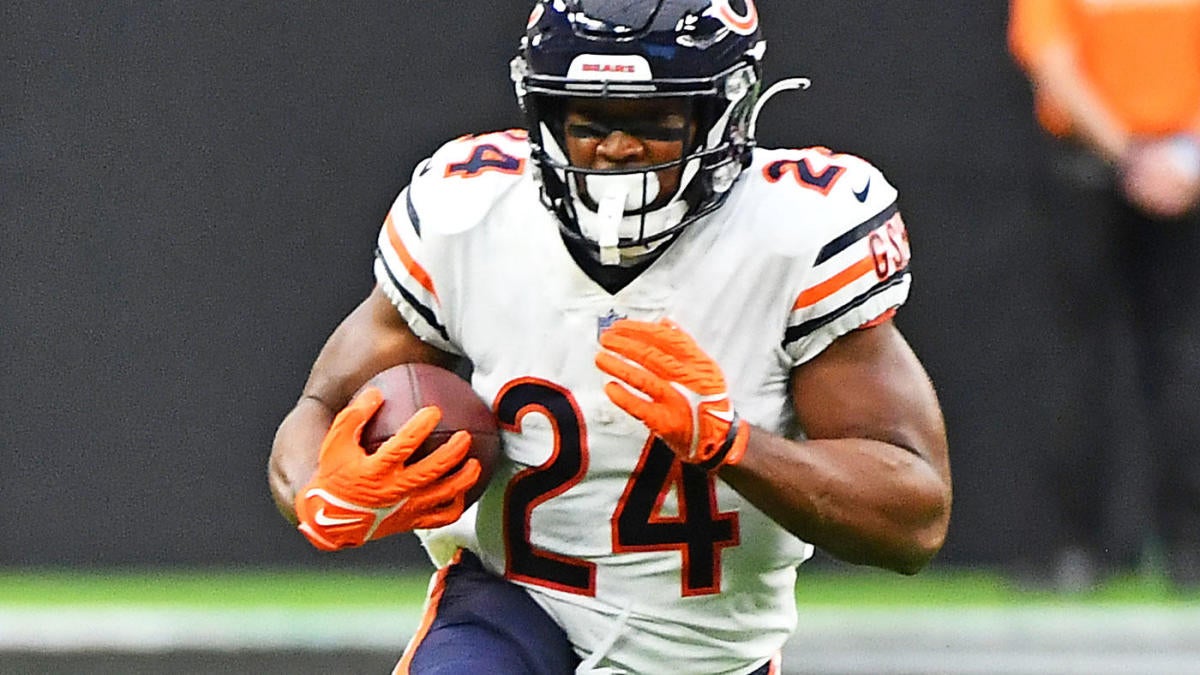 Khalil Herbert ($5600) vs Tampa Bay Buccaneers
There is absolutely no chance I am starting Khalil Herbert this week against the Bucs. Tampa Bay has the best run defense in the NFL and they're giving up a mere 11.8 fantasy points per game to running backs. Nobody is willing to run the ball against this team either as they are giving up just 54.8 rushing yards per game.
Damien Williams has a chance to return from the COVID list this week. So there's a chance he's splitting time against this Bucs defense as well. Even if he doesn't I would want to play the rookie running back. The last two weeks he's had 18+ touches, I don't think very highly of Matt Nagy, but running the ball 20+ times won't win you games against the Buccaneers.
Mike Evans ($6700) vs Chicago Bears
Predicting which Buccaneers wide receiver will finish with a top-12 fantasy performance is nearly impossible. Early on it was Godwin, next it was Evans and last week it was Antonio Brown. You can get some real explosions from Bucs receivers but can also leave dissapointed. This week I see Evans as the one to avoid.
Chicago Bears cornerback Jaylon Johnson has been one of the best defenders at the position. Johnson has been targeted 28 times, giving up just 13 receptions. He has an NFL passer rating against of just 60.0, ranking 6th amongst starting cornerbacks. Mike Evans runs the majority of his routes out wide and should draw coverage from Johnson often.
I'm willing to put a Bucs wide receiver in my lineup this week, like Chris Godwin, but Evans may struggle against the Bears top cornerback.
Christian Kirk ($4900) vs Houston Texans
The Cardinals slot receiver is coming off a big game against the Cleveland Browns last week. He caught 5 of his targets for 75 yards and a touchdown. But I still see Kirk as a risky play this week against the Texans. A lot of people will see Kirk as a player that is asserting himself in the offense and has a really easy matchup against one of the worst teams in the NFL. But in reality, the Texans are giving up just 17.3 fantasy points per game to the wide receiver position. This is the 5th lowest in the NFL.
Kirk has also been splitting time with Rondale Moore in the slot, he's definitely ahead in this battle as he has 73% route participation to Moore's 47%. But you also can't forget about the acquisition of Zach Ertz. In Philadelphia, Ertz was running nearly 50% of his routes out of the slot. There is no doubt that with this acquisition there will be a smaller piece of the pie for Kirk.
Both the Cardinals and Texans play at an extremely slow pace. There is plenty here to indicate that Kirk isn't worth the investment this week on OwnersBox and is a player I'd recommend sitting in your season long leagues.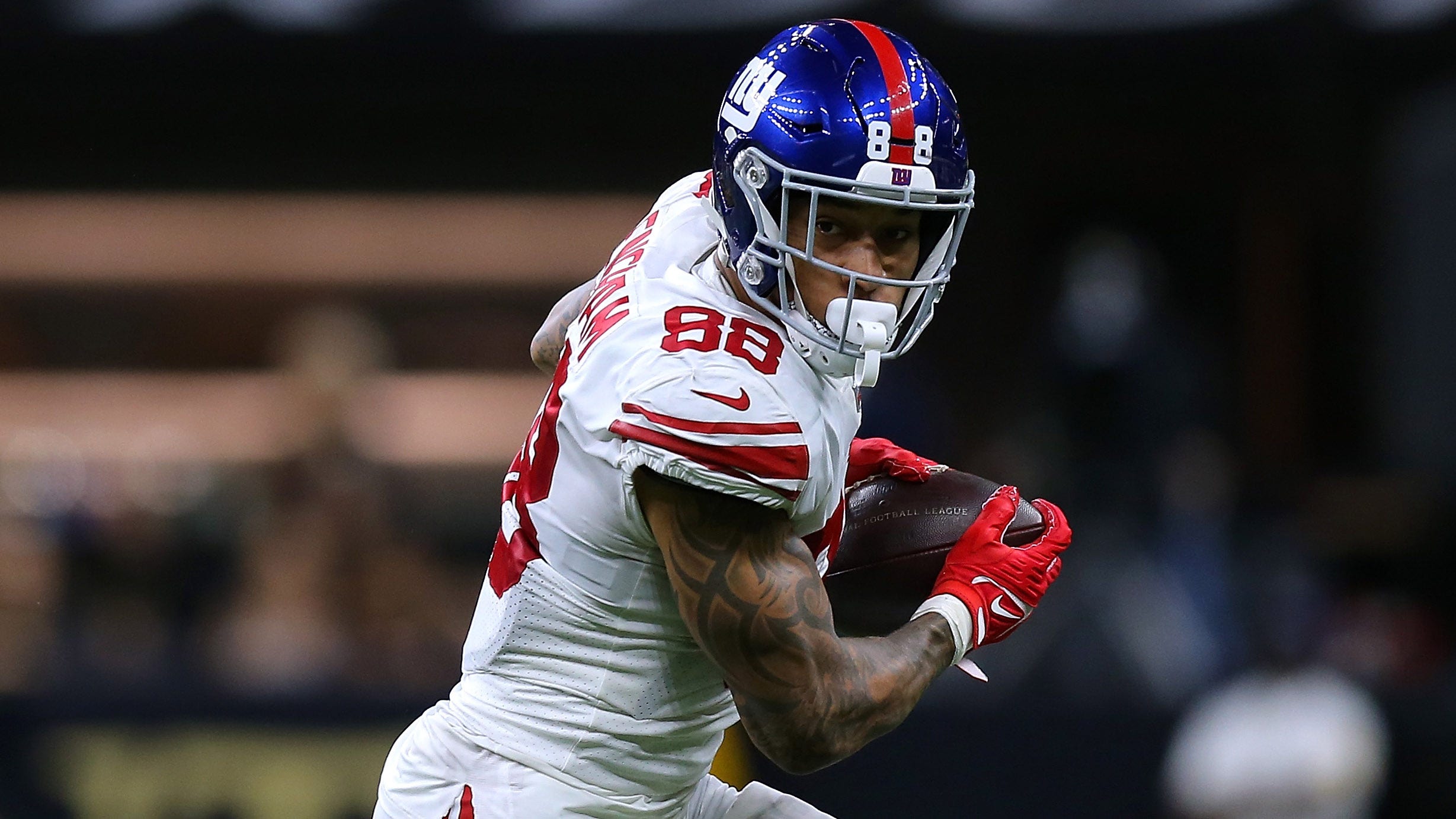 Evan Engram ($4300) vs Carolina Panthers
The Giants tight end just isn't worth the headache this season. You'd think with the plethora of injuries the Giants have been dealing with, Engram would become relevant. But at this point he just seems like a warm body to offensive coordinator Jason Garrett. Last week Dante Pettis walked off the street and doubled him in target share.
When looking for a tight end that isn't Kelce, Waller or Andrews you want to find touchdown upside. Engram has yet to see an end zone target this season and as this team gets healthier his role is only going to diminish. At this point, you can't trust Engram regardless of the matchup and the Panthers are starting to build an elite secondary.
OwnersBox has launched the first ever Weekly SuperFlex Salary Cap game! Use the promo code "DREW9" for a FREE $10 entry into our $25,000 Week 7 contest.