SuperFlex Strategy on OwnersBox
The OwnersBox SuperFlex Salary Cap game is here! For those of you unfamiliar we have introduced a better way to play weekly fantasy football. We've elimintated the kicker and defense positions and added a SUPERFLEX spot. Something that has never been seen before in the space. For those of you that have played fantasy football you know how unpredictable the kicker and defense positions can be. The addition of the SuperFlex brings more value to the quarterback, the most important position on the football field.
We're also letting you play the game for FREE! If you use promo code "DREW9" you will get a $10 FREE entry
In this article I will cover the basic strategy of optimizing your lineup on OwnersBox. As well, there is a unique approach you need to take when participating in tournament contests.
Fade The Public
Fading the public is the #1 strategy to finish inside the money. In other words, do what your competitors aren't. If you think a high profile player is undervalued this week then chances are so does everyone else in the contest. You need to target players that are being overlooked because of a highly coveted player in the same tier.
Let's use our week 1 prices as an example. I could be completely off here in this assumption, but what sticks out to you here? I would assume to many it is Christian McCaffrey. He's got a great matchup against the Jets and he is the consensus RB1 in season long formats this season. He's only $300 in salary away from the next RB. Dalvin Cook is also likely to be highly owned in weekly salary cap contests as he's playing the Cincinnati Bengals who gave up 5.1 yards per carry in 2020. Then there is Alvin Kamara, the easiest way to justify adding Kamara is that he is the top pass catcher in the Saints offense without Michael Thomas.
This brings me to the last running back in the elite tier. Derrick Henry is a player that is likely to be significantly overlooked due to the players around him. Henry is a player you need to target as a result. He's still got a great matchup against a bottom 10 rushing defense. But the most important note here is that he's likely to have a low roster percentage in your contests. If he outperforms the top backs I mentioned then you will ASCEND up leaderboards as a result.
When you're playing salary cap contests on OwnersBox you need to avoid conservative selections that even the most casual fantasy football players know about and will include in their lineups.
Stack Your Studs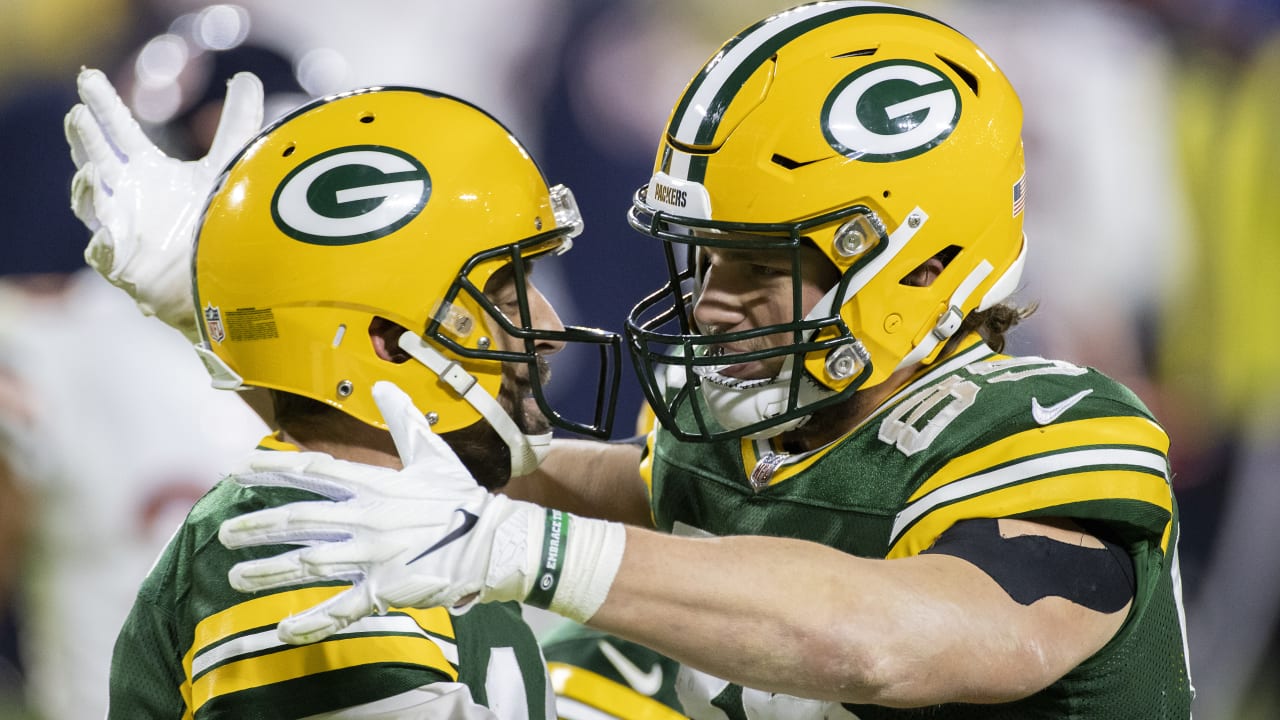 I mentioned earlier how important the quarterback position becomes in a SuperFlex format. Your season long experts are likely to tell you that stacking Justin Herbert with your earlier pick of Keenan Allen can really pay off. There can be down weeks where your tandem may not work out for you. But on OwnersBox contests are only a week long so you need to chase a tandem for optimal performance.
Basic logic would tell you that if there is a quarterback you like enough to put in your lineup for the week then there is a pass catcher that could benefit from his performance. If it doesn't work out, you likely won't finish inside the payout zone. But this is the risk you need to take to win a contest with a large amount of entries.
An important wrinkle I like to implement with this strategy is blending the "fade the public" strategy with my "stack your studs" strategy and look to pair my QB with a more unlikely partner. Instead of pairing Baker Mayfield with Odell Beckham Jr ($5400) I'll look to a cheap high upside target in Donovan Peoples-Jones at $3700.
Diversify Your Lineups
When you're entering large tournament contests be sure to enter multiple lineups. If you use the two strategies I mentioned above and include them in all your lineups you'll find yourself in the payout zone enough to make a profit. Be sure to diversify your investments in players. Don't have your week riding solely on Baker Mayfield and Donvan Peoples-Jones. If you're in on a few different stacks and getting a number of players that are low rostered in different lineups you'll hit a big payout.