1st Round Fantasy Football Mock Draft
It's never too early to start thinking about the 2022 fantasy football season. With the last week of the fantasy football season upon us, some of you are already thinking about who you'd want to be targeting with your initial pick next season. With the 2021 injuries to the two biggest players in fantasy football, Derrick Henry and Christian McCaffrey, I see people going in a lot of different ways with the first round.
Let's get into my projected first 12 picks of the 2022 fantasy season!
1. Jonathan Taylor (RB) – Indianapolis Colts: Can you believe there was concern over the involvement of Marlon Mack and Nyheim Hines in the Colts offense? Through 13 weeks of the NFL season Taylor is averaging 21.3 touches per game and 23.7 fantasy points per game. Much like Derrick Henry in 2020, Taylor is on track to eclipse 2,000 total yards this season.
2. Najee Harris (RB) – Pittsburgh Steelers: Harris hasn't been a very efficient back this season but that efficiency can only improve when the Steelers invest in their offensive line. Harris has more receptions than Austin Ekeler and D'Andre Swift, as well as more rushing attempts than Ezekiel Elliott and Dalvin Cook.
3. Derrick Henry (RB) – Tennessee Titans: The Jones fracture injury that Henry sustained this season will allow him to return again this season for the Titans playoff run. Henry is the straw that stirs the drink under Mike Vrabel's offense. Henry has played just 8 games this season and he's still 3rd in rushing attempts this season. That type of volume won't change in 2022.
4. Christian McCaffrey (RB) – Carolina Panthers: The slew of injuries that the Panthers running back has been dealing with will likely keep him out of the top-3 picks. But what keeps him in the top-5 is the 21.8 fantasy points he's averaged in the 10 games he's played the last two seasons. There will always be the "what if" when it comes to McCaffrey during draft season.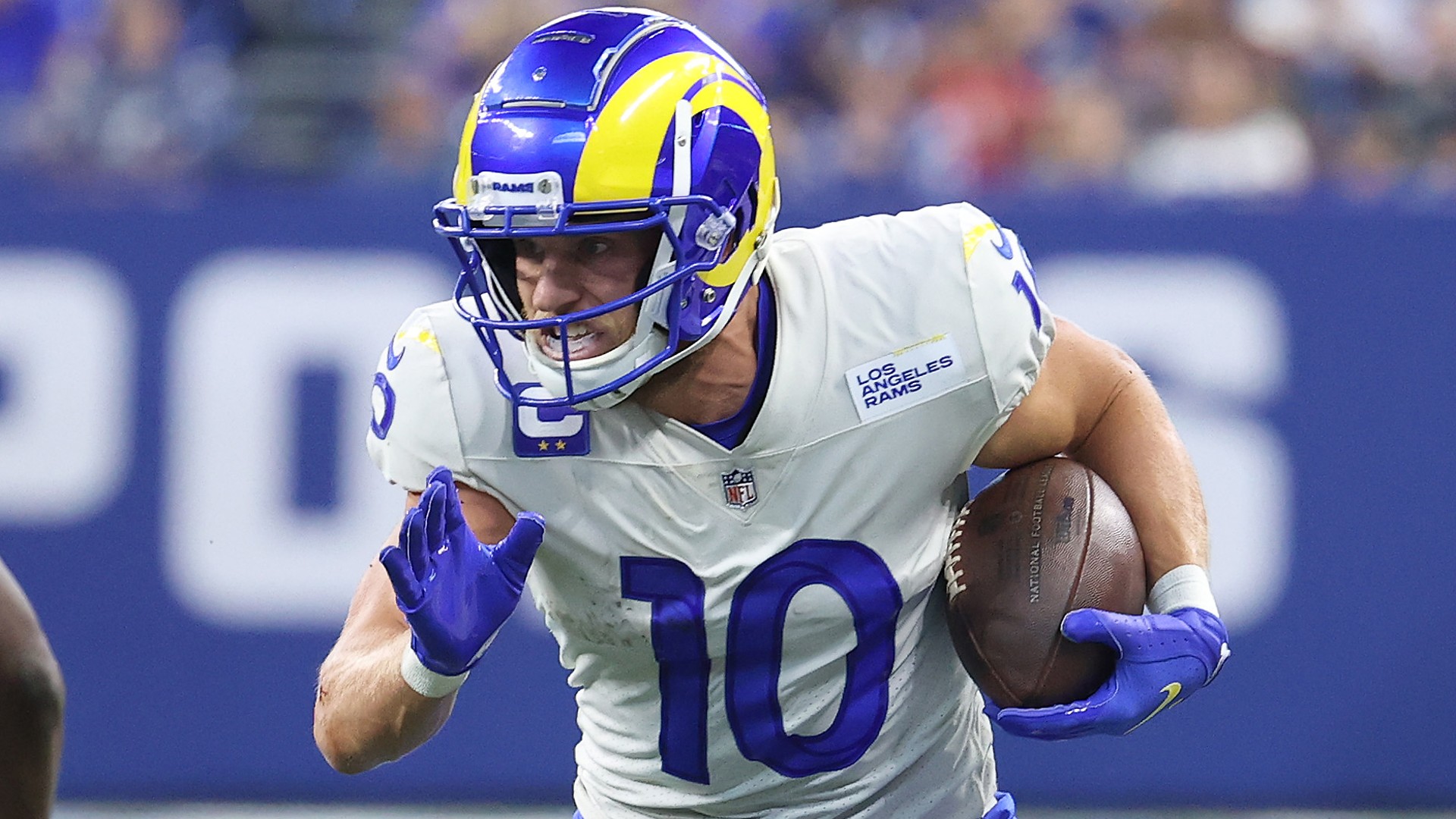 5. Cooper Kupp (WR) – Los Angeles Rams: The Rams wide receiver has the most fantasy points per game among all players, including quarterbacks, this season. With Robert Woods return date unknown and Odell Beckham only with the team for the rest of 2021 a repeat season could be in the cards. If Kupp continues his current pace, he could break the single season receiving yards record set by Calvin Johnson at 1,946 yards.
6. Austin Ekeler (RB) – Los Angeles Chargers: Ekeler has been one of the leagues few workhorses this season. The Chargers have not been able to find a second running back to spell him. That could be something the team addresses and impacts his 2022 draft stock. Ekeler has recorded 15 touchdowns so far this season, already surpassing his career high. There could be some regression next season but he's still a PPR machine.
7. Alvin Kamara (RB) – New Orleans Saints: The transition of the Saints offense and it's struggles certainly limit Kamara's upside in 2022. But he's been getting more opportunity per game than Jonathan Taylor, averaging 23.8 touches per game. He's the focal point of the offense and that won't change next season.
8. Dalvin Cook (RB) – Minnesota Vikings: The Vikings running back will be 27 years old when the 2022 season kicks off but he's also been a player that can consistently play through injuries. He's been efficient too, only Jonathan Taylor, Nick Chubb and Tony Pollard have a better yards per carry with 100+ attempts.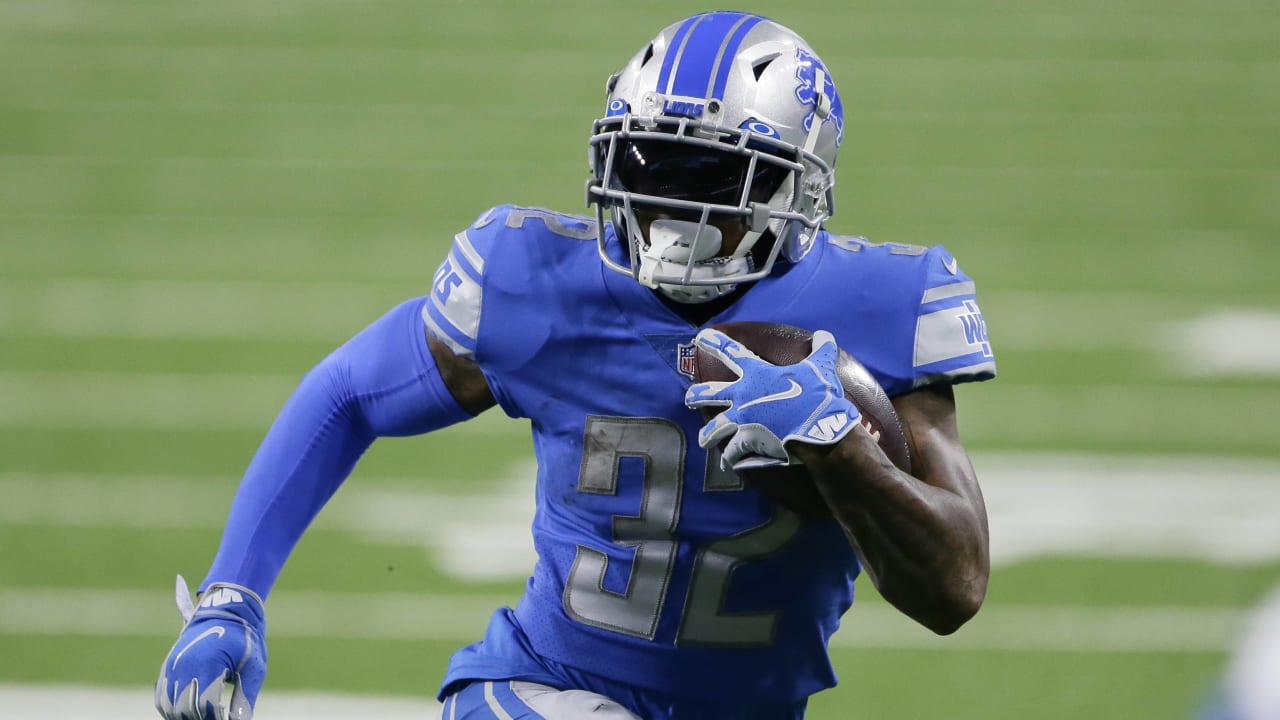 9. D'Andre Swift (RB) – Detroit Lions: Swift could finish the 2021 season with 200 rushing attempts and 75 receptions, a feat only a few other backs have the chance to accomplish this year. With the change to Dan Campbell calling plays he's seen a significant amount of rushing attempts in the second half. There will be a lot of Christian McCaffrey comparisons throughout the off-season.
10. Ezekiel Elliott (RB) – Dallas Cowboys: Tony Pollard has played extremely well this season, there will be plenty of argument from media for this to be a 1A/1B type backfield. There is no indication in 2021 that will happen though as Zeke has had 13 of the teams 14 carries inside the 5. He's also getting 68% of the teams red zone rushing attempts.
11. Davante Adams (WR) – Green Bay Packers: I am of the belief that wherever Aaron Rodgers goes, Adams will go. He hasn't put up the ridiculous amount of touchdowns from 2021, that was bound to regress, but he's made up for that by averaging the most yards per game of his career. He's one of the most consistent player at the position.
12. Nick Chubb (RB) – Cleveland Browns: The Browns running back has been the most efficient back in the NFL for the last two years. In 340 attempts over 2020 and 2021 he's averaging 5.7 yards per carry. He's probably the most difficult player to tackle not named Derrick Henry. A healthier Baker Mayfield should help the offense as a whole as well as Chubb's touchdown rate.
OwnersBox has launched the first ever Weekly SuperFlex Salary Cap game! Use the promo code "DREW9" for a FREE $10 entry into our $15,000 Week 14 contest.