Wide Receiver Draft Strategy in 2021
The wide receiver position in fantasy football is the deepest in your draft. Thus your wide receiver draft strategy can be deployed in many different ways when assembling your team. You can feast on the top tier players at the position early on and implement a "ZERO RB" approach. Or you can wait on wide receiver and work through the depth that is available between rounds 4-8. You can likely find success in either strategy but there is a way to attack the position this season that will prove more likely to result in fantasy football championships.
When looking back on last season you'll notice more than a few players ended up finishing inside of the top 12 that were being drafted as wide receiver 2's or front end 3's.  There are four that stick out most. D.K Metcalf had an ADP of 45.3 (WR19) and finished as the WR7. Stefon Diggs had an ADP of 65 (WR27) and finished as the WR3. Keenan Allen had an ADP of 53.5 (WR23) and finished as the WR12. Calvin Ridley had an ADP of 40.9 (WR16) and finished as the WR5.
This is a constant at the position year after year, in 2019 it was Kenny Golladay, Tyreek Hill and Courtland Sutton. There are these types of players available to you this fantasy football season as well.
In the first two rounds of your draft you should focus on the running back position. Once the third round comes you should consider getting your number one wide receiver. Terry McLaurin, Allen Robinson and Mike Evans make for great options in that round.
If there is still a top tier running back like D'Andre Swift or J.K Dobbins that falls to you in the third round then don't hesitate to stack your starting lineup with 3 running backs in the first three rounds of your draft. You still have WR1 upside with the group of players available in the fourth round. CeeDee Lamb, Robert Woods and Tyler Lockett have high end quarterback play that can lead to a top 12 finish.
There are 64+ starting wide receivers in the NFL. The opportunity for players to outperform their draft position is much higher than the opportunity for a running back to do so. This is why targeting the wide receiver position through rounds 4-10 is so important. There are 2 wide receivers in particular that you should emphasize selecting in those rounds.
Mike Williams (Los Angeles Chargers) – ADP 10.09 (WR49)
Mike Williams enters 2021 on the final year of his contract. He's also been introduced to a new coaching staff under Brandon Staley. New Chargers offensive Coordinator Joe Lombardi has spoken highly of Williams skill set and intends to put him to work. He even mentioned using Mike in the X position that Michael Thomas played under Lombardi in the Saints offense.
"As much as this offense will resemble New Orleans, he plays the 'X' and the ball has always kind of found the 'X' receiver in this offense. I think that there will be some natural production that comes his way because of the nature of the offense. If I were a betting man, I'd bet on nice numbers coming from him on the stat sheet, that's for sure."
Williams is one of the best deep ball wide receivers in the NFL and has proven versatility when it comes to producing fantasy points. In 2018 he scored 10 touchdowns and in 2019 he amassed over 1000 receiving yards. In games without Hunter Henry last season Williams averaged 16.1 PPR points and 8.5 targets per game. Jared Cook was signed in the off-season to replace Henry but at his age he will not take over all of his 93 targets. Leaving more of the pie for Williams to take over.
Williams has the opportunity to return serious value to fantasy owners who take him in the 10th round of their drafts.
Tyler Lockett (Seattle Seahawks) – ADP 5.08 (WR22)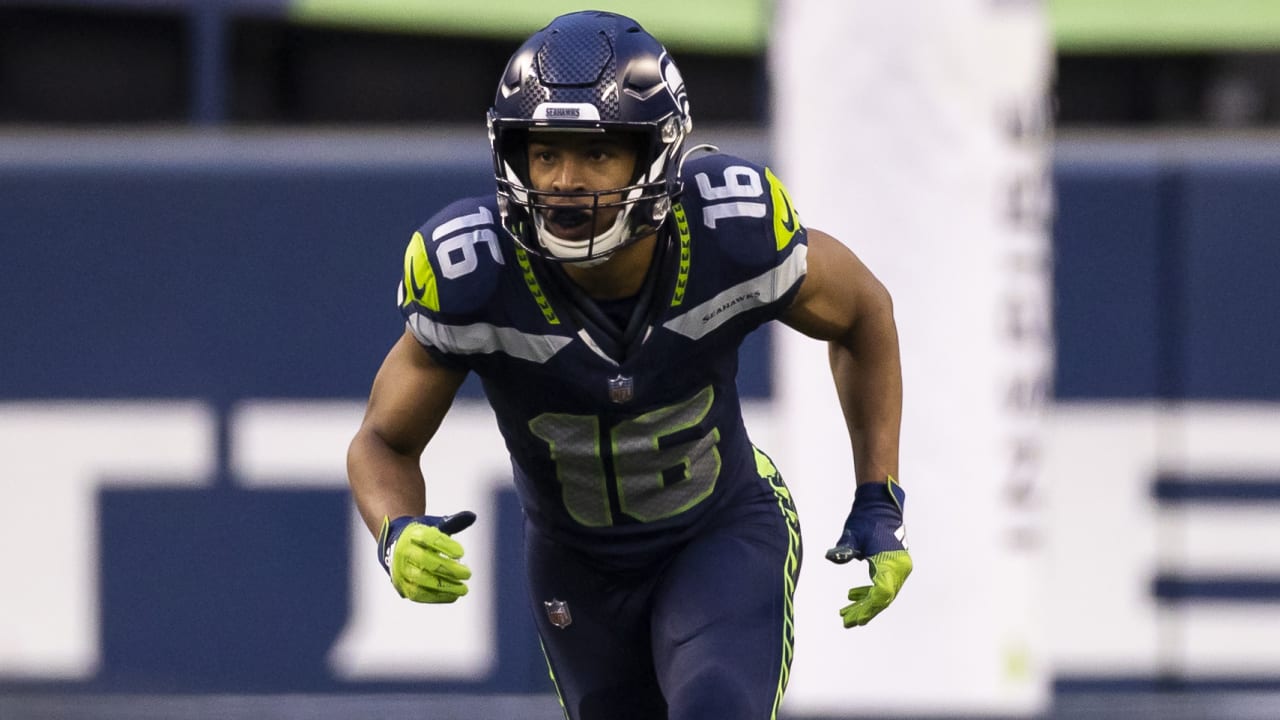 Tyler Lockett's ADP is one of the most perplexing amongst all wide receivers to me. Let's start with his finishes the last 3 seasons. In PPR formats he has finished as the WR8, WR13 and WR17. I'm sure there were many Tyler Lockett owners that felt burned by him last year despite his top 8 finish. He started out very hot but in the fantasy playoffs his fantasy point totals in PPR were 10.2, 7.4 and 7.4.
Is this inconsistent finish something that we can expect to continue year after year? I can't see that with the type of targets he receives. Lockett ran 54.4% of his snaps out of the slot last season and finished 11th in the NFL in targets with 132. He only had one deep target per game in 2020. This type of work should provide a predicatable floor. Players who have wide ranging outcomes typically see a much lower volume but high upside, deep targets that can lead to boom weeks. This isn't what Lockett's game is predicated on so you should expect to see more consistency in 2021.
There is no need to worry about Pete Carroll's emphasis on running the ball in 2021. In 2018, when Lockett finished as the WR17, the Seahawks had the 2nd most rushing attempts in the NFL. In 2019, when Lockett finished as the WR13, the Seahawks had the 3rd most rushing attempts in the NFL. His average draft position in 2021 just doesn't line up and you need to take advantage.
If you enjoyed this article check out our complete Fantasy Football Draft Guide! Also, we are launching our new Weekly Tournament game for NFL this season so be sure to look out for that. We will be doing free-rolls and large prize pools all season! Download the OwnersBox Fantasy Sports app today!