Tight End Draft Strategy for 2021
The tight end position is one of the most complex in fantasy football. Because of this, you can create a significant advantage over your leaguemates by approaching the position correctly in your drafts. I have a very clear and strong tight end draft strategy that you should implement in your fantasy football league drafts this season. In this article I will cover the leaders of the position group in ADP along with two individual players you should target this season.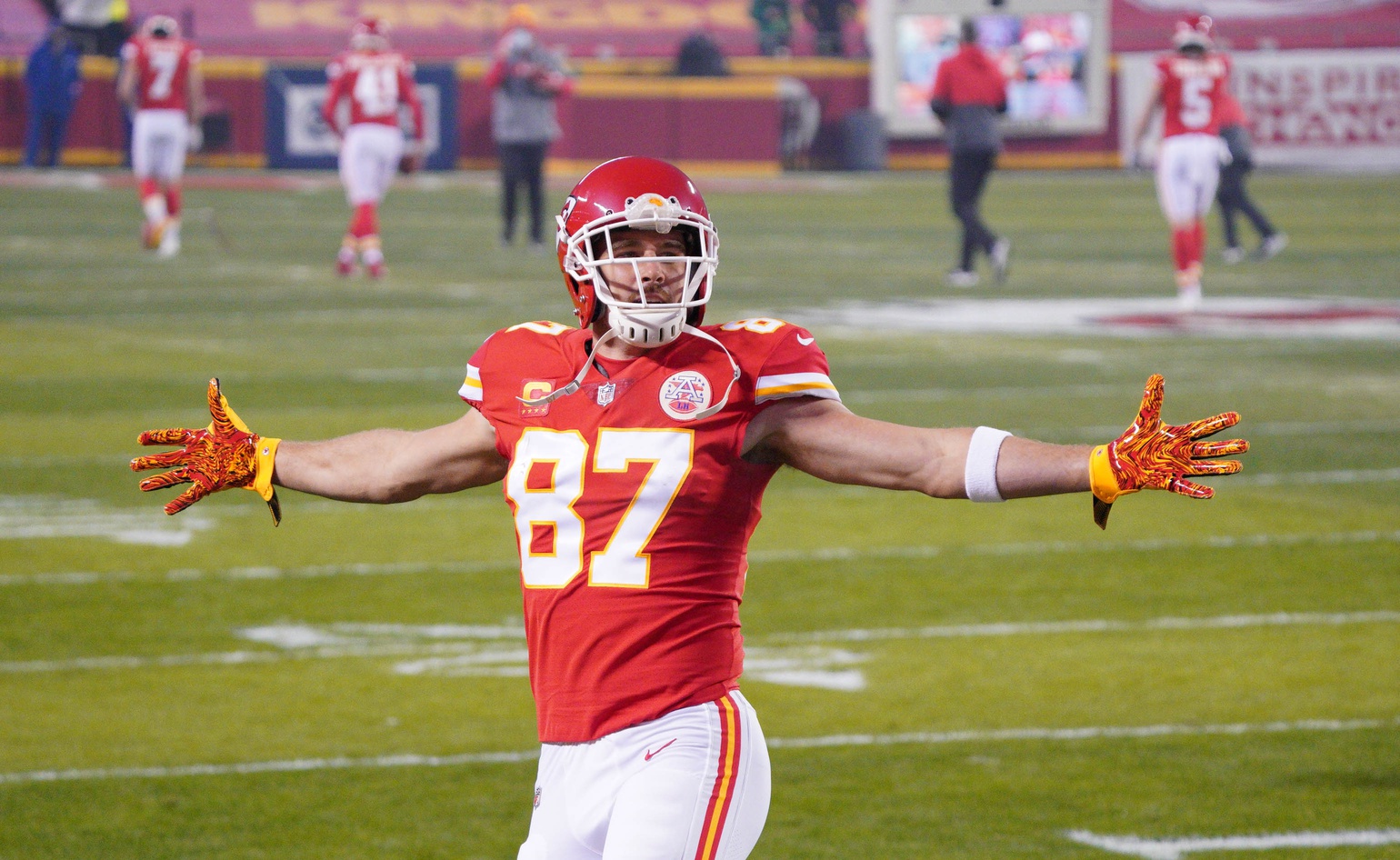 Let's start with the one clear alpha of the group. That is Travis Kelce, he's in a league of his own. If you're drafting in the backend of the first round then go get him, he produces as a WR1 from the tight end position. Last season, excluding quarterbacks, Kelce finished with the 7th most fantasy points overall in PPR formats. As well, in the last 5 seasons his average FLEX finish is 16.8. You combine his output with the premium of the position and he's well worth his ADP.
The second tier is straightforward as well, Darren Waller and George Kittle are elite fantasy assets. If you see these two in the last few picks of the second round or anytime in the 3rd then if healthy they'll live up to the draft capital. These two players are locked and loaded for 100+ targets over the course of a full season.
Let's quickly touch on the tantalizing rookie Kyle Pitts. His lofty expectations for 2021 have resulted in an ADP of 48 overall or pick 4.12. Don't get me wrong, Pitts is a fantastic talent who I believe will be a dominant player in the NFL. In order to be the TE4, which is what his draft value indicates, he will need to put together the greatest rookie tight end season ever. Do I think he can do it? Yes. Am I willing to take him over players like Robert Woods, Chris Godwin or DJ Moore? No. You need to be sure you are extracting the most possible value out of each of your rounds and Pitts has inherent risk that doesn't fit that description.
That leads us to my recommendation in draft strategy this season. If you miss out on Kelce, Waller or Kittle in the first 3 rounds DO NOT PANIC. Don't overdraft players like Dallas Goedert, Kyle Pitts, TJ Hockenson or Mark Andrews. Leave these players for your leaguemates to take too early. There is tremendous value on the tight end position in the 10th-12 round. The drop off from last years TE2 (Darren Waller) to the TE3 (Logan Thomas) in PPR formats was over 100 points! We are likely to see significant seperation from the top 3 to the the tight ends that finish 4-12. Meanwhile the conensus TE5 Mark Andrews is going only 2 rounds later than Waller. This ADP is so inconsistent with the production you get out of the player.
There are plenty of players that are available late in your draft that are capable of producing at the level that the TE5 scores. Just look at last season when Robert Tonyan and Logan Thomas finished inside of the top 5 at the position with ADP's well outside the top 30. There is plenty of value in the 10th-12th round of your drafts right now where you can capitalize on the poor decision making by your leaguemates.
There are two players in particular that you should be targetting in those later rounds I mentioned.
Tyler Higbee (Los Angeles Rams) – ADP: 10.03 (TE14)
The tight end room in Los Angeles has featured the same cast of characters for the last 4 seasons. Those three players are Johnny Mundt, Gerald Everett and Tyler Higbee. Fast forward to 2021 and Gerald Everett is now a Seattle Seahawk. He leaves with him 41 receptions, 417 yards and 1 touchdown from 2020.
Last season Tyler Higbee ran routes on 56.7% of the Rams passing plays. This led to just an 11.3% target share, ranking 29th at the position. Gerald Everett maintained the same target share last season along with 46.7% route participation. in the last two seasons there have been 126 and 156 targets to the tight end position.
Now let's look at what Tyler Higbee has done in games without Gerald Everett. Since 2017, Higbee has played 8 games without Everett and has averaged 15.7 PPR points per game and over doubled his target share from 3.5 to 7.3 a game. What's even more exciting for Higbee's outlook is the addition of Matthew Stafford. This offense is going to be much more successful in the passing game this season and Higbee will be the benefactor in the red zone.
You can get this guy in the 11th round of your fantasy drafts and he has clear top-5 TE upside.
Adam Trautman (New Orleans Saints) – ADP: 14.03 (TE19)
The pass catchers shelf in New Orleans is bare for 2021, even more so with the absence of Michael Thomas to start the season. Alvin Kamara could be the leader in target share this season, in 2021 he was the number 1 running back in the NFL in this category with 22.3%. But there is still plenty left for someone in this offense to capitalize on.
Looking back at last season, the tight end position was held down by Jared Cook, at least in the passing game. He did grade as the worst pass blocking tight end of all time last season (according to PFF) and is 34 years-old.  So it makes sense that they moved on. The tight end position has always been an important part of the Saints offense under Sean Payton, whether it's Jimmy Graham, Ben Watson or Jared Cook.
Enter Trautman, a 2020 third round pick out of Dayton. Who is an unbelievable NFL story, the 6-5 tight end played quarterback and cornerback in high school and had to call the University of Dayton to go play. He showed out in the FCS, setting school records and putting his elite catch radius on display. He has the size and hands to immediately dominate inside the red zone for the Saints. Jared Cook saw 17 red zone targets last year and caught just 8 of them. He still recorded 6 touchdowns! Since 2011 the top tight end on the Saints roster has averaged 7.5 touchdowns per season.
The Saints will prove this season why they invested the third round draft capital in Trautman. The best part for you? You can get him with the last pick in your fantasy drafts as he's often not selected.
If you enjoyed this article check out our complete Fantasy Football Draft Guide! Also, we are launching our new Weekly Tournament game for NFL this season so be sure to look out for that. We will be doing free-rolls and large prize pools all season! Download the OwnersBox Fantasy Sports app today!