With the emergence of more dual threat quarterbacks, the best strategy has shifted with it. Here's how you should tackle your Quarterback Draft Strategy:
Quarterback Draft Strategy in 1QB Leagues
A trend we've noticed with the top end quarterbacks is that they're going later than we've usually seen in previous years. Guys like Lamar Jackson or Kyler Murray are sometimes falling into the 5th round of 1QB leagues. We've always been big advocates for waiting on QBs, but if you can get the upside of one of those guys all the way back in the 5th, absolutely take that.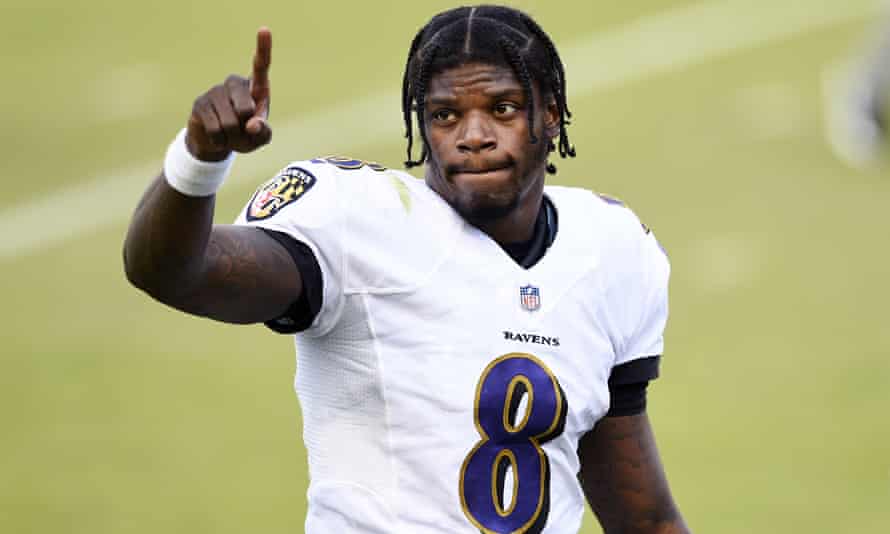 When it comes to the quarterback position in 1QB leagues, you really need to look for high upside guys, as there will be such a high volume of high floor QBs on the waiver wire. Guys like Matt Ryan, Kirk Cousins, Ben Roethlisberger and Derek Carr will give you a decent enough floor each week that if you don't get a high upside QB with rushing upside, you might as well just wait on the position entirely.
We're seeing an increasingly high number of dual threat quarterbacks in the league, and as expected, they're also the most valuable guys in fantasy. That's why someone like Jalen Hurts is seen as a massive breakout candidate this year, he's someone who could see 8-12 carries per game.
That's why we think the optimal strategy is either to get one of the top guys if they fall into the 5th/6th round, like Lamar, Kyler or Dak. Or, grab a riskier high upside QB, like Hurts, Lance, Fields or Watson and pair them up with a safer week to week floor guy like Tannehill or Brady. Either way, upside is what you need to look for in 1QB leagues, so make sure you get it.
Quarterback Draft Strategy in Superflex Leagues
As expected, quarterbacks are a lot more valuable in superflex leagues. It's not uncommon to see plenty of guys get drafted in the 1st round in 12 team leagues. This is because there's only going to be 32 starting quarterbacks on any given week, so if all of them are rostered, each team will have an average of 2.66 QBs. That becomes a problem once bye weeks role around, as some teams won't be able to throw in their 3rd QB into the superflex spot.
For that reason, getting 3 QBs is essential for my strategy. Having 2 weeks a year where you only start 1 quarterback and your opponent is starting 2 will put you at such a disadvantage, simply because of the floor quarterbacks provide. It might not sound like that big of a deal, but fantasy football is a game of inches. Having even 1 or 2 weeks a year going in with a disadvantage could be the difference between a championship team, and a team that misses the playoffs.
In terms of the types of players to target, the strategy is entirely different as well. Finding consistent floor guys is actually valuable, because they won't be readily available on the wire. So you need to draft 2 QBs that are considered locked in 16 game starters to ensure you don't get screwed (baring injury of course). Getting guys like Jimmy Garoppolo or Andy Dalton as your QB2 isn't reliable enough (unless you can get Lance/Fields to pair with them) for me to be happy with them.
Bottom Line
As always, you want to remain fluid in drafts, so don't feel like you have to reach on someone to strictly follow your strategy. If QBs are flying off the board and there's very few reliable ones left, but the value at RB or WR is still there, don't reach for the quarterback. If say Chris Godwin is still available in the 7th round, and QBs are flying, you've only got say Jared Goff left as an expected 16 game starter left, don't be stupid, take the best player.
QB Sleeper – Sam Darnold (Carolina Panthers)
There is no other way to put this, the Sam Darnold/Adam Gase partnership in New York went about as poorly as it could have possibly gone. The question is whether or not Darnold's game can improve with a change of scenery. Last season Darnold threw a career low 9 touchdowns on 364 passing attempts, which resulted in a pedestrian 2.5% touchdown percentage. Well below the league average. His best play last season wasn't even a passing play, it was a 46-yard touchdown run against the Broncos.
Darnold is in Carolina now after an off-season trade. The 2018 3rd overall pick is now surrounded with a fantastic coaching staff and group of weapons. He's got the supporting cast to surprise everyone this season. He's reunited with Robby Anderson, has the most versatile running back in the NFL with Christian McCaffrey and another proven receiver in DJ Moore. Not to mention the addition of LSU WR Terrace Marshall Jr in the draft.
Offensive Coordinator Joe Brady, at the age of 31, is one of the top offensive minds in football. In just one season at LSU he transformed what was an inefficient, old-school offense into the greatest offense in college football history.
Brady has always been a proponent of spreading out the defense and getting the ball to his speedsters and playmakers in space. Last season he was hindered by Teddy Bridgewater's inability to push the ball downfield. The offense was forced to spread the ball more horizontally than vertically. Entering 2021 the offense has all those playmakers and a healthy Christian McCaffrey. With the difference being Darnold, who has the arm strength and willingness to throw the ball deep which will make the offense a more vertical threat.
One positive note we can take from Darnold's 2020 season is his success in a clean pocket, his clean pocket completion percentage ranked 6th in the NFL at 77.5%. With improved play calling from Brady he's sure to see more clean pockets and more success in 2021. The best part being that in superflex leagues you can grab Darnold in the middle of the 8th round as the 25th quarterback off the board.
QB Breakout – Jalen Hurts (Philadelphia Eagles)
We touched on the importance of high upside at the quarterback position, especially for those of you in 1QB leagues. With the duality of his play as both a passer and rusher he's a great fit as the 12th quarterback off the board in the 8th round.
Hurts doesn't have the same athletic abilities and profile as a runner that Lamar Jackson does but he's certainly capable of handling a rushing workload. Last season Hurts averaged 16 rushing attempts and 89 rushing yards per game. To put this in perspective, Lamar Jackson averaged 67 yards on 11 attempts per game last season. This is of massive importance to fantasy owners. It projects Hurts at a safe floor even if he doesn't sustain the rushing totals in a 17 game schedule.
New Eagles OC Shane Steichen ran a lot of play action with the athletic Justin Herbert last season. This will help open up the offense for Hurts in 2021. We know what he's capable of as a runner but his 52% completion percentage wasn't where it needed to be last season. With the addition of rookie sensation DeVonta Smith he'll have a reliable target to look for on every play. Something this offense was desperately missing last season.
The Eagles also head into the season with the league's easiest strength of schedule. With the teams they are playing having a combined 2020 win percentage of .430. Get Hurts on your fantasy rosters as he has the upside to be a top 6 fantasy QB this season.
Follow me on Twitter: @sexypats
If you enjoyed this article check out our complete Fantasy Football Draft Guide! Also, we are launching our new Weekly Tournament game for NFL this season so be sure to look out for that. We will be doing free-rolls and large prize pools all season! Download the OwnersBox Fantasy Sports app today!