The OwnersBox SuperFlex Salary Cap game is here! The SuperFlex format eliminates the randomness and unpredictability of the defense and kicker positions while maximizing what fantasy players love most, offense! For beginners, it's a much more appealing game option with a more offensive outlook, and for experts, it takes away the luck and randomness, making it more skilled and highly competitive.

If you'd like to test out the platform for yourself, you can use the Promo Code "Drew9" for a free entry (one time only) into the OwnersBox $25k Week 5 Contest!
5 Undervalued Players
Tyler Lockett ($6,300) – This seems criminal for Lockett to be at $6,300. He has a couple down weeks and all of a sudden he's in the low 6 thousands. It's almost like that's exactly what Lockett is, a boom or bust type player. He had 3 games with over 30 fantasy points last season, and this week feels like it'll be one of those games. DK Metcalf is going to get shadow coverage from Jalen Ramsay, one of the best cover corners in the league. Lockett on the other hand will get David Long, who's got one of the worst coverage ratings through 4 weeks of the season. This just screams Lockett game, so make sure he's in your lineups.
Darrell Henderson ($6,000) – Another great value playing on Thursday night is the Rams running back. Henderson is been incredibly consistent so far (when healthy), receiving 13+ carries and 15+ fantasy points in all 3 games he's played so far. The Rams have also gotten him involved in the receiving game and just used him as an all around work horse. In week 4, he had 90% of the running back snaps and ran a route on 91% of the pass plays he was on the field for. He's one of those guys that gives you a safe floor, but also should expect to see a blow up game sooner rather than later.
Jakobi Meyers ($5,400) – Meyers has 41 targets through the first 4 weeks of the season, 26 of which have come in the past 2 weeks. He's the clear number 1 target for Mac Jones and is still be undervalued by most. He does lack any touchdown upside, as his last touchdown came all the way back in 2018, yes that's well before he even entered the NFL. With how involved he is in the offense, they're going to come eventually, but even if we don't see one this week, his reception floor is enough to make him a great play on OwnersBox.
Henry Ruggs ($4,600) – I don't think people realize how high Ruggs floor is in this offense. He's had 9+ fantasy points in each of the past 3 weeks, which I know isn't very high, but considering he's priced all the way down at $4,600, I will take that floor any day of the week paired with the upside he provides. Last season Nelson Agholor was Derek Carr's favourite deep threat, now Ruggs has completely taken over that role.
He already has 6 receptions of over 20 yards, after having just 8 through the entirety of 2020. Usually the deep threats on an offense are strictly boom or bust plays, but because of how often Carr likes going to Ruggs, he's got the boom capability, mixed with a safe floor.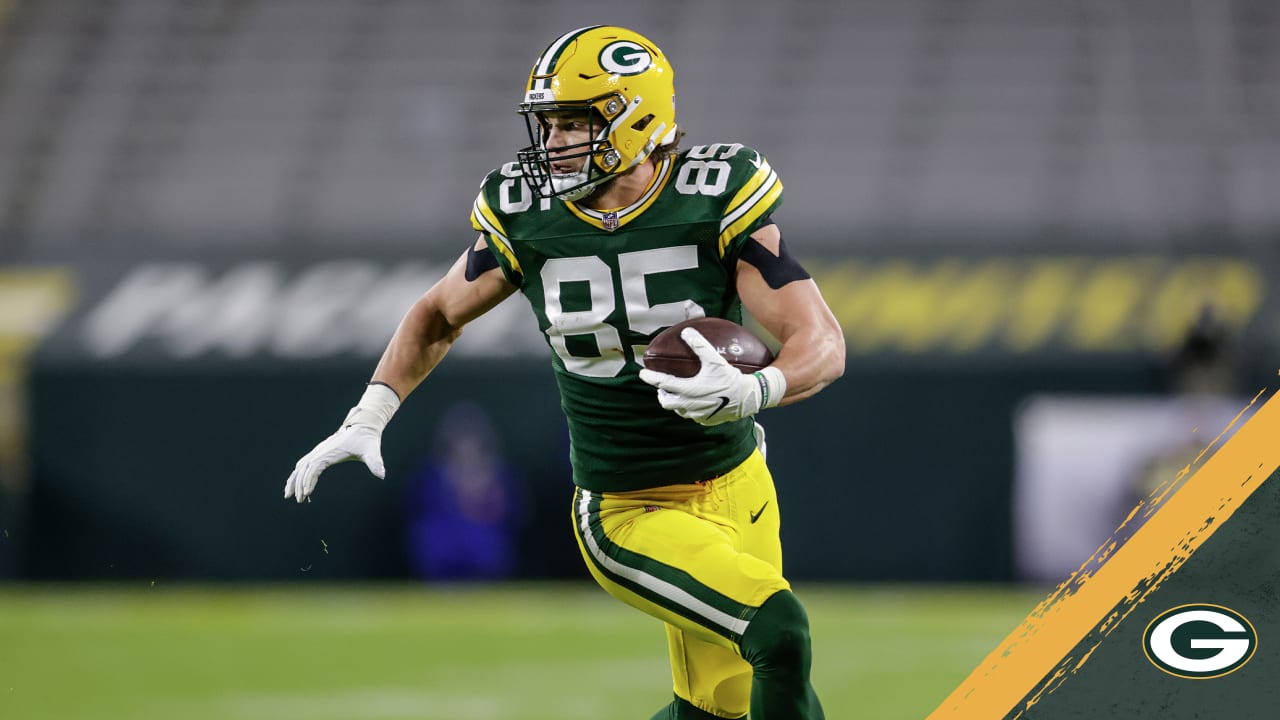 Robert Tonyan ($3,800) –  It's been quite a disappointing season for Tonyan so far, scoring 2 or fewer fantasy points in 3 of 4 weeks. That's what you need to expect from a low volume tight end play sometimes. Even last year, during his 11 touchdown season, Tonyan had a 5 game stretch where he recorded 3 or fewer receptions in 4 of them. He followed that up with 5 straight games with a TD and 4+ receptions in 4 of them. Because he's still attached to Rodgers, you need to expect the touchdowns will come, and with a matchup against the Bengals, he's poised to be on the receiving end of 1 or more of them this week.
Follow me on Twitter: @sexypats
OwnersBox has launched the first ever Weekly SuperFlex Salary Cap game! Use the promo code "DREW9" for a FREE $10 entry into our $25,000 Week 5 contest.