NBA Week 1 OwnersBox Lineup
The OwnersBox weekly NBA salary cap game is live now! You can play for free with code "NBA10". Good for a $10 free entry into the $5k Friday contest of the week!
What's great about playing 7-day contests instead of a daily game is the opportunity to make adjustments based on performance or minutes. Minutes being one of the most important factors as unlike some of your season long leagues efficiency doesn't impact your score. If you're not seeing the opportunity you expected from a player, you can make a swap during the week.
Let's get into my week 1 lineup…
Point Guard – Chris Paul ($22,200) & Tyrese Maxey ($21,600)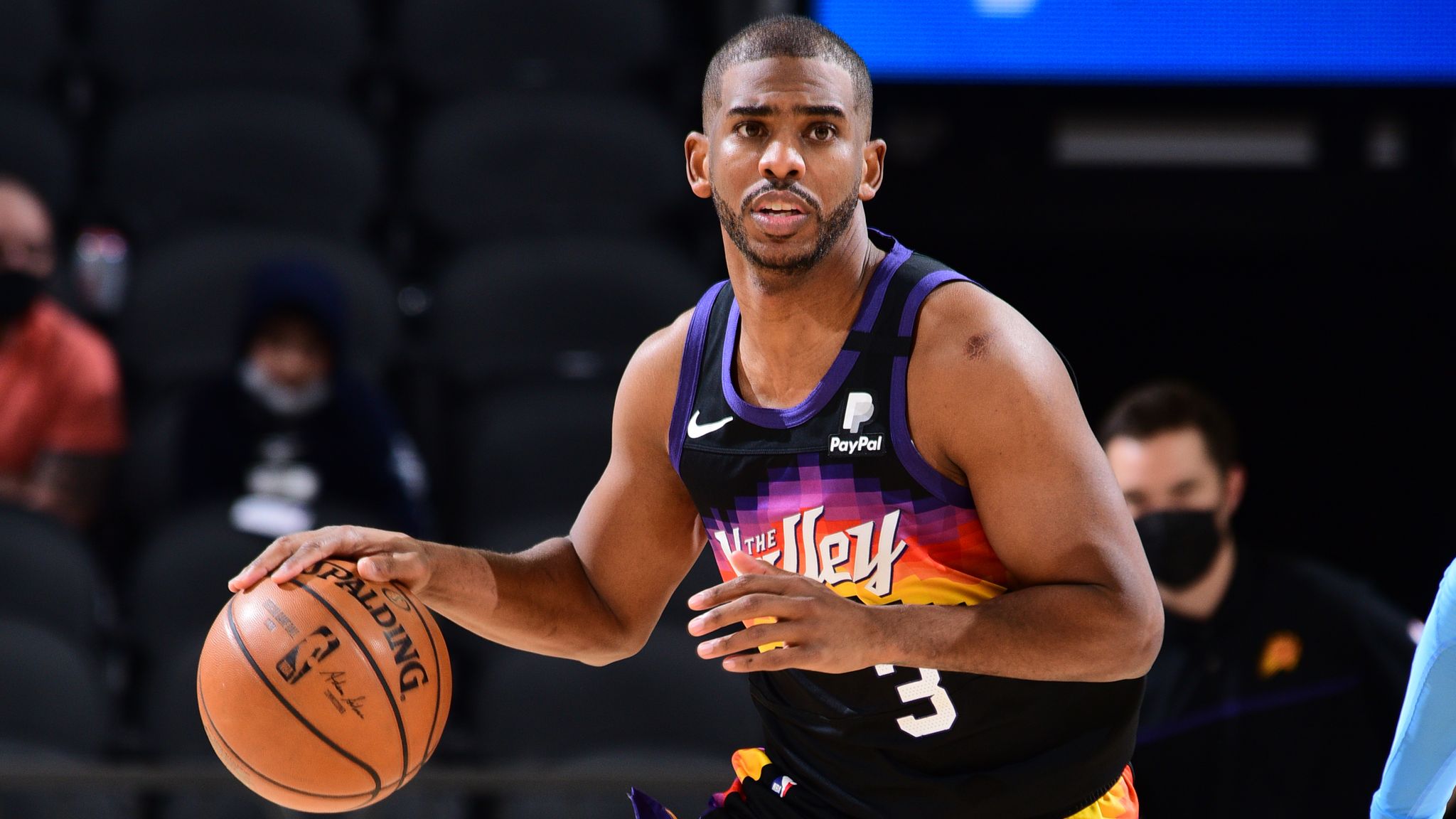 If you aren't familiar with NBA contests on OwnersBox, there are 6 game opportunities to meet at each position. If you exceed them you go into a best-ball format. Meaning for however many games you're over the lowest scores will be dropped.
I decided to go a game over at the point guard position as Paul is playing a back-to-back this weekend. Paul played 33:37 in an opening night loss to the Nuggets with a double-double to show for it. I'm not sure Paul will play both games of the back-to-back but I couldn't pass up a game against the Kings later on in the week.
Speaking of players that played over 30 minutes on opening night, Tyrese Maxey posted 31 fantasy points against the Pelicans in New Orleans. I can't see Ben Simmons getting into the rotation the next 7 days and the Sixers have 4 games in this 7-day contest. Not that efficiency matters on OwnersBox but Maxey shot 57% on 14 shots as well. If he sees this type of minutes and shooting volume he'll give my lineup a great floor.
Shooting Guard – Jordan Poole ($15,000) & Terance Mann ($15,900)
I decided to save some money at the shooting guard position. Jordan Poole is looking like a very volatile option. He's taken 32 shots through the first two games, which is a great sign for fantasy managers in points leagues. His turnover issues can't be overlooked though as he had 7 on Thursday night. The Kings and Thunder are the Warriors next two opponents though so if the shooting volume continues he can provide great value!
Terance Mann is a really interesting option for fantasy managers on the waiver wire. He tied for the team lead in minutes in their opener against the Warriors. This is even more peculiar when you realize that Mann is coming off the bench. It looks like the Clippers will be playing a lot of small ball this season so Mann should have the chance to fill up the stat sheet playing at guard and forward.
Small Forward – Cameron Johnson ($14,700) Bojan Bogdanovic ($18,000)
I'm not usually adding multiple players on the same team but the younger Johnson won't be sitting on either night of the this back to back. Johnson is the first man off the bench with Crowder being the man in front of him. The former UNC product is the lowest priced player in my lineup and with a distributor like Chris Paul he can make his open looks behind the arc.
The Jazz look just like they did last season, which is one of the best regular season teams in the NBA. Bogdanovic can turn into a must roster player if he finds consistency this season. He recorded 22 points on 10/17 shooting from the field on Wednesday. The Jazz play the Rockets and Kings this week, these two teams were 4th and 6th last defending the 3 last season.
Power Forward – Kyle Kuzma ($23,200) & Aaron Gordon ($18,000)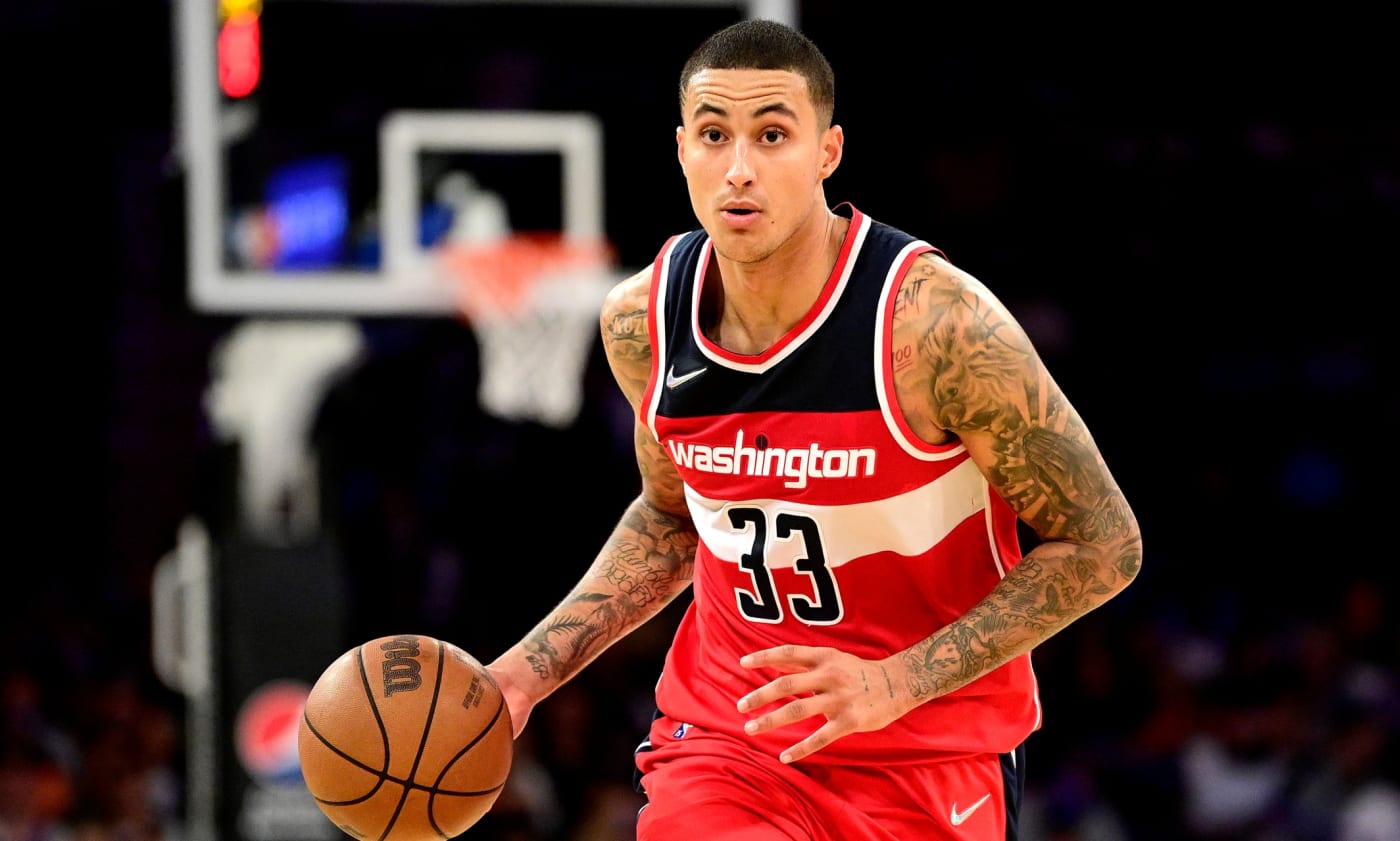 Kuzma looks like a steal for fantasy managers this season when you look at the volume he had against the Raptors. The issue was his efficiency and turnovers. Over the last two seasons in Los Angeles, Kuzma was averaging 11 field goal attempts per game in around 27 minutes per game. Now that he's in Washington he'll likely see well over 30 minutes and plenty of double-double opportunities.
With the Denver Nuggets expected to be without Jamal Murray for the 2021-22 season the acquisition of Aaron Gordon has been that much more important. It can be tough to find low priced players that can give you value at power forward. With Gordon getting less attention playing alongside Nikola Jokic he's getting open looks and ultimately some more volume if he heats up.
Karl-Anthony Towns ($29,700) & Richaun Holmes ($21,600)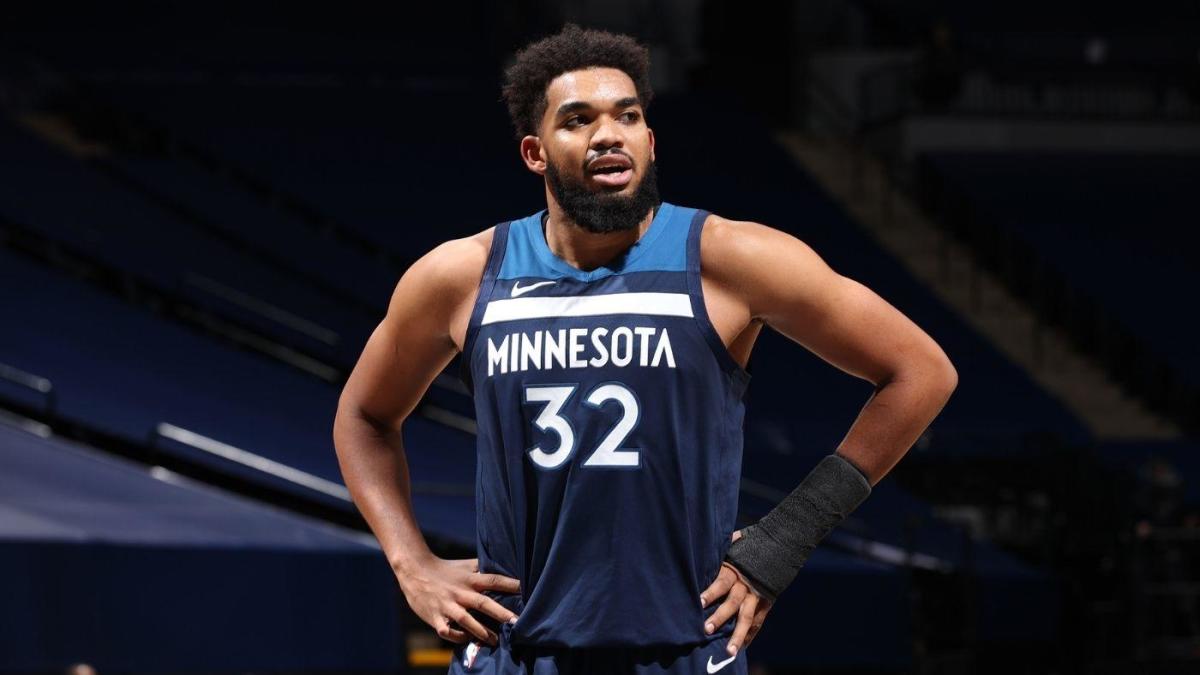 The Timberwolves have the Pelicans in back-to-back games this week, last season the two teams were top-10 in field goal attempts per game. These matchups should have plenty of pace and as a result I'm making KAT the anchor of my lineup. The Timberwolves will be a tough team to keep up with this season as long as they're healthy. Edwards and Russell shoot at plenty of volume, Towns should be racking up the boards on both sides of the floor.
Richaun Holmes looks primed to build on a career high season in 2020-21. Marvin Bagley is out of the rotation at the moment and his future with Sacramento is up in the air. This makes for more minutes for Holmes. Spending up at the center position is the recipe I'm going with as Holmes could be a stat stuffer for the Kings for the foreseeable future.
The OwnersBox Weekly NBA Salary Cap Contests are here! Our $5K Contest of the Week runs every Friday. Create your first lineup for free with promo code "NBA10".