3 Secrets to Winning NBA OwnersBox Contests
Whether you are brand new to OwnersBox fantasy basketball contests or have been playing NBA salary cap tournaments all season long, I have a few tips that should help get you into the pay zone on a consistent basis. The best part is, by using these strategies you can build your team and watch it win or if you're struggling early in the week you can use this advice to make swaps and ascend up the leaderboard. That is the beauty of the OwnersBox WEEKLY salary cap game.
The pay zone isn't going to just fall onto your lap, you'll need to put a bit of time in and do some research. What's great is that if you check out our dedicated NBA page above you can find all the information you need in order to implement these strategies.
If you've never played an OwnersBox NBA contest I've got great news for you. Not only will you have all the tools to win on the platform, but you also have a free $10 entry to get you started. You can use promo code "NBA10" and start building a lineup to win real money right now!
Find Your High Priced Anchor
When playing NBA contests on OwnersBox, each position has 6 game opportunities that need to be met. You can do this in a variety of ways but typically in a 7-day contest the players have anywhere from 2-4 games in a week. So you could have one small forward with 3 games that week and the other with 4, thus having 7 games. That's no problem, in that situation you would activate best ball and drop 1 of the lowest scoring games from your point total.
The first thing you need to do when you open up the lineup builder is focus on 1 or 2 players to anchor your lineup around. These players should be proven scorers on the platform and therefore will likely be some of the most expensive. These are players like Nikola Jokic and Giannis Antetokounmpo who score the most fantasy points per game on OwnersBox.
When selecting these "superstar" players for your lineup you'll need to be strategic with the amount of game opportunities you use with them. If you use too many you won't have enough remaining salary and may struggle to find the right players to slot in the remaining players for your lineup. Ideally, you should look to spend 6-7 game opportunities on these high priced players. This will lead to 2-3 of these types of players. Don't be afraid to include superstar players that only have 2 games that week.
Avoid Mid-Tier Priced Players
The average price to spend per player in NBA salary cap contests on OwnersBox is $20,000. So in essence you could draft a 10-player lineup with all your players being around that $20K price. That's right around $6700 per game when a player has a 3-game schedule. But the players at this per game price are the least efficient players to target for your lineup.
The mid-tier player price provides the least value to fantasy managers. The players that are at this price point for most of the season tend to have a pretty consistent role on their team and as a result their production is pretty consistent too. The opportunity for them to explode for a week or even have one big performance isn't often enough.
Take a player like Jalen Brunson for the Dallas Mavericks, his average fantasy points is 25.5 per game. His price this past week was $6,800 per game. If you take his price divided by his season average you get about $266 per fantasy point. Now compare him to Devin Booker who's price was $8,800 per game and his average fantasy points is 35.1. That means his price per fantasy point is about $250.
So not only is Booker at a more efficient price per fantasy point but he's also capable of putting together a night with 65 fantasy points. While Brunson's best performance this season is 46 fantasy points.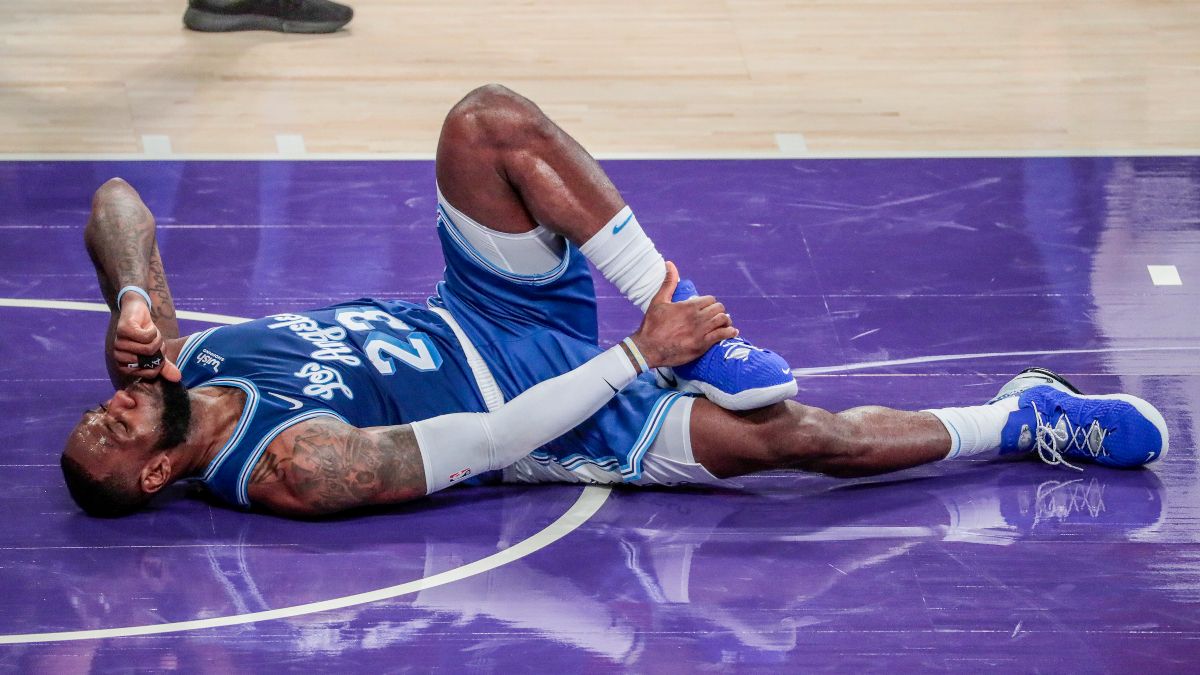 Injuries Create Price Inefficiency
The final secret that brings this entire strategy together is finding the most undervalued players on the platform. This part requires a bit of work but again, be sure to check in on our NBA page every day for the latest advice. The salaries for these tournament contests are set at least 24-hours in advance of tip-off for the week. A lot can happen in the NBA during that span. Injuries can create exploitative price opportunities.
There can be some mid-tier priced players that earn more minutes and more opportunity due to an injury on the roster. But as I mentioned earlier this doesn't always lead to an explosive performance. What you need to be looking for are players that either are not in the rotation or jump into a starting role and have not been priced accordingly. You can find these players prior to the start of the contest or use the swap feature to improve your lineup during the week!
For example, Alex Caruso of the Chicago Bulls went down with an injury and as a result Ayo Dosunmu has earned a promotion. He's been playing nearly 40-minutes per game lately but is priced at an extremely low $4,400 per game. He's recorded more fantasy points than his season average in 6 of his last 7 games since his promotion.
You can identify these types of players not just from our NBA page but also in the lineup builder. OwnersBox works with RotoWire to give you the latest news and player updates while crafting your team. Just click their name to open the player card.
Play Weekly Fantasy Basketball on OwnersBox for FREE using code "NBA10" for a $10 entry! Follow our NBA page for all the latest news and advice to crush your lineup this week.