Look Out For These 3 Teams Returning Production in 2022
With spring practice nearing closer and closer, I can't wait any longer, I need to get back to talking about college football. ESPN's Bill Connelly dropped his annual returning production article and it's one of my favorite pieces when it comes to early season evaluation. I typically like to go back to it prior to the season when I look at team win totals or week 1 betting.
It's a very simple concept in college football, if you are getting a high percentage of your roster back from the previous season you'll likely see vast improvement that season. Aside from the perennial powers like Alabama, Georgia, Ohio State etc. who are just such elite recruiters that they overcome that narrative.
I'm going to talk about three teams that are in for a big 2022 season, due in part to their returning production for this season.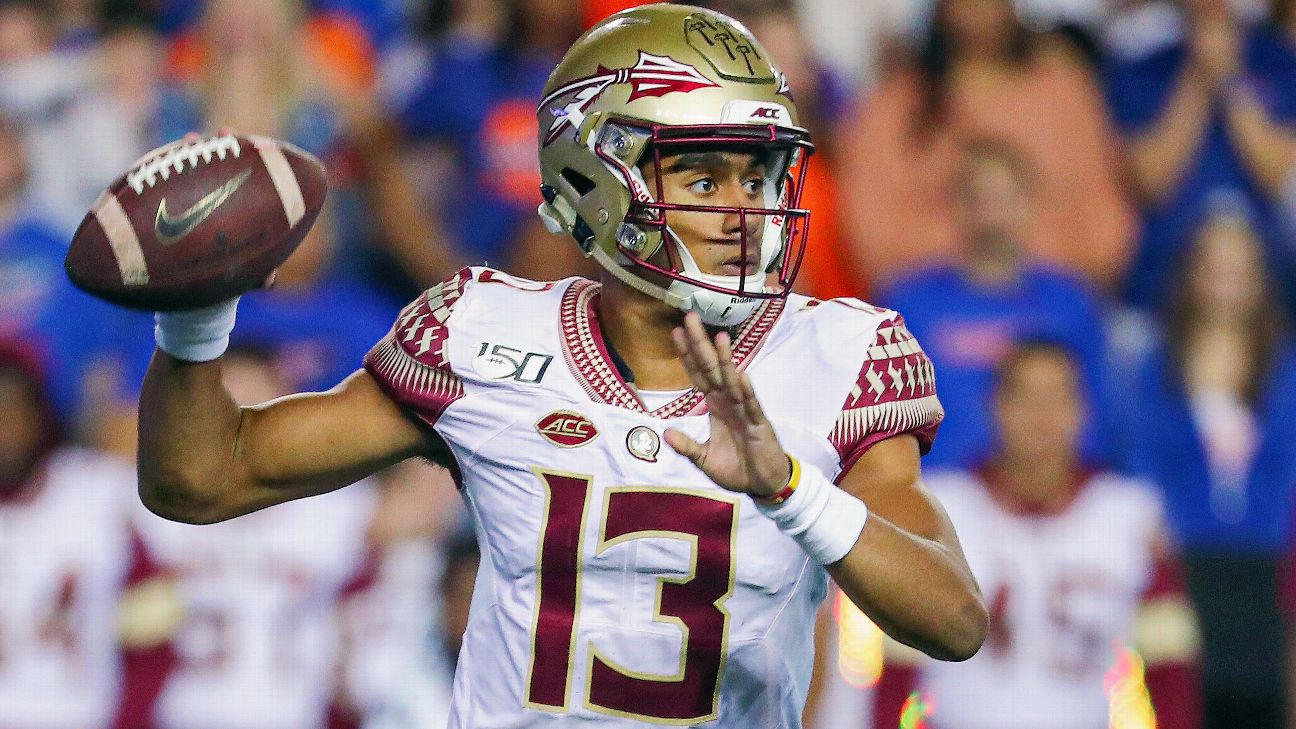 FLORIDA STATE SEMINOLES
The boys out in Tallahassee haven't exceeded 7 wins in a season since 2016 and haven't played in a bowl game since 2019. Last season was an especially frustrating one as 4 of their 6 losses came by 1 score. One of those was an incredibly ugly loss to FCS Jacksonville State at Doak Campbell Stadium.
There were some positive moments though, when Jordan Travis earned the start Florida State was 5-3. As they move forward to 2022 with Travis he's got nearly his entire offensive line returning. When that group was healthy in 2021 the offense was much more dynamic. Four starters are returning for the coming season and they even made some editions in the transfer portal.
On the other side of the ball, the Noles secondary is returning all of it's starters. The only question mark will be the losses at defensive end of Jermaine Johnson and Keir Thomas to the NFL Draft. 4-star sophomore Dennis Briggs Jr will be called upon to replace that production.
The future looked bleak in the first season under Mike Norvell but after a building block year last season the Seminoles are set to compete for an ACC Atlantic division title.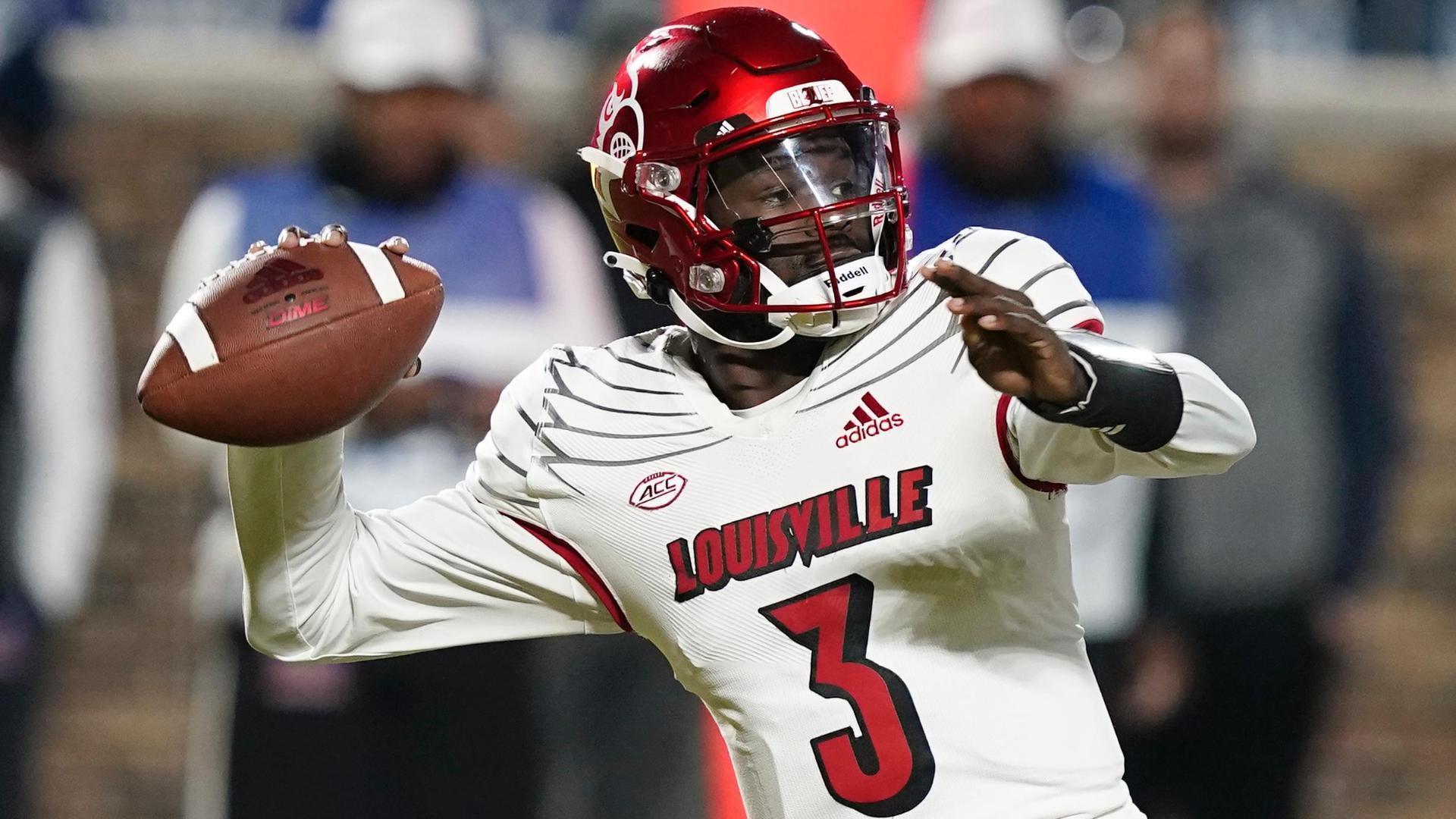 LOUISVILLE CARDINALS
Sticking in the ACC with another dual threat quarterback that is returning. Malik Cunningham returns for his 5th year at Louisville after the best season of his career in 2021. Cunningham ran for over 1,000 yards, with 20 touchdowns on the ground and 19 through the air. Cunningham's return isn't the only thing to be excited about as the Cardinals return 89% of their offensive production, which ranks 6th in the nation.
Much like Florida State, the team returns 4 of it's 5 starters on the offensive line. This was already a top-40 group in 2021, with the depth they have this may be their strongest position group. Speedy wide receivers Tyler Harrell and Ahmari Huggins-Bruce return as well, with FCS All-American Tyler Hudson coming in. Running back Tiyon Evans also transfers in after averaging 6.4 yards per carry and 6 TDs in the SEC at Tennessee.
The defense was a problem for Louisville, especially in week 1 against Ole Miss. Head coach Scott Satterfield has made some additions through the transfer portal as a result. The secondary should be in a good spot with one of the best corners in the ACC in Kei'Trel Clark If they can get better tackling from this group then they can compete in a deep ACC Atlantic.
STANFORD CARDINAL
All the buzz is going to be about Lincoln Riley and the Trojans, but this could be a really sneaky team to keep an eye on early in the season. Stanford is 3rd overall in returning production, ranking 2nd on offense and 14th on defense. On top of all the players back for the coming season, David Shaw's program ranked 18th in the country for the 2022 recruiting cycle.
There is going to be a lot of talent on the field for spring practice. Led by soon to be junior quarterback Tanner McKee. The focus on the recruiting class was on the offensive line to protect him, with two 4-star offensive linemen featured. Quality offensive line play is few and far between in the PAC12, this can be a real position of advantage in 2022.
The running game will be crucial to a bounce back season, with Max Borghi's departure EJ Smith will be asked to take on a featured role. Wide receiver Elijah Higgins is back and looking to have a big year along with a healthy Michael Wilson. The amount of healthy competition in the spring with this program should lead to a major bounce back in 2022.
If you love College Football check out some of my other CFB articles and follow me on Twitter and TikTok!